Description
Upward Gallery: Rebecca Maloney Opening Art Reception
Formerly known as Upward Canvas, Upward Gallery is an initiative to showcase local art among the Hartford startup and corporate communities alike in a modern, metropolitan exhibit.
Upward is pleased to present the third artist in its 2019 Gallery series, Connecticut fine artist Rebecca Maloney. Join the members of Upward in celebrating Rebecca's mixed-media collage exhibit over complimentary cocktails, hors d'oeuvres & networking at our Opening Reception on Wednesday, July 10th at 6:00pm.
The perfect atmosphere for your midweek summer happy hour with coworkers and friends, this event is open to the public, and artwork is available for purchase via the Upward Cities mobile app for Android and iOS.
About the artist: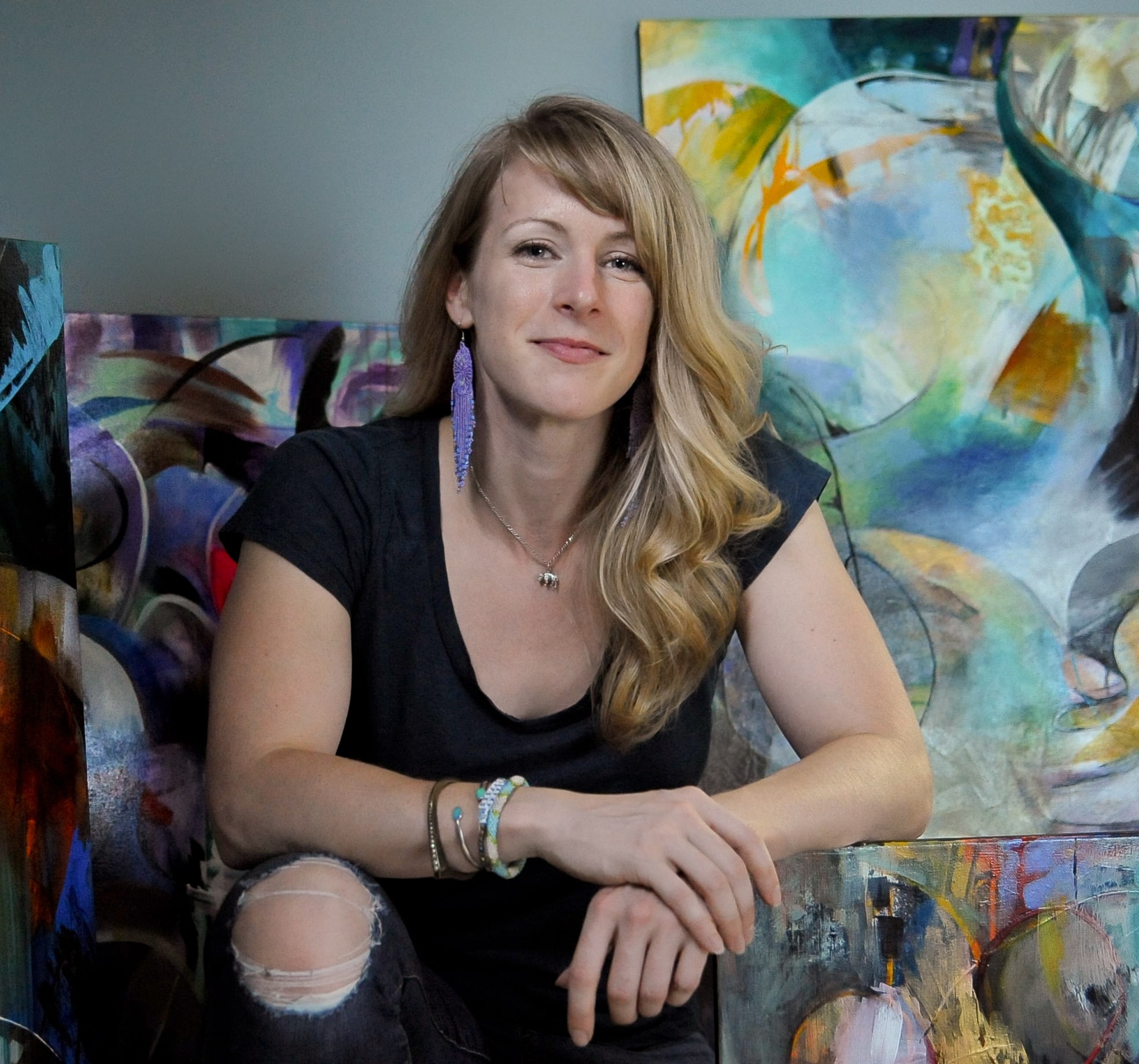 Rebecca Maloney is a fine artist living and working in Connecticut. She is a graduate of Montserrat College of Art, and has also attended artists' workshops in mixed media, painting, drawing, and printmaking through the US and Europe.
Rebecca has been painting for over 20 years and she also creates work using collage and mixed media. Currently Rebecca leads workshops, painting events, and also takes on commissioned projects.
Originally from Connecticut, Rebecca has traveled the US and lived in Colorado, Montana, and Nevada— locations that fueled her passion for nature and the outdoors— before returning to the East Coast to be closer to family. Her work is a reflection of her love of colors, animals, people, nature, and the endless discoveries of life.
View Rebecca's works on Instagram @rebeccamaloneyart. As of Monday, 7/1, Rebecca's works on-display at Upward Hartford can viewed & purchased via the Upward Cities app for iOS and Android.
Upward Gallery Opening Reception:
Wednesday, July 10 @ 6:00pm @ Upward Hartford 20 Church St., Mezzanine Level, Hartford, CT 06103
Gallery Open Hours:
Mon-Fri: 9am-5pm