Description
Upward Gallery: Colorfully Cassie Opening Art Reception
Featuring the art of Cassandre Birchette
Formerly known as Upward Canvas, Upward Gallery is an initiative to showcase local art among the Hartford startup and corporate communities alike in a modern, metropolitan exhibit.
Upward is pleased to present the second artist in its 2019 Gallery series, Hartford County Visual Artist Cassandre Birchette. Join the members of Upward in celebrating the Colorfully Cassie exhibit over complimentary cocktails, hors d'oeuvres & networking at our Opening Reception on Wednesday, April 3rd at 6:00pm.
The perfect atmosphere for your midweek happy hour with coworkers and friends, this event is open to the public, and artwork is available for purchase via the Upward Cities mobile app for Android and iOS.
About the artist: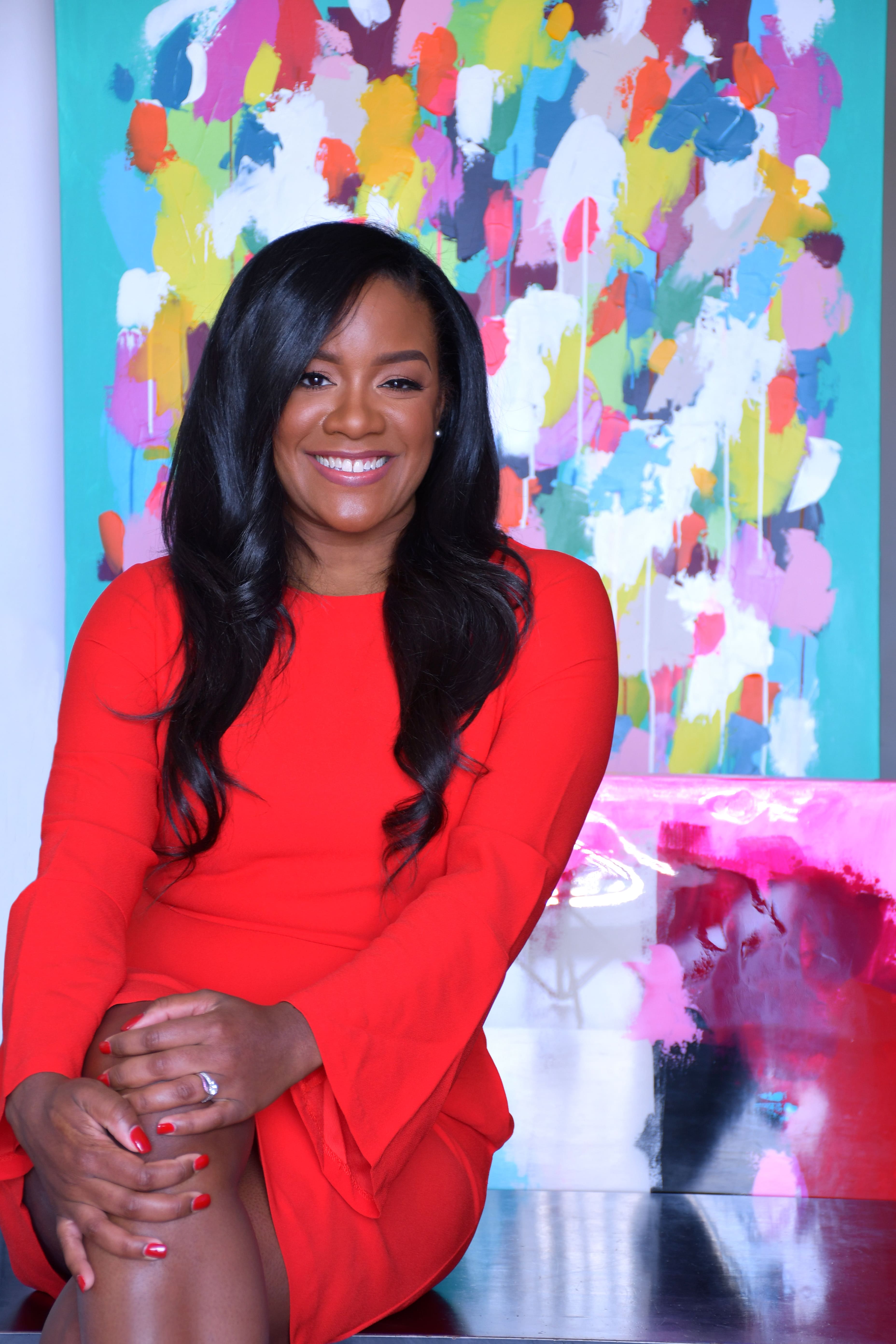 Cassie Birchette is a self-taught abstract artist whose bright, layered, and vibrant paintings are heavily influenced by the Abstract Expressionism movement. Born in Boston to Haitian immigrants, art has always been a major part of her life. Although both of her older sisters are formally trained artists, Cassie took another path and obtained both her undergraduate and graduate degrees in accounting. She obtained her CPA license and worked in accounting and auditing roles for many years.
Cassie's transition into becoming an artist began when she moved from Boston to Connecticut and took her first abstract painting course which awakened the artistic side of her. Since then Cassie has sold her work online and has been showcased at the West Hartford Art League. Cassie also takes commissions where she works closely with her clients to understand goals and preferences to ensure the best final product. Cassie lives in Windsor, CT with her husband Chase. View Cassie's works on Instagram @colorfullycassie, and as of 3/19, Cassie's works on-display at Upward Hartford can viewed & purchased via the Upward Cities app for iOS and Android.
Upward Gallery Opening Reception:
Wednesday, April 3 @ 6:00pm @ Upward Hartford 20 Church St., Mezzanine Level, Hartford, CT 06103
Gallery Open Hours:
Mon-Fri: 9am-5pm