Description

UPWARD Boston Presents COVID-19: Developing an Effective Recovery Strategy for your Organization

with Sarah Scafidi and Nitin Natarajan
---

Wednesday
May 20, 2020
7:00 PM - 8:00 PM EDT
---
This webinar will focus on the importance of establishing a Recovery Team and developing an effective recovery strategy. Without clear timelines for when we can return to normal operations, leaders from all industries should use this time to develop company-wide strategies for successfully reconstituting business operations. Successful recovery among federal, state, local, tribal, and territorial governments and the private sector is essential to restoring the nation to a "new normal" and ensuring long-term health, safety, and prosperity.
The presenters will discuss potential triggers for returning to "normal operations", scenarios to guide internal recovery conversations, and key considerations for planning the return to operations under a new operational construct. Over the course of the webinar, participants will learn about best practices for establishing a recovery team as well as strategies for developing recommendations and Courses of Action, soliciting feedback from executive management, and guiding successful implementation.
---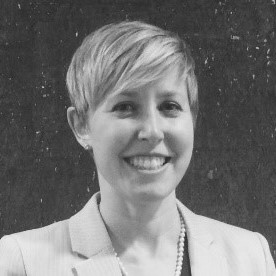 Sarah Scafidi is a Principal in the Homeland Security Sector at The Cadmus Group (Cadmus). Ms. Scafidi leads Cadmus' Systems Resilience practice where she oversees multiple corporate engagements that assess enterprise-wide preparedness and organizational resilience against cybersecurity and all-hazards incidents with cascading business impacts. She oversees the design, development, and delivery of risk assessments and risk management strategies, business continuity planning, crisis response coordination efforts, and tailored crisis simulations across public and private sectors. Throughout her career, Ms. Scafidi has successfully supported a broad client base including C-Suite executives, program managers, special agents, and analytical staff. Previously, Ms. Scafidi worked at Target Corporation in Enterprise Risk Intelligence, PricewaterhouseCoopers, LLP, and Booz Allen Hamilton, where she provided extensive analytical and program management support across the Federal government. She holds degrees from Mercyhurst University and Springfield College.

---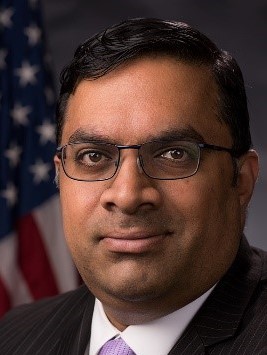 Mr. Nitin Natarajan is a Principal in the Homeland Security Sector at The Cadmus Group (Cadmus). In this role, Mr. Natarajan oversees a broad portfolio of programs and projects focusing on improving health security, public health preparedness, continuity of operations, and environmental emergency management efforts. Prior to joining Cadmus, Mr. Natarajan served as the Deputy Assistant Administrator for the Environmental Protection Agency's (EPA) Office of Land and Emergency Management (OLEM) and has held senior leadership positions at the Department of Health and Human Services focused on logistics, critical infrastructure protection, and continuity of operations. Mr. Natarajan has served in several other senior federal government positions, including serving as a member of the National Security Council Staff at the White House as the Director of Critical Infrastructure Policy where he led the implementation of Presidential Policy Directive 21 – Critical Infrastructure Security and Resilience. He began his career as a first responder including service as flight paramedic and as the commander of the NY-2 Disaster Medical Assistance Team. He has experience leading large-scale response efforts at the federal, state, and local levels. He holds degrees from the State University of New York and the United States Naval Postgraduate School.
---
UPWARD events are open to our executive-level, female members. If you are currently not an UPWARD member, by registering for this event you are accepting a complimentary UPWARD membership.
NOTE: We will accept cancellations only up to 72 business hours prior to the event. Any notices after that time is not refundable (for paid events). Because UPWARD is a 501(c)(3) non-profit, we would appreciate your consideration of a tax-deductible donation versus a refund. For more info about Fundraising Disclosures, please refer to this link: https://www.upwardwomen.org/donate/
Date and Time
Location
Refund Policy