Description
Good Eats and Meets and The Get Dead Crew invite you to a truly unique and original Halloween inspired event. Join us on any of the following dates for our "Tour with The Ghost and The Devil" A Candlelight Ghost Tour of Uptown Charlotte and its historic 4th Ward.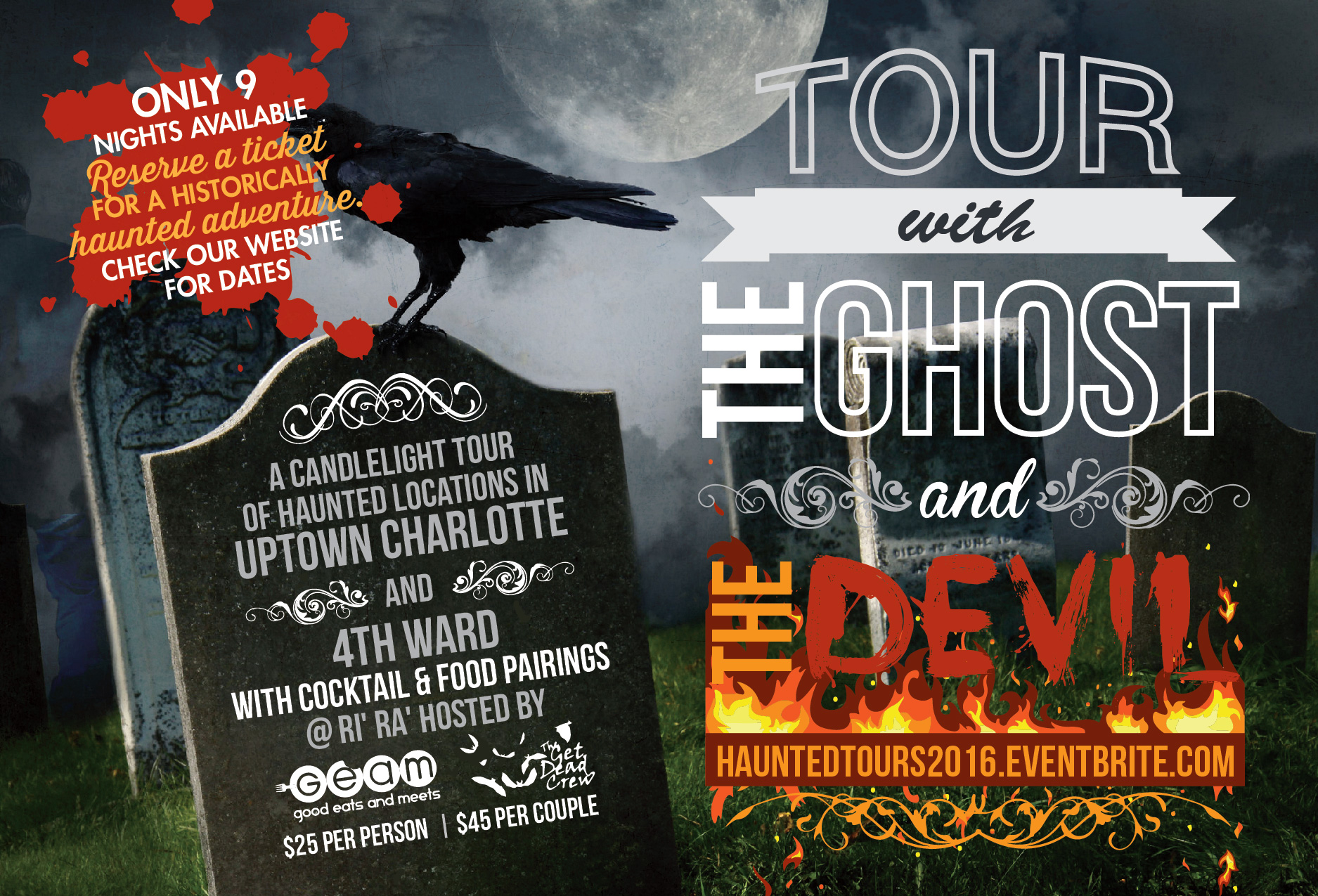 By eerie candlelight, take part in a walking tour of some of Charlotte's spookiest places and hear some of the Queen City's oldest ghost stories from an authentic, in period costumed storyteller from The Get Dead Crew http://www.breathingcanvasfx.com/THE-GET-DEAD-CREW.html.
Learn some of the history, lore and secrets of Charlotte's 4th Ward Settlers Cemetery and other parts of the 4th Ward. Fair warning, we have to be careful as there may still be a few demons, ghosts and devils lurking around. Ri' Ra Irish Pub, one of Uptown's favorite gathering spots will be our host location and meeting spot. RiRa will be offering an assortment of drink special and food offerings before and after the tour for our guests to enjoy. We also hope that guests join us and our actors for dinner after the tour. RiRa will have a section reserved for tour goers, so please make plans to join us for dinner. (All drinks/food are NOT included in the price of the tour)
This year, due to added demand we have added a few extra tour nights! Just choose the ticket with the Date of the night you would like to attend. This will truly be a night to remember.
We will only have a very limited number of spots available. These are very intimate events and they do SELL OUT every year. The cost of the tour only is $25 per person or the special price of 2 tickets for $45!
We are looking forward to having you join us for this truly unique event Halloween inspired event. We will be waiting for you!!!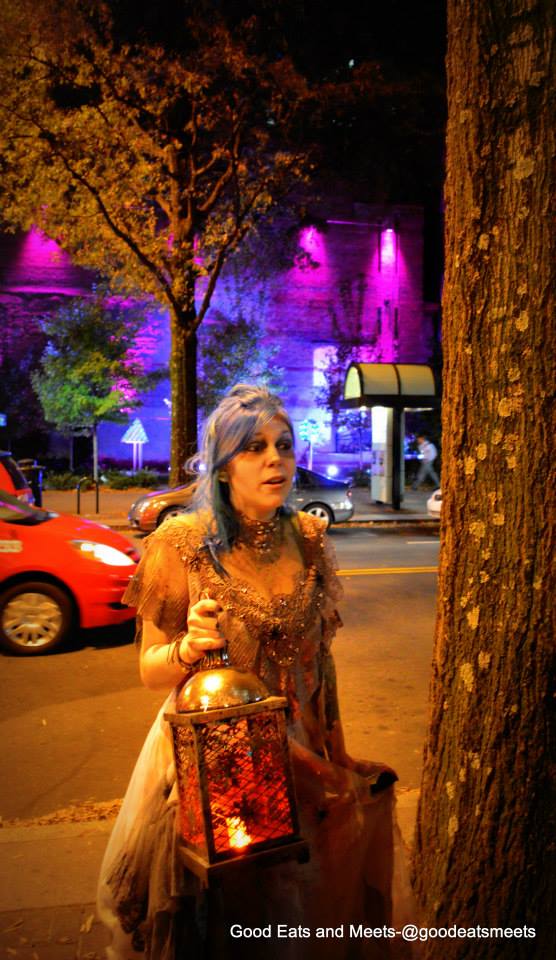 Painting the town Dead since 2012- The Get Dead Crew @getdeadcrew
Good Eats and Meets is the largest dining, drinking and socializing group in the US and you can find more information at...
http://www.meetup.com/geamclt
https://www.facebook.com/goodeatsmeets
https://twitter.com/goodeatsmeets
http://pinterest.com/goodeatsmeets
http://instagram.com/goodeatsmeets
SEE YOU THERE, COME READY FOR SOME FRIGHTS, BITES AND DELIGHTS!