About this Event
DOORS OPEN AT 7PM.
For Upstate, the last few years have been a time of profound exploration and self-discovery. As the band knocked off milestone after milestone on the road, their sound, their lineup, and even their name all underwent dramatic metamorphoses. Challenging and thrilling all at once, those changes have finally culminated in the sextet's dazzling new self-titled album, a collection that showcases both their remarkable growth and their adventurous blend of folk, R&B, jazz, gospel, and rock and roll.
Recorded primarily over six days at the Clubhouse studio in Rhinebeck, NY, 'Healing' is the band's first release with new member Allison Olender, their first with four contributing songwriters, and their first since shortening their name from Upstate Rubdown. It's also their first project to be produced by Wood Brothers percussionist Jano Rix, who helped the group embrace their transformation and lean in to their unique lineup without sacrificing any of the gorgeous harmonies, eclectic arrangements, and unforgettable performances that have defined the band since their earliest days.
Upstate first emerged from New York's Hudson Valley in 2015 with their critically acclaimed debut, 'A Remedy.' The Poughkeepsie Journal raved that the group "need[s] nothing more than their voices to channel rhythm and stoke your emotions," while Chronogram hailed their "infectiously sunny organic stew," and The Alt called them "toe-tapping, contagious, and fun." The album earned the band festival performances from Mountain Jam to FreshGrass, as well as a slew of national headline dates and support slots with everyone from The Felice Brothers and Phox to Marco Benevento and Cory Henry.
https://www.facebook.com/upstatelovesyou/
https://www.instagram.com/upstatelovesyou/
https://twitter.com/upstatelovesyou
https://www.youtube.com/channel/UCjUZzPkJ83hV_3XTcT2x2Rg?view_as=subscriber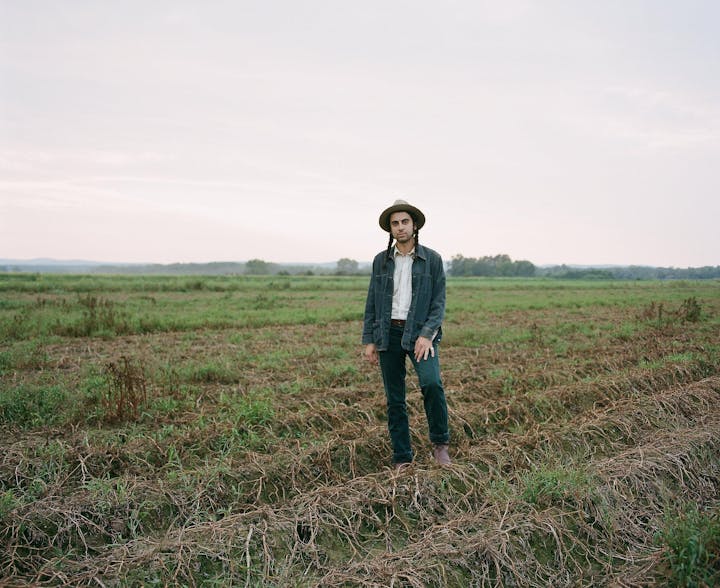 "Klar's newest album sounds like all the best parts of The Basement Tapes era Bob Dylan, shoegaze rock a la Mazzy Star, and the alt-country stylings of Wilco, but with a penchant for rugged storytelling, of all the highs and lows that life on the road has to offer." - The Valley Advocate
An American Singer, Songwriter, Poet and Visual Artist, Klar's home rotates between the DIY community of hardworking artists in Western Massachusetts and a Texas tradition of desert songwriters.
Klar's first full length album "Until The Wild Fire Becomes Paradise" quietly released on October 20th, 2017:
Brawny lyricism, the vital romance of rock & roll, and a cinematic landscape swept through speakers - Until The Wild Fire Becomes Paradise is a psychedelic bricolage of modern America. Driven all-night into sun-risen blues, it dances in a smokey basement noir with an array of characters whose hearts lay on the astral line.
"Klar is the storyteller and the trickster, sneaking around the country, plucking stories to gather and disperse beauty." - Take Magazine
From British Columbia coast down to Los Angeles, out to Austin, crosstown to Brooklyn and hazy in Buenos Aires. Until The Wild Fire was written in the journals during a two year & two month expedition for images, characters and stories of a modern American humanity.
"Steeped in the roots of many who have come before… Jake Klar is an urgent meeting of folk, roots and good old rock and roll, that carries with it the kind of unbreakable spirit that makes music of this ilk undeniably powerful." - Gold Flake Paint
In December 2016 Klar self-published an illustrated book titled "Until The Wild Fire Becomes Paradise". He has released two previous EP's: 2013 "Rocks & Gravel", and 2014 "Crescent St. Blues".
https://www.instagram.com/jakeklar_/
https://www.facebook.com/jakeklar/
https://twitter.com/jakeklarmusic