Description
Our Summer 2017 meeting will be very special as we are fortunate enough to have guest speaker Kevin Sheridan.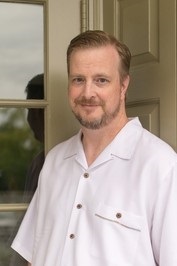 Kevin Sheridan is a Systems Manager for Business Intelligence & Analytics at M&T Bank and a frequent speaker on data visualization. Over the past year, Kevin has helped M&T go from zero to sixty in terms of data visualization using Tableau. He also manages Business Objects and QlikView, helping the organization coalesce their disparate analytical needs into one future direction with Tableau. He has developed visualizations for several areas within the bank, including tracking Tableau utilization and implementation, as well as in areas of HR, Business Banking, Consumer Lending and Program Management. He has also championed the tool by creating a Tableau Community, and working with Tableau, establishing and running a full Tableau Day offsite for over 250 people.
Kevin is a Six Sigma Black Belt with over ten years of data analysis, visualization, and business process improvement experience. Prior to M&T Bank, Kevin was the Staff VP for Clinical Informatics and Analytics at Anthem, Inc., reporting directly to the Chief Medical Officer. When not writing data visualizations, he writes novels, with two available on Amazon and another in the works.
Meeting Agenda:
(10 min) Welcome to Summer 17' Upstate NY TUG, Jeff Meteyer (University of Rochester)
(60 min) Guest Speaker: Kevin Sheridan (M&T Bank)

Rolling out Tableau & Tableau Server, M&T Bank
(10 min) Intermission
Cookies & Water outside the Seminar Room
(30 min) Focus Groups
Focus Groups brief presentations
Networking
(10 min) Free Raffle Prizes!!!
Tableau blessed us with a few t-shirts and water bottles to give away!
*** Bring your printable ticket to enter our Tableau Swag Raffle! No ticket, no raffle entry! ***
Please RSVP through Eventbrite!
Cost: FREE
Parking: FREE
Follow us on Twitter!