About this Event
Will robots really take our jobs? What skills keep us relevant in the workplace as automation technology enters our organizations? How can we incorporate new learning experiences into our career goals so we stay ahead of new technology?
The world of work has changed since your parent's generation. Get beyond the headlines of robots taking our jobs and learn how to adapt to our new world of work.
Join Nicolle Merrill for a lively discussion about the future of work based on her new book, Punch Doubt in the Face: How to upskill, change careers, and beat the robots.
Get insights and share your thoughts on how new technology is reshaping career paths. Learn how to think like a mini-futurist in your workplace. Leave with a plan to build new skills in 2020.
Program:
5:30 - 5:45: Registration and small conversations
5:45 - 6:15: Talk: The future of work has arrived: Automation in the workplace
6:15 - 6:30: Discussion: Future You
6:30 - 6:50: The Career Coach Perspective: Interview with Mary Blalock
6:50 - 7:00: Interactive read along: Participate in a choose-your-own-adventure style dystopian workplace story from Nicolle's new book
7:00 - 7:15: Prepare: How to incorporate upskilling into your career plans
7:15 - 7:30: Q&A
All participants will receive a signed copy of Nicolle's book.
Note: This event will be recorded so participants will be asked to sign a waiver.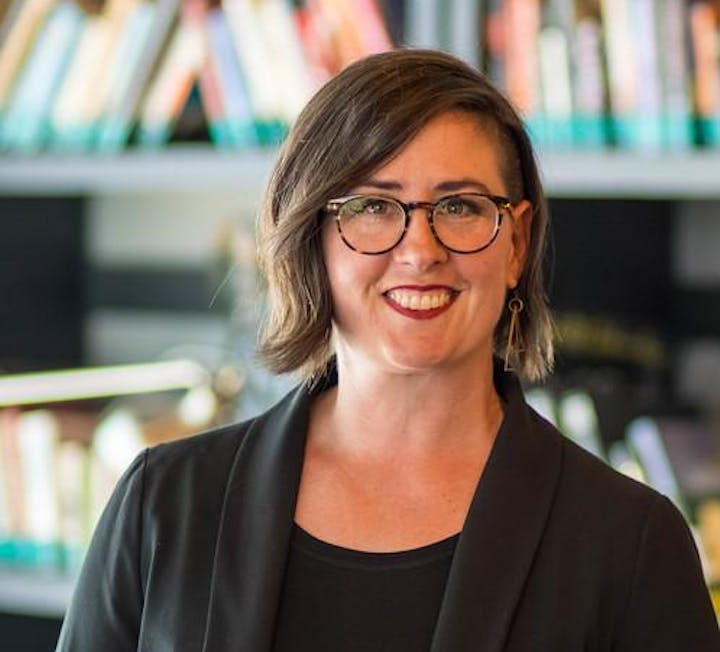 Four-time (and counting) career changer Nicolle Merrill excels in professional reinvention. A liberal arts graduate, she has written for Four Seasons and National Geographic private jet tours, taught digital communication skills to global executives, and sold adventure travel programs in New Zealand. As the former Associate Director of the Career Development office at Yale School of Management, she coached hundreds of MBA students and professionals through all phases of their career transitions.
Nicolle's new book, Punch Doubt in the Face: How to upskill, change careers, and beat the robots, upgrades career advice for the future of work. In the book, she translates the headlines about robots taking all the jobs into a guide to help career changers navigate the new world of work.
Nicolle currently freelances as a conversation designer and analyst at an artificial intelligence startup.Her human-centered approach to career changes, combined with a relentless curiosity about emerging career trends, has led to speaking engagements across the US, as well as in Canada and Ireland.
Nicolle's favorite things includes rowdy card games, untranslatable words in foreign languages, speculative fiction, and good conversation. Learn more about Nicolle here.
Mary Blalock is a Career Coach and Co-Founder of Ladies' Night PDX, a networking event series. With a background in recruiting, she has over 10 years of experience helping people find jobs at companies like Amazon, Microsoft, Nike, adidas, and many more. As a public speaker and coach, Mary helps women advance in their careers through one-on-one coaching, classes, and events focused on topics like: finding a rad job, salary negotiation, and networking that doesn't suck. Learn more about Mary here.