Free Zoom book discussion on Zenju Earthlyn Manuel's book The Way of Tenderness: Awakening through Race, Sexuality, and Gender
About this event
"My Buddhist teachers would ask me 'Why do you chant?' I would tell them that I didn't know why. The truth is I was too ashamed to tell them that I chanted because of a deep pain that I could not name."
--- Zenju Earthlyn Manuel, The Way of Tenderness, p.3
Who is invited?
Please join Uprooting Racism for this special Zoom book discussion! The Way of Tenderness is a moving, vulnerable, deeply introspective read. All are welcome, RZC members and non-members, Buddhist and non-Buddhist, local and non-local to Rochester, friends, family, and the curious alike.
What do we need to read by the meeting date?
This book is relatively short in terms of page count. We will be reading the entire book and discussing it in a single session, so please pick up a copy of the book soon, and plan to have completed reading by the time of the session on Wednesday, January 19, 2022, at 7pm Eastern.
How do I get the Zoom meeting information?
Please register for a free "ticket" to receive access to the Zoom meeting information in your email inbox.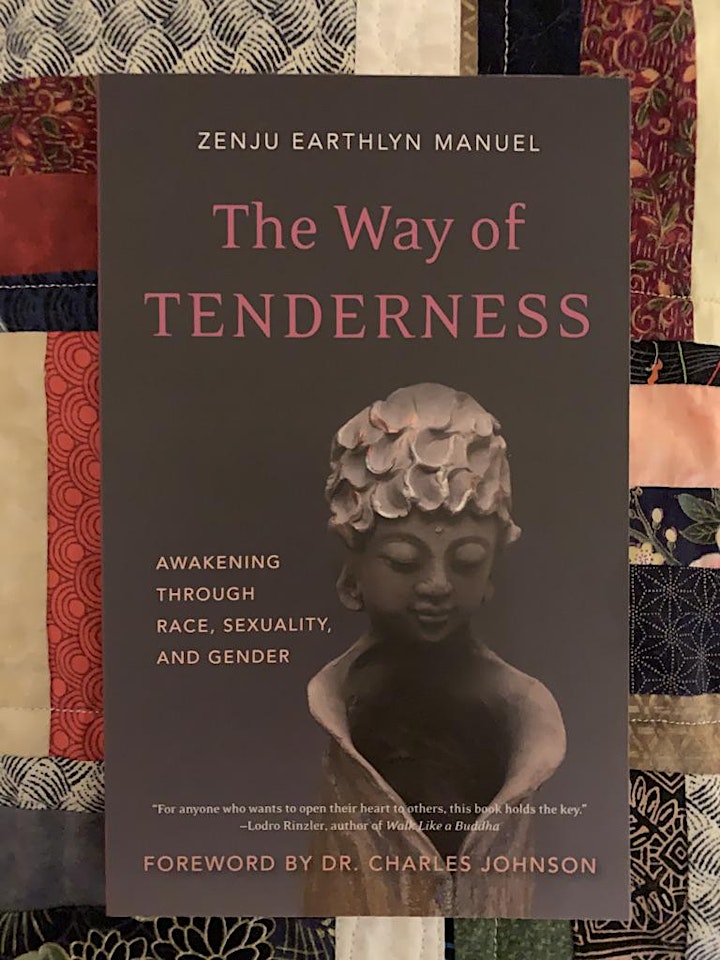 Where do I find a copy of The Way of Tenderness?
RZC members can get a copy of this book in the 3F Arnold Park library. And anyone can special-order a copy from local indie and woman- and Latine-/Latinx-owned bookstore Hipocampo Children's Books (expect about 3 weeks' turnaround time), order from Bookshop.org, or get a copy from anywhere else you get your books.
Quilt in image above by RZC Sangha member Margaret Miyake :)
Organizer of Uprooting Racism Book Discussion Group: The Way of Tenderness