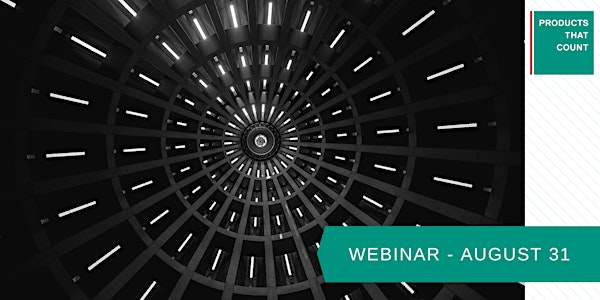 Uprise CEO on Breaking into Fintech
Uprise CEO on Breaking into Fintech
About this event
*** We care about your health and want everyone healthy and thriving in their product roles. The recent spread and threat of COVID-19 are forcing some live event changes across the globe. Thankfully, we've put the wheels in motion for attendees to video-in via a webinar. ***
Please register for the event as usual by selecting the complimentary webinar ticket -- a zoom link will be provided to join before the event starts
Products That Count is one of the largest networks of product managers, leaders and founders in the world. If you want to be the first to hear about new programs, sign up for our newsletter at productsthatcount.com.
TOPIC: Uprise CEO on Breaking into Fintech
The fintech landscape is rapidly growing and evolving. Fintech is revolutionizing the way product managers and leaders do business. And many So, how do you break into fintech? Uprise CEO Jessica Chen Riolfi shares insights on career growth and how to break into the hottest fintech companies.
About the speaker: Jessica Chen Riolfi is the Co-Founder and CEO of Uprise, the financial technology company that designs personalized, Wall Street-level financial plans for young professionals, entirely for free. Long-term, Jessica and the Uprise team are working toward making high-quality private wealth management accessible to everyone. The company is backed by some of the country's top VCs, including Contrary Capital and Hustle Fund, as well as founders and execs from Stripe, Robinhood, SoFi, and Cash App. Prior to starting Uprise, Jessica spent her career at the intersection of technology and finance, helping develop some of the world's most well-known fintech products (Earnin, Wise, and Robinhood). Previously, she worked as an investment banker at J.P. Morgan and led growth at eBay. She holds an MBA from Harvard Business School and a BA from Dartmouth College.
AGENDA
4:00 pm: Welcome & Introductions
4:05 pm: Speaker Presentation followed by Q&A Session
4:55 pm: Event Ends
Please note this event is free thanks to the patronage of our generous partners: we are grateful for their support! Products That Count shares limited contact information with them.