About this Event
The professional world can be a lonely place. Whether you're a solopreneur building your dream, leading a company, or working your way up a corporate ladder, it's natural to feel siloed!
For the last 2.5 years, Upper Left Ladies has hosted networking events + meetups as a low-key space for new locals and seasoned makers to connect and inspire one another, keeping the flame alive.
We've grown to a community of 1,000+ dreamers + doers who are pursuing their biggest, wildest goals — and enjoying themselves along the way. While all are welcome, we specialize in creating space for women + female-identifying babes to realize their ambitions, be themselves, and build the jobs of the dreams.
Join us at Upper Left Summit: a 3-Day Event kicking off May 31st with a panel at Woodlark Hotel, followed by 2 days at The Weller Society where we'll be tackling the questions at the heart of every professional woman's journey in six, soul-searching workshops.
We'll dig deep at our workshops + experiences each day, so you walk away feeling inspired, connected and with tangible tips in the arenas of money moves, self care, and inspiration..
..so you can return to the world and slay.. LIKE THE BOSS YOU ARE!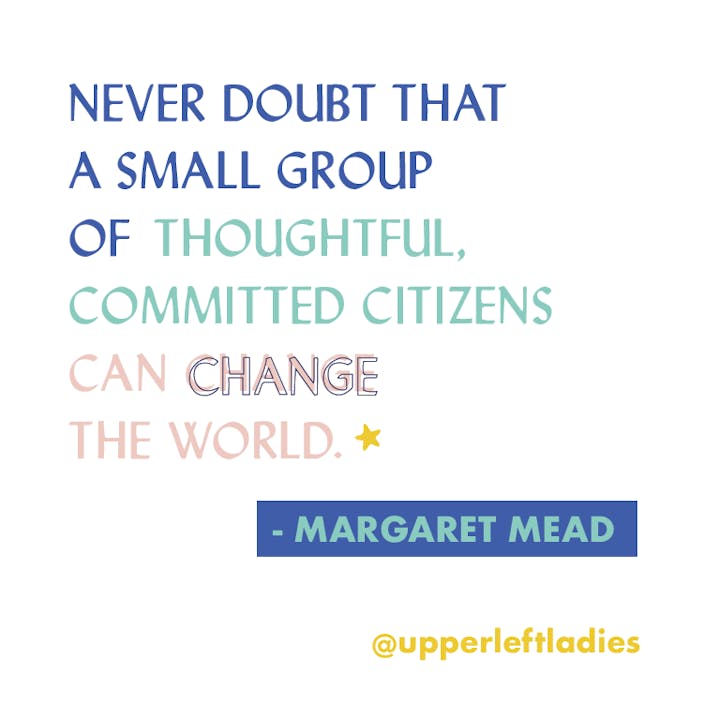 Our general schedule is below, and the full itinerary is on our website.
FRIDAY - Woodlark Hotel
Welcome panel + reception with Madeline Manning at Woodlark Hotel
SATURDAY - The Weller Society
Theora Moench / Know Your Worth
Erika Elis / Inspiring Your Community
Jyssica Yelas / Instagram for Business
SUNDAY - The Weller Society
Jessica Lin / Yoga + meditation
Jessica Lin / Overcoming Stress + Anxiety
Tori Dunlap / Build Your Wealth
Alexis Rockley / "Impossible" Q3 Goals
WEBSITE + FAQ: Stay tuned on Instagram @upperleftladies, in the Facebook community, and head to upperleftladies.com/summit for our full roster, and FAQ, as well as our full lineup to be posted shortly.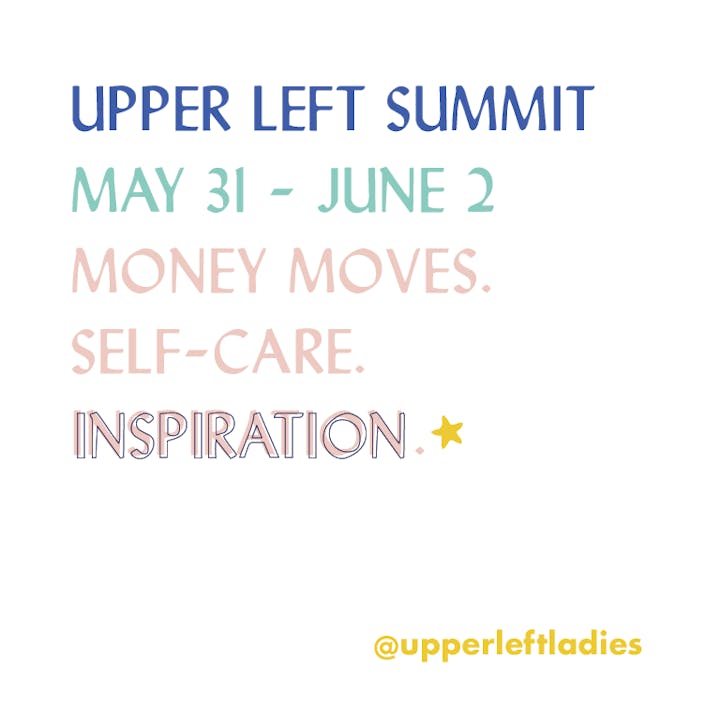 If you're coming or want to share the love, feel free to post about the Summit (you can even save + use a graphic from this page!) and tag us @upperleftladies #UpperLeftSummit to share the excitement!