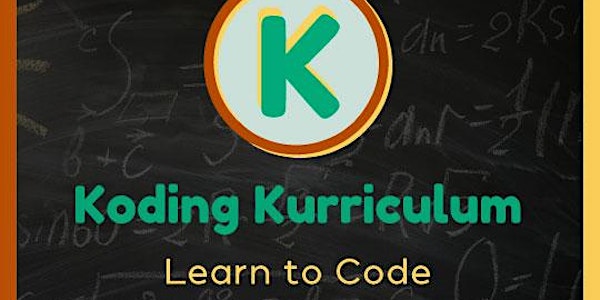 UPNEXTFEST 2018: Koding Kurriculum
When and where
Location
Startup Harrisburg 922 North 3rd Street Harrisburg, PA 17102
Description
Kids in grades 3rd to 6th grade can learn to code 10/13 from 10 AM - 12 PM
Adults from high school and up will learn to code 10/13 from 1 PM - 3 PM
Computers will not be provided. Bring your own laptop!
Bringing the worlds of education and technology together.
Product and Services Koding Kurriculum connects the world of education and technology through three core services – coaching, community, and content.
• Coaching – Our core service and passion is to teach people how to use technology. Over 1,000 people of all ages and professions have benefitted from our coaching.
• Community – Powered by a social media presence and the local community, our New York City chapter pairs education and technology speakers with a monthly topic in a unique networking and learning event.
• Content – We specialize in creating introductory curriculum and resources that serve people with no technical background. Our most notable content teaches people, both children and adults, to write code.
ABOUT US
---
Kristin is an educator with a creative mind for building a curriculum that is effective and engaging. Karl is a computer scientist who believes that proper technology use and coding curriculum should be an important component of education.
Together, we make the perfect team to tear down barriers that prevent technology from reaching the classroom. Through Koding Kurriculum, we can provide the resources and support that educators and schools need to be successful.
Bringing the worlds of education and technology together.
Level 0: Learn to Code Learning to program can be one of the most valuable things that you do! Join our Koding Kurriculum session with no background, no installation, and an open mind.
• Just the Basics – Learn the absolute basics of programming in a two-hour easy to follow session with a Koding Kurriculum trained speaker. Leave our session having written your first program.
• No Background, No Installations, No Problem – Our "Level 0: Learn to Code" sessions are delivered entirely online. Our program assumes the students have no background at all. We remove all of the hassles, so you can spend more time learning.
• All Ages and Skill Levels – We have developed two distinct "Level 0: Learn to Code" programs - one for elementary students and one for adults. With over 1,000 people of all ages and professions helped, age or skill level is not a precursor to attending one of our sessions.
What a Session Looks Like:
Why Learn to Code? An introduction to our "Level 0: Learn to Code" program – that answers basic questions like why is computer science education important, and what should be expected in the session.
Instructor-led Basics of Coding We guide you or your child through a pre-packaged set of lessons online. Each lesson introduces a new and easy to follow insight into programming.
Self-coding Time After completing the instructor-led lessons, we provide additional content that the student can follow for themselves.
Closing and Questions We close by engaging with the students and providing next steps on how they can continue their learning. We allow time for questions and answers.