Multiple Dates
UPLife-A Mindfulness Based Well-Being Program & Community
Description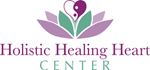 UPLife- A Mindfulness Based Well-Being Program & Community
This 7-week program, derived from Jon Kabat-Zinn's Mindfulness Based Stress Reduction curriculum, delivers tools, practices, insights & community to help you develop more self-awareness & positivity resulting in increased well-being, health and joy. Come to one or ALL 7!!
Reduce stress and anxiety.
Learn to shift your mind for positivity.
Learn and practice meditation for inner peace.
Deepen your relationship with your amazing self.
Improve your emotional & physical well-being.
Share your own experiences to help others.
Be part of an open-hearted community.
Week 1 (10/17) Topic: Non-Judgement
Week 2 (10/24) Topic: Patience
Week 3 (11/07) Topic: A Beginner's Mind
Week 4 (11/14) Topic: Trust
Week 5 (11/21) Topic: Non-Striving
Week 6 (11/28) Topic: Acceptance
Week 7 (12/12) Topic: Letting Go -POSTPONED FROM 5/5 DUE TO FIRE
Wear comfortable clothing. PLEASE ONLY sign up if you absolutely plan on coming since space is very limited. CONTACT - MaryCampagna@mac.com or 570-730-7251 with any questions.
COST: $5 or $10 Suggested Donation at the event.
REGISTRATION REQUIRED
Presenter: Mary Campagna, Health Coach & Stress Educator at Holisitc Healing Heart Center and CreateYourJoy.com has years of experience helping people find their balance, inner peace and improved health through her effective coaching, compassion & expertise. Mary's training includes: Life Coaching for Purpose, Happiness & Health, Mindfulness Training, NLP, EFT & CBT.