Description
The Aux Cord Is In Your Hands, What Will You Play?
Trill Grill Fest invades DC July 27th! UPick has linked up with Trill Grill Fest to take you on a trip to The Land of Trill on July 26th in preparation. Welcome to the Dirty South! Trill Grill Fest headlined by Rick Ross & Crime Mob!
FREE FOR TRILL GRILL TICKET HOLDERS!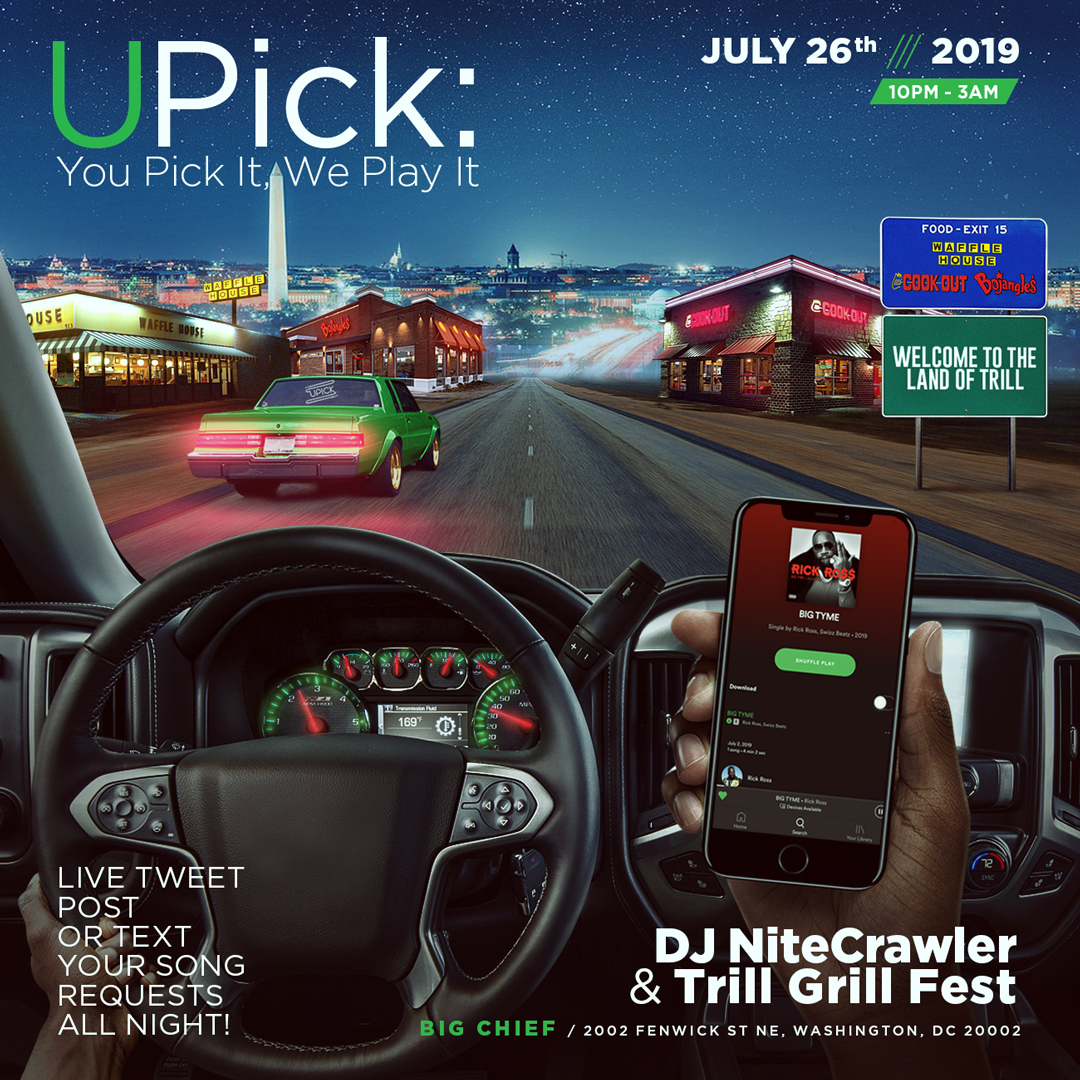 Leading up to and live during the party send in your requests & shoutouts via twitter or text messages! Never been? Check out the last recap video!

DJ NiteCrawler on the 1st and 2s spinning all of the southern requests as they roll in!
Our live tweet wall updates as the request pour in! See who is at the party and what is being requested in real time! We do it for the people who grew up with a candy lady around the corner, freestyled the whole way on the way to the club, or went to school down south!
Powered by: @WrldDamination & @Bran_gody