Location
Maison du Portugal
7 Boulevard Jourdan
75014 Paris
France
Description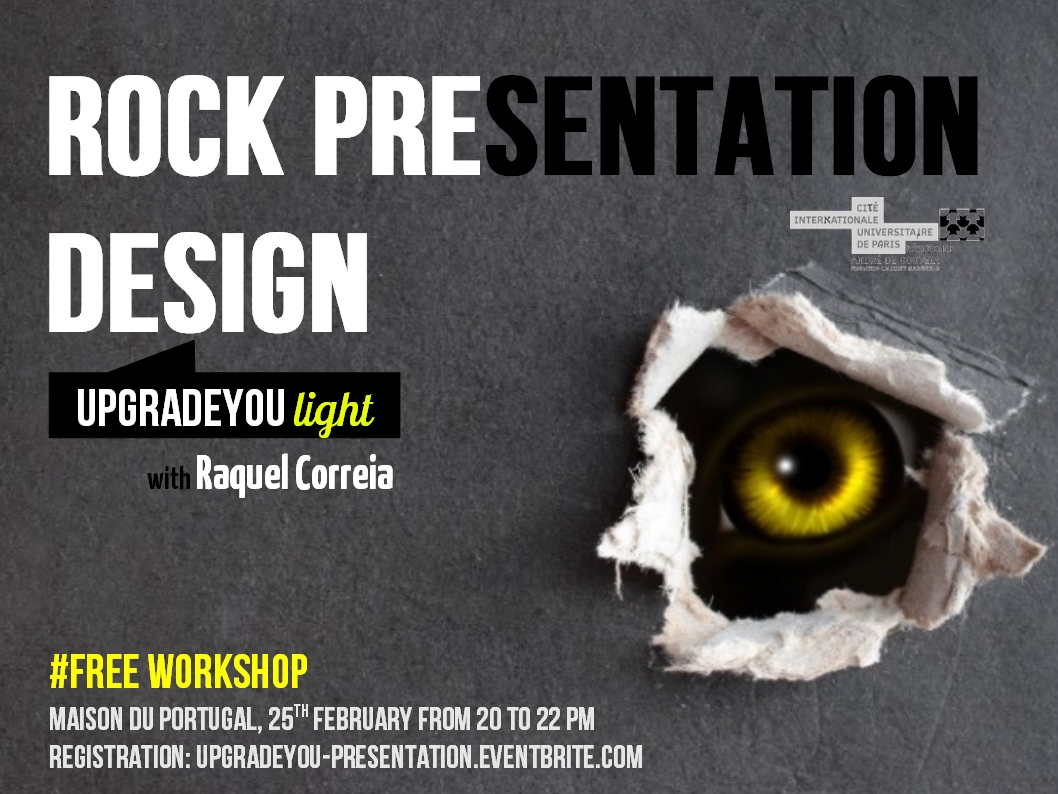 UpgradeYoulight is an ADCR project, consisting in weekdays evening workshops put together by the comité de résidents of the Maison du Portuigal with other Comités at the Cité Universitaire de Paris. They are light since they're shorter than our traditional UpgradeYou events.
Each event allows you to upgrade your skills in a variety of subjects and includes a workshop on the subject. The gathering begins at 7:45pm with the topic presentation starting at 8:00pm. UpgradeYoulight events are free of charge!

The "Rock presentation design" chapter is run by Raquel Correia and will have two chapters. The first one, will be on February 25th, and it will be about preparing and designing a presentation.

For updates follow our facebook page: www.facebook.com/UpgradeYou.ciup or contact us by e-mail upgradeyou@ladcr.org.
Please note that since places are limited, if you register and don't come, you won't be able to attend our next 3 UpgradeYou events.