Description
Does this sound familiar?
I need a change. I feel stuck. I'm tired of getting the same old results - no matter how hard I try. Things never go seem to go as planned. I know I can do more, be more and have more but feel frustrated.
Unfortunately working harder and making more effort is rarely the answer!
Do you want something more out of life but aren't sure what it is?
Have you tried to make changes in the past without success?
Do you have a specific goal but have no idea how to achieve it?
There is some good news!
You really CAN have anything you truly want.
Guaranteed!
What will you learn?
How to transform ANY goal, dream, or desire into reality, including:
A massive boost in your self-confidence

Achieve personal and professional goals

Set up your own business or take your current one to a whole new level

Lose weight and get fit with improved health and vitality

Create better more harmonious relationships

Multiply your income

Have more time for loved ones and hobbies

Or ANY GOAL YOU CHOOSE!
You may be asking how?
Discover the limiting false beliefs you hold about yourself

Re-create your self-image and become a better you, the best you

Become the star of your own movie, not a supporting actor

Learn how to Think Into Results – a proven tool to multiply your results with less effort
This may sound like a fantasy for some but it is possible to dramatically improve your life, in quantum leaps, and cause change for the better, permanently.
Discover Bob Proctor's Secret Formula for Success as taught in his most effective personal development and success programme, Thinking Into Results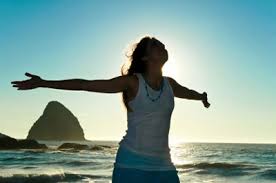 Unleash YOUR True Potential - Your Life, Your Dreams, Your Goals, Your Success. You really can have it all!
"Change is inevitable, personal growth is a choice."
Freedom is likely to be at the heart of what you want. You want to be able to do what you want, when you want, with whom you want and how often and how much you want!
Be more. Do more. Have more.
Starting today.
We don't claim to know exactly what your dream life looks like.
But WE DO KNOW how you can achieve it!
Tell US what YOU want, and WE will show you how to get it!
Thinking Into Results is a comprehensive consultant-guided program designed to facilitate positive, profound, permanent change in any area of your life. It is the most powerful process EVER created for quick and permanent improvements in results.

Thomas Edison said, "If we did all the things we are capable of doing, we would literally astonish ourselves."
Whether you know exactly what you want to achieve, or simply know that you want something more than what you currently have, Thinking into Results will open your mind to all you are capable of doing… then empower you to DO it.
"Successful people make decisions
very fast and change them very slowly,
if and when they change them at all."
NAPOLEON HILL