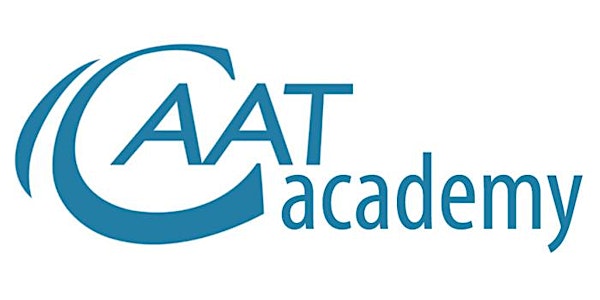 Updates on the Hepatotoxicity AOP Landscape and on the ADMET Field-SEASON 2
When and where
Location
Biopredic International Parc d'Affaires de la Bretèche BâtA4 Saint-Grégoire, 35760
Refund Policy
Contact the organizer to request a refund.
Description
The participants will discover and manipulate new hepatocellular models such as HepatoPearl (3Dspheroids by ESPCI), transgenic HepaRG from Japan (Kac), USA (Sigma) and France (INRA) as well as hepatoblastoma.

Moreover, participants will learn how to analyse the regular tox endpoints outcomes (e.g. comet assays) within these models. In silico liver aspects will also be tackled by demonstrating gene regulatory network and its quanti cation for cholestasis (Strand/ Syngene, India).
Final agenda is available here.
More topics for 2017 are available under the organizer name CAAT Academy


---


If you wish to advertise during this session, please send an email to caat-academy@uni-konstanz.de
FAQs
What's the refund and cancellation policy?
Refunds are available only if Biopredic International or CAAT Academy cancels the event. This is stated on the participant's receipt once registered. However, tickets may be transferable if the ticket holder is unable to attend the event. In principle the ticket may only be transferred within the same price category but a final decision will be made at CAAT Academy's discretion..
Do I actually manipulate in the lab?
Each hands-on training is scheduled to last for 2-Days. In these two days, the hands-on trainings encompass 20% Lectures and 80% Laboratory practices. In other words, for about more than a day and a half of the trainings each participant will able to actively manipulate in the laboratory in small groups of 3-4 people. Therefore, some preliminary knowledge for cell culture in the lab is mandatory.
What is the difference between "private" sector and "non-private" sector?
The participant must choose the "private" sector in case his/her organization has any commercial activities e.g. selling products or services to third parties.