Updates from Tohoku
When and where
Location
David Friend Recital Hall Berklee College of Music 921 Boylston Street Boston, MA 02115
Description
CHANGE OF LOCATION
Due to the overwhelming number of RSVPs,
we have changed the venue to
David Friend Recital Hall,
Berklee College of Music at
921 Boylston Street, Boston, MA 02115.
Join us for a night of remembrance and presentations by speakers on
Updates from Tohoku
~ A Journey to New Life ~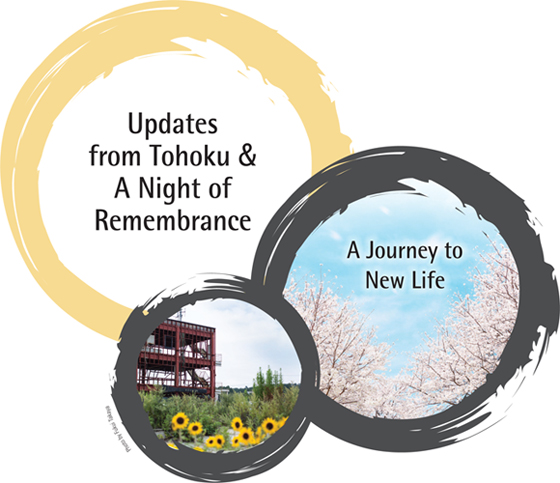 Free and open to the public
EVENT PROGRAM:
6:00 - 6:15: Registration & Opening Remarks
6:15 - 7:15: Presentations by speakers & performance by TOMODACHI Berklee scholars
7:15 - 8:00: Reception
SPEAKERS: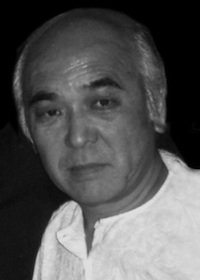 Shun Kanda
Director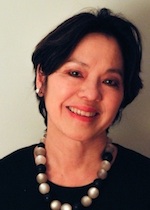 Anne Nishimura Morse
William and Helen Pounds Senior Curator of Japanese Art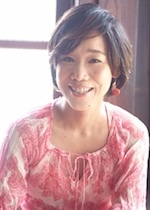 Megumi Ishimoto
Founder
PERFORMANCE BY:

Shun Kumagai
Sendai, Miyagi, Japan

Alto Saxophone, Berklee College of Music student
TOMODACHI Suntory Music Scholarship recipient

Takeru Saito
Fukushima, Japan
Piano, Berklee College of Music student
TOMODACHI Suntory Music Scholarship recipient
HOSTED BY:

Consulate General of Japan in Boston, Berklee College of Music, Fish Family Foundation,
Japan Society of Boston, U.S.-Japan Council, TOMODACHI Initiative
SUPPORTED BY: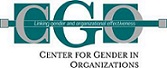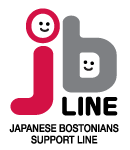 Japanese Women's Leadership Initiative
Japanese Women's Club of Boston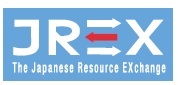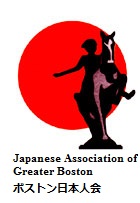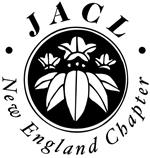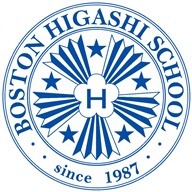 Boston-Japan Medical Relief Initiative




Boston Higashi School, Boston-Japan Medical Relief Initiative,
Center for Gender in Organizations at Simmons College, Emerson College,
Harvard College Japan Initiative, Harvard for Japan,
Harvard University Reischauer Institute of Japanese Studies,
Japanese American Citizens League New England Chapter,
Japanese Association of Greater Boston,
Japanese Boston Support Line, Japanese Women's Club of Boston,
Japanese Women's Leadership Initiative, JREX,
MIT-Japan Program, Showa Boston Institute, Tewassa, World in Tohoku
SPECIAL THANKS TO:
Misao Kaneko
Fukui Takaya
SPEAKER BIOS:
Shun Kanda is a director of the MIT Japan 3/11Initiative assisting with the disaster reconstruction projects in Minami Sanriku, Miyagi-ken. It provides a mechanism for faculty and student exchange between MIT and universities in the Tohoku region for the study and implementation of disaster-resilient planning. In collaboration with the Minami Sanriku mayor, the initiative brings together the town's community leaders and residents, Miyagi University, and the University of Tokyo. Kanda is an architect/urban designer currently teaching architectural design studios in the Master of Architecture program. Since 2004, he has initiated and conducts the Veneto Experience, an international workshop in Italy centered on learning from Venice and Carlo Scarpa. Kanda is Director of Architectural Studies of the MIT-Japan Program. He has also been appointed as a Distinguished Visiting Professor at Keio University for Fall 2011-13. Kanda has been at MIT since 1979. He divides his time between teaching and professional practice. He is Principal of Kanda Associates Architects, Inc., based in Cambridge and Tokyo. Kanda has also taught at numerous institutions worldwide and extensively written on related topics. Kanda has an MArch from the Harvard Graduate School of Design, a BArch from Case Western Reserve University, and has conducted post-graduate research in housing and urban design while with N. John Habraken at the Stichting Architecten Research in the Netherlands. His recent projects have a master plan for the Boston Higashi School, several housing projects for the Massachusetts Office of Communities and Development, and private residences. In Japan, current projects primarily include community and urban design consulting for the cities of Kanazawa, Osaka, Tokyo and other regional towns throughout Japan.
Anne Nishimura Morse is the William and Helen Pounds Senior Curator of Japanese Art at the Museum of Fine Arts, Boston. A graduate of Radcliffe College ('78), she received her Master's degree from Harvard University ('80) in East Asian Regional Studies and Ph.D. ('09) in the History of Art and Architecture at Harvard. During her twenty-five year tenure at the Museum, Morse has organized many critically-acclaimed exhibitions including Courtly Splendor: Twelve Centuries of Treasures from Japan (1990), Object as Insight: Japanese Buddhist Art and Ritual Practice (1996), Okakura Tenshin and the Museum of Fine Arts, Boston (Nagoya/Boston Museum, 1999), The Dawn of the Floating World 1650-1765: Early Ukiyoe Treasures from the Museum of Fine Arts, Boston (Royal Academy of London, 2001) and Drama and Desire: Japanese Paintings from the Floating World 1690 – 1850 (2006). She was also responsible for The Art of the Japanese Postcard: The Leonard A. Lauder Collection at the MFA (2004) and The Much-Recorded War: The Russo-Japanese War in History and Imagery (2005). The catalogues for both the Dawn of the Floating World and The Art of the Japanese Postcard were cited by the New York Times in its annual list of the best art books of the year. From 1992 through 2006 in collaboration with teams of scholars from Japan, Morse completed a fourteen-year project to recatalogue the Museum's renowned collections of Japanese painting and sculpture—the largest of such holdings outside Japan. The surveys have resulted in numerous publications and exhibitions, including one devoted to masterpieces from the MFA' s Japanese collections at the Tokyo National Museum in 2012. Morse has been a visiting professor at Amherst College and Mount Holyoke College and lectured for three summers for the Teaching East Asia program at the University of Colorado, Boulder.
Megumi Ishimoto is the founder of Women"s Eye, a nonprofit that began as an organization supporting women in disaster-stricken areas, especially in evacuation centers and temporary houses. It has grown to connect communities with people who are able to work on rebuilding from the viewpoint of women "who are pillars of daily life." Women"s Eye held 280 workshops between September 2011 and March 2014, with a total of 2,800 participants, with a number of activities such as knitting, cooking, exercising, gathering people who were separated from their communities, motivating elderly women isolated in evacuation centers and temporary housing, and fostering a community for people with similar issues. Ishimoto is a 2014 fellow of the Japanese Women's Leadership Initiative, a program established by Atsuko Fish and currently operated by the Fish Family Foundation and Simmons College. She has also participated in the TOMODACHI - J.P. Morgan NGO Leadership Program in 2013. Ishimoto has an M.A. in International Contribution from the University of Tokyo with a major in cultural anthropology. Her major thesis was on "NGO and Fundraising in Japan." Her background is in NPO management, accounting and executive assistance.
BERKLEE STUDENT BIOS:
Shun Kumagai started to play music at the age of 10 after his father suddenly bought him a saxophone. He then began to take lessons from Mr. Yuzaburo Ichinohe and Mr. Osamu Sato. When Kumagai was 15, he decided that he wanted to play music professionally. Music has always been a constant in his life and helped get him through stressful and difficult times. He hopes to use him musical skills on the saxophone to encourage people to do the same. When Kumagai was 20 years old he enrolled in Koyo Conservatory and was taught by Mr. Randall Conners and Mitsuhiro Huruya. He was awarded a scholarship and second place in the Nigata Jazz Contest in Japan at age 21. He was also a finalist in the Kobe Next Jazz Competition in Japan. After Kumagai graduated Kyoto Conservatory he auditioned and was accepted to Berklee College of Music. When asked about his desire to go to Berklee, Kumagai replied "Berklee College is one of the largest colleges for contemporary music in the world. It is also one of the world's most honored institutions for the study of Jazz. I believe that I could acquire a great education, and create great experience and music at Berklee."
Takeru Saito has been studying classical piano since he was 5 years old. During his elementary and high school years, he would accompany the school chorus group in concert. It was in high school that Saito was introduced to jazz music and started playing in his high school jazz club. Saito draws his musical inspiration from Bill Evans and Herbie Hancock. He has studied with the great Yuki Arimasa and has performed as a professional piano player around Tokyo and Fukushima for years. Saito has participated and performed in two university held jazz festivals called Jazz Line and Jazz Promenade. He has also performed as a session host band invarious jazz clubs. In addition on performing, Saito also composes jazz tunes.