(Updated) STC-SM 2/27/13 Program Meeting: Content Management Systems (CMS) and Their Application

Wednesday, February 27, 2013 from 6:30 PM to 8:30 PM (EST)
Event Details
A content management system (CMS) is a computer program that allows publishing, editing and modifying content as well as maintenance from a central interface. Such systems of content management provide procedures to manage workflow in a collaborative environment. These procedures can be manual steps or an automated cascade. The first CMS was announced at the end of the 1990s and was designed to simplify the complex task of writing numerous versions of code and to make the website development process more flexible. CMS platforms allow users to centralize data editing, publishing and modification on a single back-end interface. CMS platforms are often used as blog software (wikipedia, retreived 2-10-13 from http://en.wikipedia.org/wiki/Content_management system).
Come learn about CMS concepts and applications at the February STC/Southeastern Michigan chapter's program meeting. Our speaker will be Patrick Becker, president of Aysling Digital Media Solutions in Ann Arbor, and publisher of The Ann Magazine.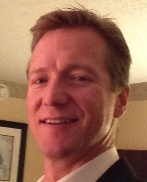 Patrick Becker began his career in technology during the desk-top-publishing revolution of the late 1980s. In 2005, as part of the WoodWing USA team, Mr. Becker worked to evangelize work-flow and content management. In 2009 Mr. Becker spun a core group of WoodWing employees into Aysling Digital Media Solutions to better serve their clientele and help set the standard in cross-media content production and digital asset management, while leading the industry into the tablet revolution. Early in 2012 Mr. Becker invested in a regional magazine, The Ann, and crossed the line between technologist and publisher.
This event will be hosted by the Thomson Reuters Company at their office facility in Dexter, Michigan. The Technical and Professional Communication department of Lawrence Technological University will sponsor this event by providing refreshments (pizza, salad and soft drinks) during the meeting registration and networking, and promotional prizes for the drawing that will be held at the meeting's conclusion. Registration and networking will begin at 6:30 PM, with the program presentation and discussion scheduled for 7:00 to 8:00 PM, followed by additional networking opportunities until 8:30 PM.

When & Where

Thomson Reuters Company
7300 Newman Blvd
Dexter, Michigan
48130


Wednesday, February 27, 2013 from 6:30 PM to 8:30 PM (EST)
Add to my calendar
Organizer
Hosted by the Thomson Reuters Company, and sponsored by the Technical and Professional Communication department of Lawrence Technological University