Description
UPDATE: Due to health reasons Dr. Dwight "Ike" Reighard will not be able to join us tomorrow.
But don't worry, we have a great General Membership Luncheon ready for YOU! Thank you to our Guest Speaker, Tommy Leonard with Keep Paulding Beautiful for generously stepping in.
Tommy Leonard is the Executive Director for Keep Paulding Beautiful. Along with Pam Tucker, Litter Coordinator, they will inspire and educate us on the Great American Clean UP and all that Keep Paulding Beautiful is doing for our county.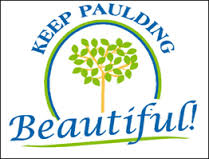 Also, we will be accepting the updated Bylaws. Please make sure you are present to vote.
Advance Ticket sales have been extended to 5:00 pm TODAY!
Please go ahead get your tickets now and save $.
Don't delay as seating is limited. Purchase your ticket today!
Cost:
PBOR Member: $15.00 advance purchase ($20 at the door if seats are available)
Non-PBOR member: $20 advance purchase ($25 at the door if seats are available)
All sales are final.
Advance Purchase sales EXTENDED!!! Will CLOSE TODAY Tuesday May 10th at 5:00 pm.
Time:
11:00 am – 11:30 am: Registration / Networking
11:30 am – 1:00 pm: Luncheon / Meeting
Thank you to our valued Affiliate Sponsors for your continued support!
Silver Level Sponsorship
AmeriSpec Home Inspections – Tim & Kris Maxwell
Almand & Cohen LLC – Bond Almand & Holly Cohen McMurray
GAMLS – Greg Epps & John Ryan
HomeStar Financial Corporation Villa Rica – Anna Harvey Carter & Brittany McCorkle
Bronze Level Sponsorship
Fidelity Bank Mortgage – Tony Boothe; HomeStar Financial Corporation – Debbi Lindsay; Artisan Built Communities – Cammy Luchina; HouseMaster – John Bosonetto; Davis Home Inspections – Scott Davis; Paul Davis Restoration – Garrett Bell; Keystone Communities, LLC – Mark Taglieber; Fidelity Bank Mortgage – Lori Thompson; All Print Marketing - Donnie Glass