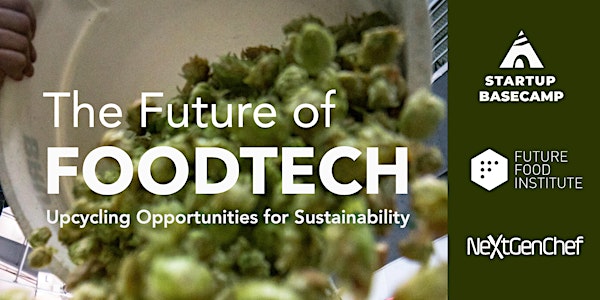 Upcycling Opportunities for Sustainability in FoodTech
When and where
Location
Startup Basecamp Co-living 900 Franklin Street San Francisco, CA 94109
Refund Policy
Refunds up to 1 day before event
Description
Join Startup Basecamp, The Future Food Institute and NextGenChef for a captivating evening where you'll hear from experts and startups in the Food Waste and Technology sector discuss new trends and solutions in Food Tech. Hear about the latest innovative ideas that can take advantage of technology in food and agriculture to address sustainability and access to food. How will we feed 9 Billion people by 2050?
Then you'll have the opportunity to hear presentations from two entrepreneurs with startups who are working in foodtech/agtech on new solutions to address these challenges. They will get feedback from the experts and have the chance to connect with key players in the Silicon Valley food, agriculture and sustainability scene.
Expect Italian snacks and drinks from our food partner Stagioni Italiane, an awesome crowd and significant opportunities to connect with people innovating in food and agriculture!
THE PANEL: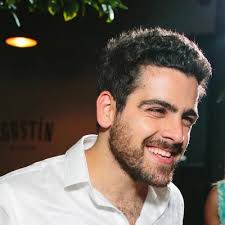 Maen Mahfoud, Founder and CEO, Replate
Growing up as a Syrian, Maen saw the effects of poor access to food nearly every day. After immigrating to California he was disappointed to find similar disparities within San Francisco and was inspired to found Replate. Maen is passionate about food waste, food insecurity, and the circular economy. Replate aims to solve inefficiency in the food supply chain by matching surplus food from businesses with communities in need.

******************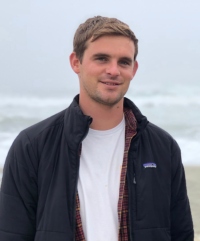 Harrison is the Account Manager for ReGrained. ReGrained is a mission-driven ingredient platform that leverages patented technology and culinary science to transform beer waste into food. It is his job to spread ReGrained's mission to fight food waste. Harrison has grown sales and brought on several large retail chains, while managing the 1000+ rooftops ReGrained currently services. He graduated with a Bachelors of Business Administration from Northern Arizona University.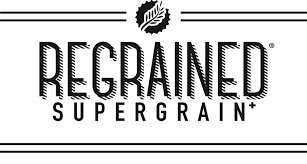 ******************
PRESENTING STARTUP 1: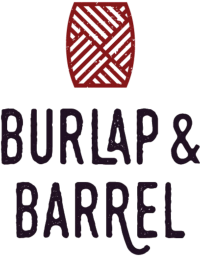 Ori Zohar, Burlap and Barrel
Ori Zohar is the co-founder of Burlap & Barrel, the first comprehensive single origin spice company in the US. Burlap & Barrel is working directly with farmers to build a transparent, equitable global supply chain. The company has been featured in Epicurious, Bon Appetit, Saveur, Bloomberg, and Fast Company. and Popular Mechanics, as well as in the kitchens of Michelin-starred restaurants including Eleven Madison Park, Nopa, and Chez Panisse and home cooks across the country. Burlap & Barrel is Ori's 2nd food startup with co-founder Ethan Frish - they started an activist ice cream cart called Guerrilla Ice Cream in 2010. The business received rave reviews and Ori received 3 cavities. In 2013, Ori started a venture-backed mortgage startup that raised $32m to provide a friendly, high tech path to get home financing.
PRESENTING STARTUP 2:

Paul Schmitzberger, Blue Planet Ecosystems
Paul is an engineer and economist, holding a BSc from WU Vienna, a Masters Degree in economics from the University of Hong Kong and a MSc in engineering. With a focus on renewable energy systems and as a hobby biologists he started experimenting with small aquaponics systems on his balcony while working on energy- and innovation strategies as lobbyist in Brussels. As CEO, Paul is responsible for coordinating the technical, legal and business aspects while also focusing on energy- and grid design.
MORE PANELISTS AND STARTUPS TO BE ANNOUNCED!!
THE MODERATOR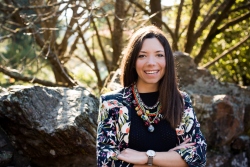 Chiara Cecchini, Future Food Institute
Chiara Cecchini is the US Director and Co-founder of Future Food Institute, an international for-porpuse organisation aiming to inspire and empower individuals, companies and communities to rethink our food system. Her life-mission is to support human and economic growth, creating platforms to foster social, business and technological innovation, and seizing Fourth Industrial Revolution opportunities. She is a Researcher at IC-FOODS, UC Davis, working on building the first comprehensive Internet of Food, leveraging the intersection between food systems and AI to digitalise and create a semantic enables food care. She is part of the Expert Network at the World Economic Forum; the Fundraising Coordinator for GrassRoots Hub, an SDGs Innovation Lab supporting local entrepreneurship in Ghana; a researcher at Barilla Center Food Nutrition and an Advisory Board member at Maker Faire, supporting food makers. In her free-time she writes articles on food and innovation.
** APPLY TO PITCH/SHOWCASE **
Startup Applications are OPEN, deadline March 13th
Are you an entrepreneur in the food or agriculture tech industry with an emphasis on sustainability and/or upcycling? Are you interested in sharing your idea with industry experts to get their feedback?
We are looking for 2 entrepreneurs, food makers, food innovators working on Food, Food/Ag Tech and Sustainability to pitch at this event.
To apply, please email: elizabeth at startupbasecamp.org with your name, Linkedin profile url, startup url, describe your startup in 25 words or less, and your pitch deck. Please note you will have just 5 minutes to pitch and tell your startup story. The deadline for entry is Wednesday, March 13th. All startups will be notified by Thursday, March 14th.
******************
Format & Agenda:
6:00 - 6:30 PM: Registration and Networking (+snacks!)
6:30 - 7:45 PM: Discussion and Pitches
7:45 - 8:30 PM: Networking Drinks
*******************
Event Partners
This event is organized by Startup Basecamp, Future Food Institute, and NextGenChef.
Startup Basecamp is the first Startup Hotel for entrepreneurs and startup professionals in Silicon Valley. Its unique co-living and co-working spaces offer a quality short-term solution to easily land in San Francisco. Learn more about their events here.
The Future Food Institute is an international for-purpose organization built from individual lives and passions, revolving around creating a more equitable world through the natural connector of food. This comprehensive ecosystem centers around education, the Future Food Institute Trust, through its precious global partnerships, the Food Innovation Program and the numerous international training projects, provides a true platform of positive cross-pollination and constant inspiration. In the ecosystem there is also a Future Food Accelerator that supports food corps and institutions on the paths towards open innovation, as well as nurturing communities of young entrepreneurs and scientists with "disruptive" ideas through laboratories. The last project is the Future Farm: 70 hectares of land dedicated to combine farming traditions (protection of biodiversity and organic production of old variety of seeds), and new technologies and materials for the development of waste.
NextGenChef is a culinary platform on a mission to build a more local, affordable, and regenerative food system by providing aspiring and established food businesses with the resources and opportunities they need to take their business to the next level.
By registering to this event, you acknowledge that you are at least 21 years of age the day of the event. You agree that you are responsible for any accidents or damages that you cause. You also agree to not hold Startup basecamp INC, or any of the event supporters liable for any loss, damage, injury, or any other unforeseeable incident. By Participating at the event, you grant Startup basecamp INC permission to capture photo/video of the event. By registering for this event, you also consent to receive email communication from Startup Basecamp INC and its programs about events and updates that may interest you. You also agree with the Terms & Condition of Startup Basecamp INC as stated on Startup Basecamp Website. http://www.startupbasecamp.org/terms-conditions