Upcoming Events @ Women's Startup Lab

Friday, January 3, 2014 at 1:00 PM

-

Wednesday, April 30, 2014 at 4:00 PM (PST)

Menlo Park, CA
Event Details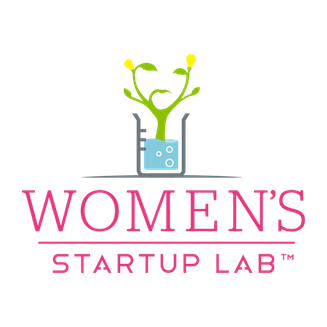 Founder's Circle - Women's Startup Accelerator

The Club - Startup Founder's Social and Entrepreneurship Development Club,
Join, Inclusive all WSLab hase to offer, with peer meeting, coaching and co-working...collaboration, community, and success is our language!

$150/month

https://wsljointheclub.eventbrite.com
Rock On!
Find out more about other programs for women founders at:

www.womenstartuplab.com

------------------------------
Upcoming Speakers

Speaker
Mar. 4, Tue.  6pm - 8pm YY Lee, COO of First Rain
Mar. 26, Wed. 6pm - 8pm Mari Baker, CEO of Babycenter
Apr. 9, Wed.  6pm - 8pm Guy Kawasaki

------------------------------
Hours
7:00 - 8:00pm     Power Speaker presentation
6:00 - 7:00pm    Deep Dive Networking Session
(Food & Drinks Included)

- Be ready to be inspired and energized! -
- Don't underestimate the power of networking! - 

-----------------------
Price:

$30 - 35 for Members

$35-40 for non-members / at the door
$0  for "the Club" & "Founder's Circle"  Member

("The Club" Membership is $450 for 3 months, It's an inclusive package of services for an exclusive women's group at the Lab,. For details see the ticket below)

-----------------------
Contact:
Lucinda, a fearless event and program leader!   lucinda@womenstartuplab.com
Sign up for the Volunteer and Project crews at WSLab to get a perk!

----------------------------
Our Sponsor
Procopio is a full service law firm, with attorneys in the Emerging Growth & Technology Practice group representing start-ups at all different stages, from formation to exit.  Procopio's attorneys are dedicated to understanding the businesses and industries of their clients and collaborate with them to develop tailored, relevant business and funding strategies. Procopio is one of the largest business law firms in California.
http://www.procopio.com/attorneys/roger-c-rappoport

Eastwick is a technology-focused integrated communications firm with concentrations in digital content, creative and advocacy marketing, and Eastwick does PR better than anyone else.
When & Where
1020 Marsh Rd
2nd Floor


Menlo Park

,

CA

94025


Friday, January 3, 2014 at 1:00 PM

-

Wednesday, April 30, 2014 at 4:00 PM (PST)
Add to my calendar
Organizer
Women's Startup Lab
 
Welcome to Women's Startup Lab
You are a passionate startup woman.
You are a tech startup founder, busy making things happen from nothing, raising fund for your startup, tired but determine!
You've got what it takes.
Now connect with others and the vallye's powerful force!
You are Awesome, Together We are Powerful!
Be Inspired, Join the Circle!

WWW.WomenStartupLab
See sign up for Newsletter,
See Speaker Events and Workshops!
and check out our hard-core program
Women's Accelerator
"Founder's Circle"
&
Intense Startup Learning Lab
"Innovation Lab"
Brain-On & Hands-On
Focus in two ways: major trainings for Startup Success and
Founder's skill and competency development.

About Women's Startup Lab
Our mission:
Through collaboration and innovation, we unleash the power of women to become world-class leaders. Because we need more of us out there, kicking ass.
What people are saying about Women's Startup Lab:
We are thrilled to have the Women's Startup Lab come to Draper University of Heroes, so our students can be inspired by successful and aspiring female entrepreneurs.

– Tim Draper, Draper Fisher Jurvetson

I really enjoyed the atmosphere and the enthusiastic group of women.  This is the closest I have seen to a true grass-roots organization. I have attended many women's networking groups over the years, and yours is very unique in that it has a true vibe of collaboration and support, and the women are very impressive, each and every one of them.

–Efrat Kasznik, President, Foresight Valuation Group
If you have any questions or recommendations, please free to contact us contact@womenstartuplab.com