Description
We're all sold out - no tix sold at the door! Get a jump on our next Up On 20 event in August and get your tickets now! Click here for more info.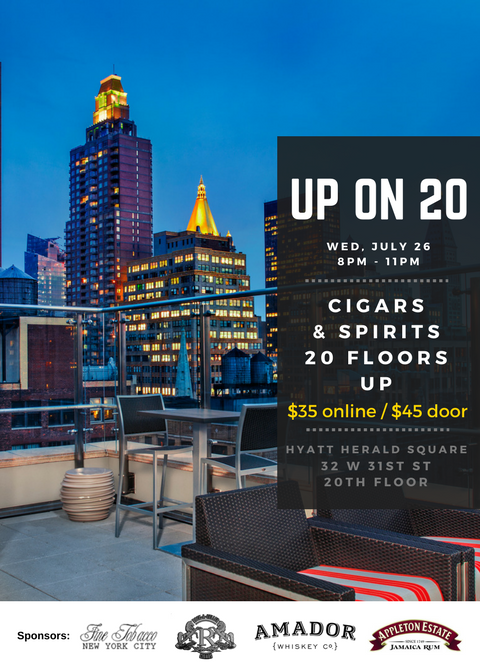 UPDATE: NO TICKETS OFFERED AT DOOR FOR THIS EVENT AS WE ARE SOLD OUT!
On Wednesday, July 26th at 8pm, we're back at a The Hyatt Herald Square in Midtown for our first rooftop event of 2017, featuring Rockafeller Cigars, Appleton Estate rum and Amador Whiskey.

Grab a friend and come enjoy cigars, spirits, and sweeping skyline views up Midtown and the FiDi from over 200 feet up!
Tickets are $35 online / $45 at door.
Ticket includes:
One Rockafeller cigar

One glass Appleton Estate Reserve

One glass Amador Double Barrel Bourbon
Dress code: Dress for summer weather!
Rockafeller Cigars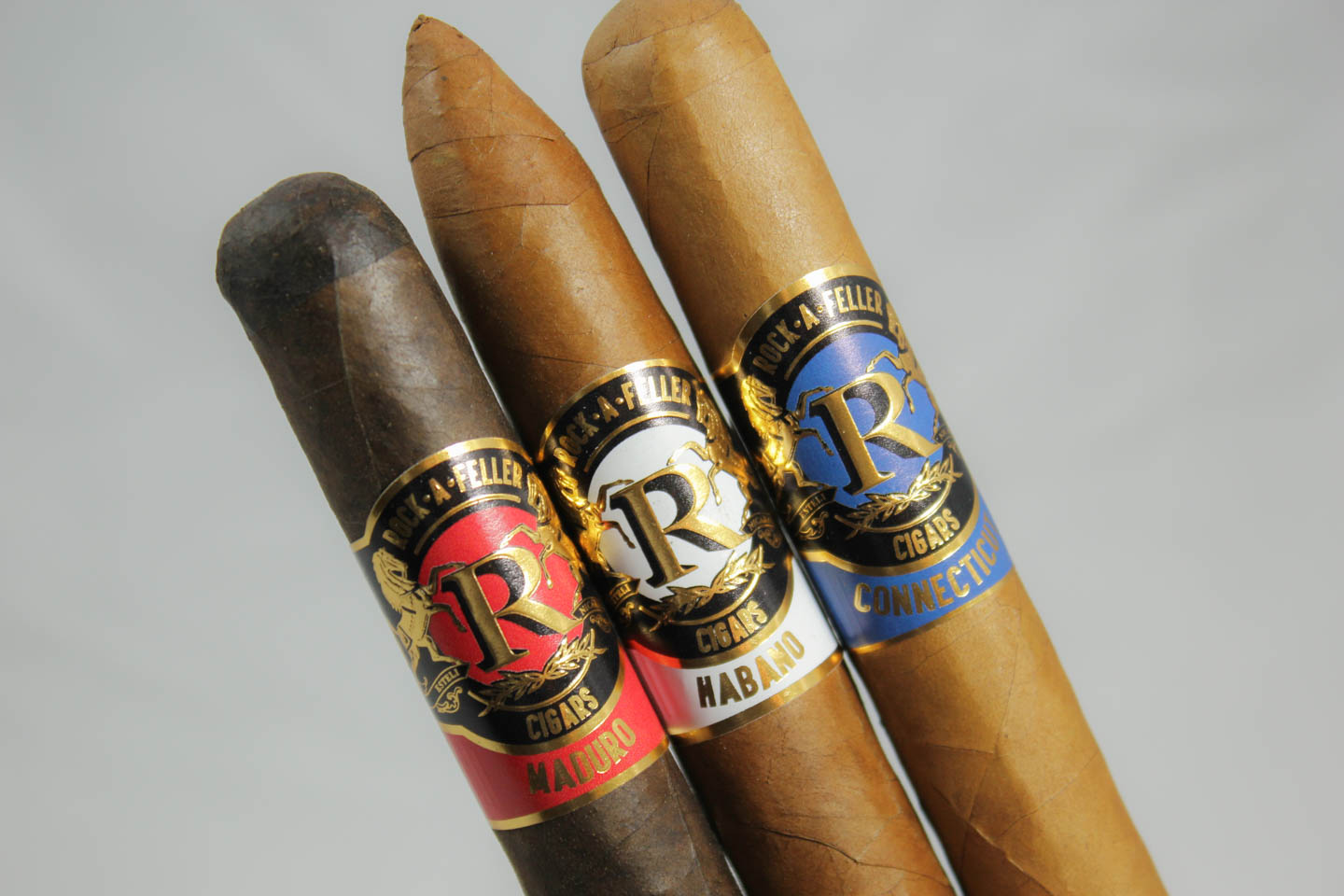 Rockafeller Cigars is a new take on a familiar name. Rockafeller Cigar's Nicaraguan blends come from the American Caribbean Cigars factory in Nicaragua, which produced noteable brands like Carlos Torano and Gurkha. The Rockafeller Maduro is wrapped in a San Andreas maduro leaf, with an Equadorian binder and Nicaraguan fillers. Rockafeller cigars also come in Habano and Connecticut blends.
Appleton Estate Reserve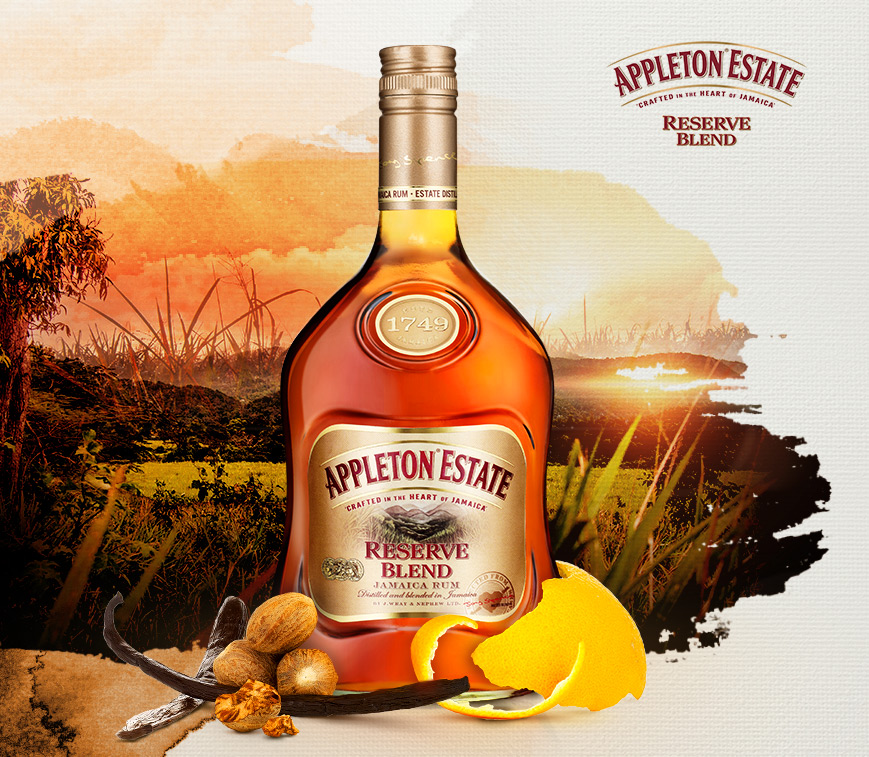 Appleton Estate Reserve Blend is rich with oak, nutmeg, and smoky spices. It's an aromatic blend of 20 rums, with two from very rare 'reserve stock' that are managed by Joy and her team. It's these rare and special rums that give Reserve Blend its delicious complexity, making it entirely versatile. It's perfect for sipping, or transforming ordinary drinks into extraordinary cocktails.
Amador Whiskey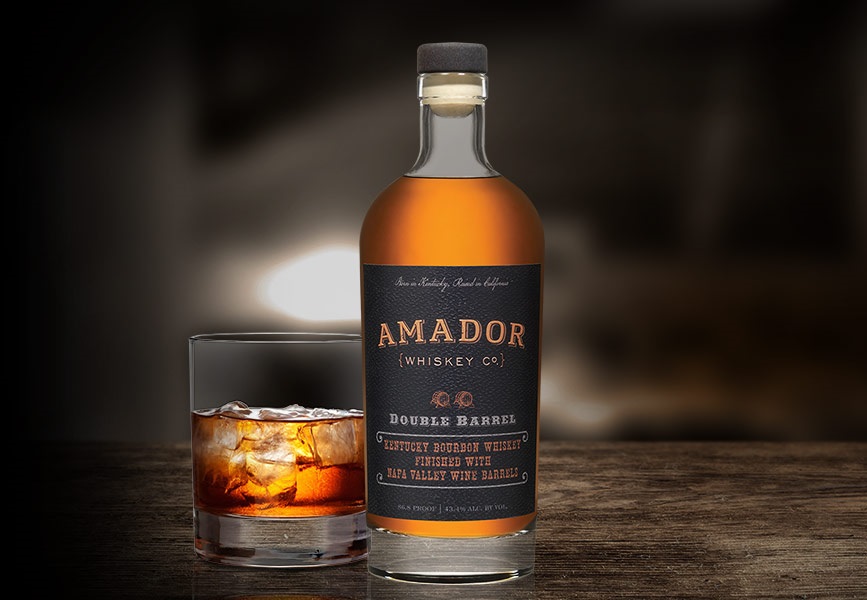 Amador Whiskey Co. Double Barrel marries the best of Kentucky Bourbon with Napa Valley wine barrel finishing. Its journey began in the heart of Bourbon country, where we selected exceptional Kentucky Bourbon that came to life in new charred American oak barrels.
We transported this treasure westward along the 38th parallel to California, where we finished the Bourbon with our family's Napa Valley wine barrels. This double-barrel aging technique creates characteristics from the individual barrels that are then blended together to make exceptional Bourbon, far greater than the sum of its parts.
---
The Fine Print / FAQ
You must be 21 or older to purchase tickets to this event. Those under 21 will not be allowed entrance into the club.
By signing up for this event, you give FineTobaccoNYC permission to send future cigar event invites via email.
What is your refund policy?
A full refund in the form of credit toward a future Fine Tobacco NYC event is available until 24 hours before an event.
Why do tickets cost a small amount more than advertised?
Eventbrite charges a small fee on each ticket sold which is added to the flat price of the ticket in return for use of the service.