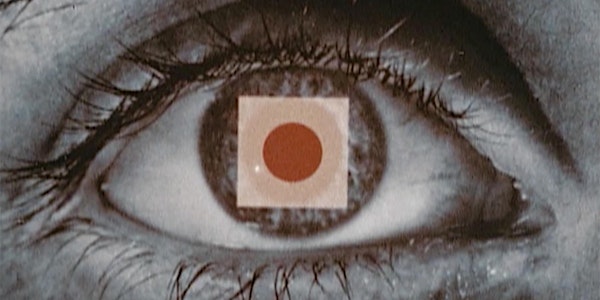 Up Is Down Opening Celebration: Conversation with Author Thomas Dyja
When and where
Location
McCormick Auditorium 1999 Campus Drive Evanston, IL 60208
Description
Join us for the Opening Celebration of the exhibition Up Is Down: Mid-century Experiments in Advertising and Film at the Goldsholl Studio.
---
"Improvisation, experimentation, social justice: all these things form the spine of what comes out of Chicago" – Thomas Dyja

In the 1950s, Chicago-based design firm Goldsholl Design Associates made a name for itself with innovative "designs-in-film." Headed by Morton and Millie Goldsholl, the studio produced artistically-inspired television spots, films, trademarks, and print advertisements for international corporations like Kimberly-Clark, Motorola, and 7-Up. Combining Bauhaus-influenced aesthetics with commercial advertising success, the firm exemplified the way in which Chicago served as the nation's design capital and a crucial testing ground for ideas connecting art, industry, design, and film.

Thomas Dyja, third-generation Chicagoan and author of the award-winning Third Coast: When Chicago Built the American Dream, will discuss why Chicago was fertile ground for the Goldsholls' work— and explore the mid-century circumstances that united culture and industry across the city. In conversation with Dyja, exhibition co-curators Amy Beste and Corinne Granof will share insight into the groundbreaking work of the Goldsholl Associates, tracing its artistic influences, including those of artist and designer László Moholy-Nagy, as well as the firms' lasting design legacy.
The 2PM Talk is preceded by an all-ages Up Is Down Hands-On Design Lab, beginning at 10:30M
This exhibition and opening day is presented in conjunction with Art Design Chicago, a wide-ranging initiative to explore the breadth of Chicago's role as a catalyst and incubator for innovations in art and design. Art Design Chicago is a spirited celebration of the unique and vital role Chicago plays as America's crossroads of creativity and commerce. Led by the Terra Foundation for American Art with presenting partner The Richard H. Driehaus Foundation, this citywide partnership of cultural organizations explores Chicago's art and design legacy with more than 25 exhibitions and hundreds of events in 2018.