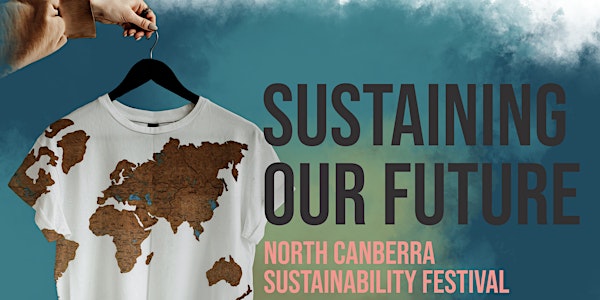 Up-cycled and ethical fashion: various sessions
An afternoon all about fashion with a conscience - as part of the Sustaining Our Future North Canberra Sustainability Festival 2022.
When and where
Location
Holy Cross Anglican Church, Hackett 202 Antill Street Hackett, ACT 2602 Australia
About this event
12-4pm: Browse and buy quality recycled garments for a good cause
12-4pm: Join an open access repair cafe to mend a fav item of clothing
2:30pm: Join artist Michele England for demonstrations and tips on how to up-cycle t-shirts
4pm Q&A: The ethics and sustainability of fashion
We all wear and enjoy fashion but how are our clothes made and what are the environmental and social implications of what we consume? What is fast fast fashion v slow fashion?
At 4pm, join ACC&C research fellow Toni Hassan for a Q&A about the ethics and sustainability of modern fashion and supply chains with guests Emma Batchelor, author of Building a Conscious Wardrobe (pictured, below) Carolyn Kitto, co-director with Be Slavery Free (pictured, bottom) and Fair Trade advocate, John Martin.