Up Close and Personal: "TRIO" A cocktail party from NVCM featuring Salon Classique

Tuesday, September 29, 2015 from 7:00 PM to 9:00 PM
Event Details
TRIO: A Cocktail Party
A musical pairing with delicious French "bites," wonderful wines, and French music performed by Salon Classique. This is a fundraising event to support the programs of NVCM and help keep our concerts affordable and accessible to all.
Hosted by Noeteca Cafe and Wine Bar
Tuesday, September 29 at 7pm
Seating is very limited.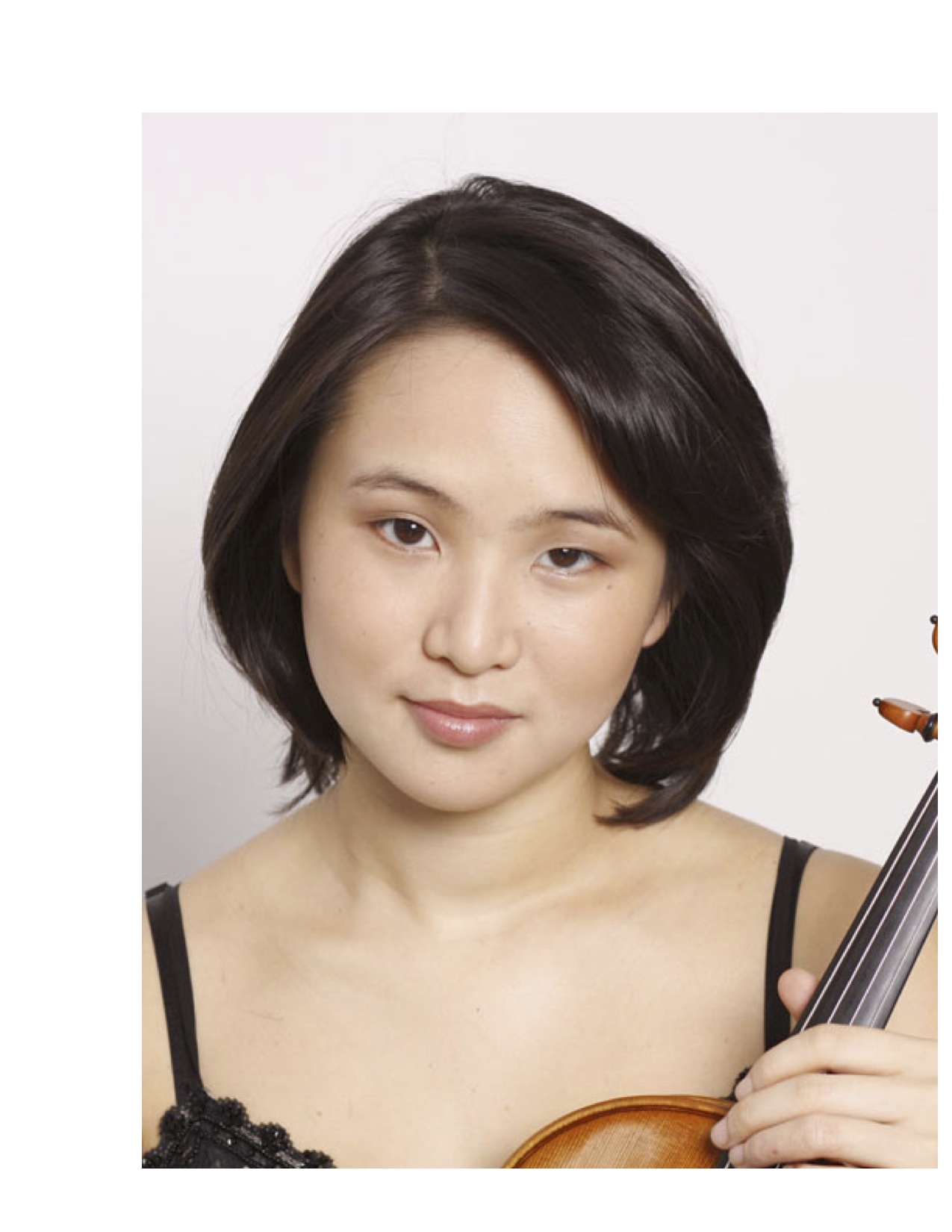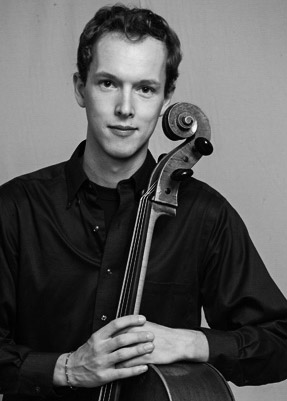 FeaturingKARSTEN WINDT, violin KIM MAI NGUYEN, viola & AVERY WAITE, cello
Savor fantastic music along with delicious bites of food & wonderful wine paired to go together in one of our favorite wine bars in Noe Valley. There will be 3 musicians, 3 pieces of music, and 3 courses of food and wine - hence: TRIO. This is a special opportunity to hear fantastic music; share time, food and wine together; and enjoy an intimate event with a warm crowd. The program will include musical selections from Jean Cras, Jean Francaix, and Darius Milhaud.
PROGRAM- movements or selctions from:
Darius Milhaud: Sonatine a trios Op. 221b
Jean Cras: String Trio
Jean Francaix: Trio a cordes
ABOUT THE ARTISTS
 KARSTEN WINDT (violin)
Born in Berlin, Germany, Karsten Windt was first violinist with the Deutsche Symphony Orchestra Berlin (DSO) since 1992. He built up the DSO string academy department and moderated concerts for children and youth. With the DSO Karsten won a Grammy in 2011 for the best opera recording under the baton of Kent Nagano. He also worked as a freelance player with many other major orchestras in Europe and Northern America. With his chamber music group in Germany, the Akanthus Ensemble Berlin, his concern has always been to create fresh ways to hear and understand classical music, presenting not only traditional and contemporary music, but also popular styles like Argentinian Tango or Russian Folk Music. Through introduction of the program on stage Karsten shares the inside perspective of an experienced musician with his audience. Based on this idea, he has also developed concerts in collaboration with museums for special exhibitions, and creates events with exclusive hotels and restaurants to a new kind of concert that combines music, food and wine for very special culinary-musical experiences. In 2006, 2007 and 2009 he introduced a series of concerts at Forest Hill Musical Days, a chamber music festival in San Francisco under the direction of pianist Mari Kodama and Maestro Kent Nagano. After acquiring his residency in the US he moved from Berlin to the San Francisco Bay Area, where he founded his chamber music series SALON CLASSIQUE and now performs as an independent orchestra and chamber musician. Karsten also enjoys teaching. In 2012 he was appointed director of the chamber music class at Marin Academy in San Rafael. In his free time Karsten is a passionate sailor.
KIM MAI NGUYEN (viola)
Kim Mai Nguyen brings world-class violin and viola instruction to our students.  She obtained her Bachelor of Music degree in 2011 under the guidance of Hsin Yun Huang and Heidi Castleman at Juilliard in New York. In May 2013, Kim Mai finished her Master of Music program, also at Juilliard with Steven Tenenbaum and Heidi Castleman.  Kim Mai Nguyen is an avid believer in arts in education. While in New York City, Kim Mai held a Gluck Fellowship at Juilliard which let her play in New York City health care facilities. She was an Instrumental Music Program fellow, also at Juilliard, teaching young children in New York's P.S.11. For the past two summers, she was invited as a Young Artist to the piano Sonoma festival. She had the opportunity to perform as a soloist and coach adult amateurs as well. During this past winter break, she was invited as a music educator of the Annual Afghanistan Winter Music Academy in Kabul which allowed her to be involved her in the music education of the students of the Afghanistan National Institute of Music and performances. Originally from France, Kim Mai moved to the US after obtaining her Baccalaureat in Science and her graduate Music Diploma at the Conservatoire National de Région de Paris where she studied with Laurent Verney and Tasso Adamopoulos. She obtained her Bachelor of Music degree in 2011 under the guidance of Hsin Yun Huang and Heidi Castleman at Juilliard. In May 2013, Kim Mai finished her Master of Music program, also at Juilliard with Steven Tenenbaum and Heidi Castleman.


AVERY WAITE (cello)
Cellist Avery Waite is an active performer, educator, blogger, and composer. In addition to being involved in a wide range of education programs, social justice initiatives, and cultural diplomacy projects, he is the artistic director of Music Feeds Us, a concert series designed to promote hunger relief and awareness. Originally from California, Avery has appeared in concert at Avery Fisher Hall, The Kennedy Center, Alice Tully Hall, MoMA, Carnegie Hall and has performed solo in Europe, Asia and North America.
Avery has been a featured performer on Sesame Street and was also recently selected to perform in concert with Itzhak Perlman at the Perlman Music Program. Avery is also an active composer and arranger. Inspired and moved by his most recent experience teaching in Afghanistan, he has done extensive arranging of traditional Afghan folk music. Selections from these arrangements were recently performed at the Spoleto Music Festival in Charleston (SC) and at The Juilliard School. Avery completed his undergraduate studies at Oberlin Conservatory in 2010 and received a Masters degree from The Juilliard School in 2012.
UP CLOSE AND PERSONAL
AT NVCM we strive to offer that extra opportunity to engage with the artists and learn more about them and their music. With that in mind, we are offering chances to get up close and personal to some of your favorite musicians.  Limited access and extra exposure!
When & Where

Noeteca
1551 Dolores Street
San Francisco, CA 94110


Tuesday, September 29, 2015 from 7:00 PM to 9:00 PM
Add to my calendar
Organizer
Noe Valley Chamber Music
ABOUT NOE VALLEY CHAMBER MUSIC
Noe Valley Chamber Music has been presenting superb chamber music in San Francisco since 1992. NVCM offers concerts of excellent quality at an affordable price, as well as opportunities for audience participation and socialization.

We offer  pre-concert talks and post concert receptions where attendees can get to know the music and performers better or just mingle with friends after concerts. 

We encourage performers to talk informally about their music from the stage, allowing members of our community to experience outstanding concert performances in a relaxed, yet authentic chamber music tradition.