Unwed Sailor w/ Special Guests TBA
About this event
The journey of Unwed Sailor began in Seattle, WA in 1998, shortly after Johnathon Ford departed critically praised bands Roadside Monument and Pedro the Lion. While working within those projects, Ford began writing instrumental music after listening to Tortoise, Pullman, and seeing bands like Physics perform live. After recruiting Dave Bazan (Pedro the Lion), Casey Wescott (Fleet Foxes), and Melissa Palladino (Danielson Famile) to play on the now classic Firecracker EP, Unwed Sailor was born. Two decades and seventeen releases later, Ford has continued to rely on the band as a device for personal exploration and emotive narration. Unwed Sailor now joins forces with Spartan Records for the release of their latest moody and cinematic journey, Truth or Consequences, a sonic examination of particular memories or moments in Johnathon Ford's life, with each song serving as a unique snapshot of an overarching narrative. Truth or Consequences is shaped around familiar musical DNA. Heavily present, driving, and stacked bass lines; wandering and evolving song structures; soaring crescendos and moody diminuendos; and, of course, a gripping sense of sonic storytelling.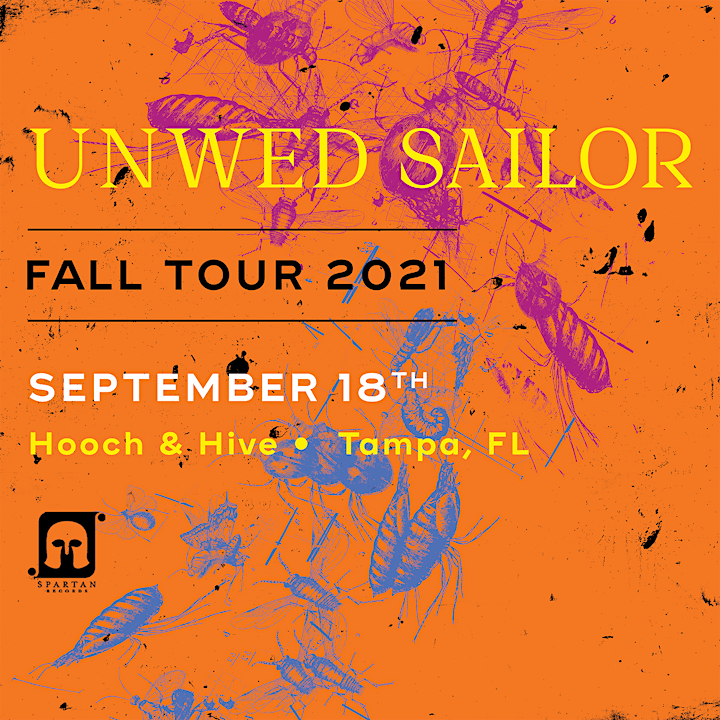 Performers
Date and time
Location
Refund policy
Organizer of UNWED SAILOR
We've been promoting ALL SORTS of MUSIC ( Alternative / Americana / Avant-Garde / Blues / Country / Dub / Electronic / Emo / Experimental / Folk / Garage / Hardcore / Hip-Hop / IDM / Indie / Jam / Jazz / Latin / Lo-Fi / Metal / New Wave / Noise / Pop / Progressive / Psychedelic / Punk / R&B / Reggae / Rock / Rockabilly / Ska / Surf / Etc ) for ALL SORTS of PEOPLE in the greater TAMPA / ST. PETERSBURG area since 1997! Eternal thanks to everyone that's contributed and/or supported!!!