Can't make it live? Register and get access to the full replay for one week! New York Adventure Club | www.AdventureClub.com
About this event
After the death of Samuel Untermyer in 1940, his grand cliffside estate and garden in Yonkers, New York went from being one of America's most beautiful green spaces to an abandoned relic ransacked of its most valuable treasures. With the help of rare archival photos and videos, it's time to explore the story of America's greatest forgotten garden throughout the past century — from its heyday as an astonishing, over-the-top estate; to its tragic ruin by vandals and neglect; to it's miraculous revival in the 2010s.
Join New York Adventure Club as we explore the rise, fall, and revival of Untermyer Gardens, the formal gardens designed for Samuel Untermyer's Greystone Estate in 1916, which became one of the most celebrated gardens in America.
Led by Stephen F. Byrns, President and Founder of the Untermyer Gardens Conservancy, which began restoring Samuel Untermyer's gardens in 2011, our unique digital showcase of this cliffside Persian "paradise" garden — through the good times and bad — will include:
The glory years of Untermyer Gardens from 1917-1940, which included special events like a dinner party for 1800 people to performances by noted poets and orchestras
An in-depth look at the garden's amazing sculptures, many of which went missing after the garden entered a period akin to the Sack of Rome when many of its treasures were vandalized mercilessly
Rare archival photographs and videos of the horticultural triumphs of Samuel Untermyer's garden during its peak
A discussion around the "Hippie period" of the garden when it was abandoned, which attracted everyone from John Lennon to the Son of Sam
The heartbreaking destruction of large portions of the garden, and its triumphant return within the last 10 years
Afterward, we'll have a Q&A with Steve — any and all questions about Untermyer Gardens are welcomed and encouraged!
Can't make it live? Don't worry, you'll have access to the full replay for one week!
See you there, virtually!
*Immediately upon registering, you will receive a separate, automated email containing the link to join this webinar
**For the best possible viewing experience, please ensure you're using the latest version of your internet browser — Google Chrome is the most compatible. Exact technical requirements and a webinar user guide will be shared in the automated confirmation email upon registration.
***A full replay of the experience will be available to all registered guests for up to a week
About Steve
Stephen F. Byrns founded the Untermyer Gardens Conservancy in 2011 and is its president. A graduate of Princeton and Columbia Universities, Byrns was a founding partner of BKSK Architects, a successful architectural firm in New York City that was established in 1985.
Byrns was appointed by Mayor Bloomberg to serve as a Landmarks Preservation Commissioner on the NYC Landmarks Preservation Commission from 2004-10. He served on the Board of Wave Hill from 2000-2010.
Byrns lived in Yonkers in the 1990's, when he discovered Untermyer Park and Gardens. He revisited it in 2010 when told that the fountains had been turned on after decades of disuse. The more he learned about Samuel Untermyer's garden, the more he was convinced that a conservancy should be established to work with the City of Yonkers to make it once again one of the greatest gardens in America.
A Board of Directors was established, and Marco Polo Stufano, the retired founding Director of Horticulture at Wave Hill, was engaged to be the Conservancy's horticultural advisor. Sufficient funds were raised to hire Timothy Tilghman to be its first horticulturist in 2011 and there is currently a staff of 5 horticulturists at the garden. Byrns started full-time work at the Conservancy in early 2016.
Recognition of the Conservancy's efforts has been swift and widespread, with significant coverage from the New York Times, Wall Street Journal, Martha Stewart Living, Elle Decor and other publications. National awards have been presented, including the Garden Club of America, Institute for Classical Architecture and Art, Foundation for Landscape Studies and the Victorian Society of America. The gardens are once again a showplace and are attracting people from near and far — case in point, it's rated the #1 tourist attraction in Westchester County, according to TripAdvisor.
Its website is www.untermyergardens.org.
Disclaimer
By attending a New York Adventure Club experience, you accept our terms of service.
Categories: Virtual, Landmarks
Organizer of 'Untermyer Gardens: Rise, Fall, and Revival of the Great Garden' Webinar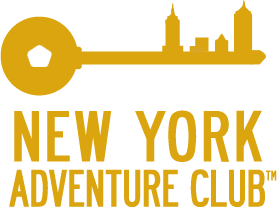 NEW YORK ADVENTURE CLUB
Unlock Your City
We give you insider access to the city's best-kept secrets. But we're so much more than a tour company.
WHO WE ARE

We are a community-driven club that curates the most unique experiences in town, with a focus on history and storytelling. We show you a city you never knew existed, and offer a community you can't live without.
You won't find our special-access tours and exclusive events anywhere else. Think after-hours tours of New York City's most celebrated spaces, themed parties in unexpected locations, and weekend excursions to incredible destinations. All of our events end with social hangouts so you can meet people who love exploring as much as you do.
THE 'CLUB' IN NEW YORK ADVENTURE CLUB

Our current community is more than 23,000 members strong and includes everyone from recent NYC transplants to lifelong residents. Whatever borough you're from (or city or country, for that matter), we'll make it easy for you to take full advantage of the unique places and great people this city has to offer.  
WHERE WE GO
To ensure a one-of-a-kind experience each and every time, we handpick events and outings specifically for the New York Adventure Club community. Recent events include:
* An after-hours tour of New York City Hall
* Special access into some of New York's most coveted private social clubs, including the Explorers Club and National Arts Club
* Petting baby kangaroos, holding sloths, and feeding leopards at Staten Island Zoo

* An NYPD Precinct tour, including a meet-and-greet with detectives and Emergency Service Unit crew members
* A tour of the Polish Consulate led by the Consul General and Vice Consul General of Poland

* A special-access tour of Brookhaven National Laboratory and its Relativistic Heavy Ion Collider (RHIC)
* A Halloween party in a historic gothic crypt, complete with a five-piece brass band
Subscribe with our newsletter to get the inside scoop on the city's most interesting events: http://eepurl.com/1cnVH
Unlock Your City with New York Adventure Club