Description
Join Untappd co-founder Greg Avola (@gregavola) as we celebrate drinking socially and the 7th Anniversary of Untappd. For those who don't know, we launched Untappd 7 years ago on October 22nd, 2010. Since then, we have grown from a handful of checkins close to 500m and we have all of you to thank!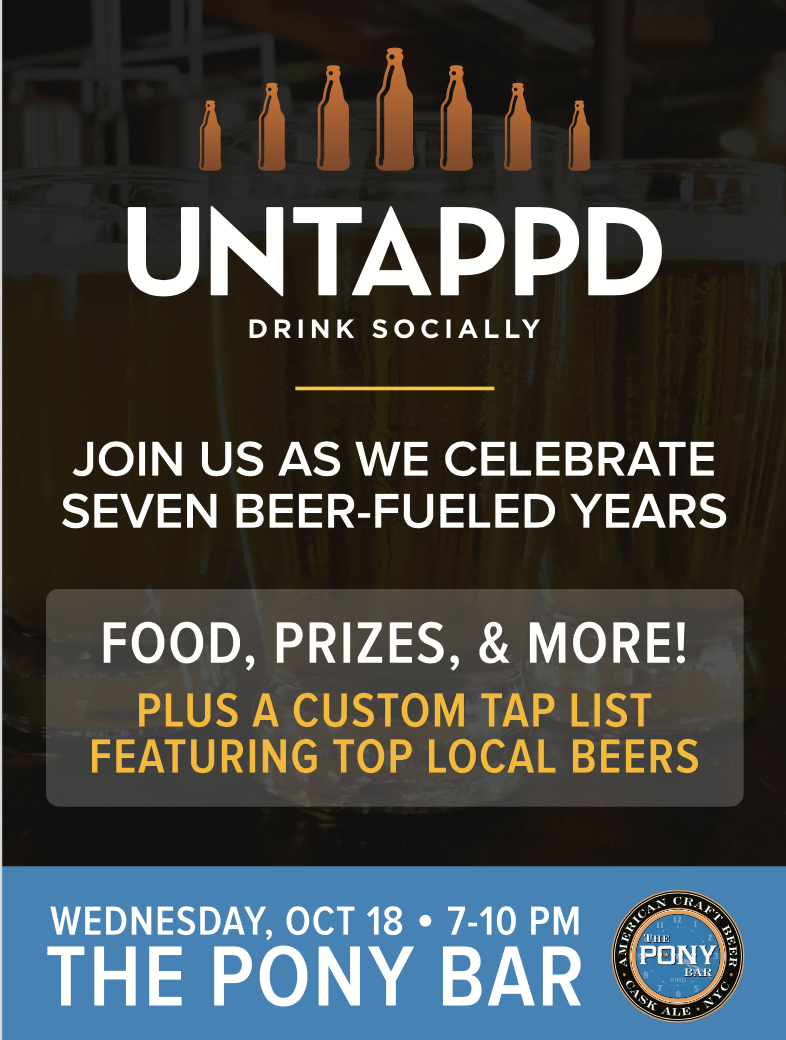 To celebrate, we will be at The Pony Bar (UES) starting at 7pm, with free stickers and a chance to win $20 gift cards to The Pony Bar! To enter, just check into any beer during event and tag your location as The Pony Bar. You'll instantly know if you WON! We also will have free food as well. What's not to love about that?
Come and hang out with other Untappd users and celebrate another great year of drinking socially! Plus, it's a great time to get your "Founders Hangout" badge on Untappd, if you don't have it yet!
If you are not in the NYC area, you can follow all the checkins here: http://untappd.com/venue/257163
This is a free event - no need to print out a ticket - just come and enjoy!