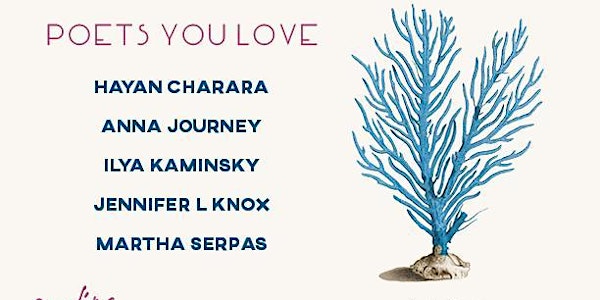 Unsung Masters Reading #5!
Listen to five poets you love read from the work of five poets you don't know about yet!
About this event
Ilya Kaminsky, Martha Serpas, Jennifer L Knox, Anna Journey, Hayan Charara all reading from the work of great but little known authors! A free e-chapbook of poems will be provided to everyone who registers for the event ... 30 seconds before the event begins. Follow along!