"Unstopped! How to Achieve Your Goals Faster!" ~ Networking Event/Seminar (NY)

Saturday, November 15, 2014 from 10:00 AM to 12:30 PM (EST)
Event Details
This event is sponsored by Cultivating Our Sisterhood International Association, Inc. (COSIA).
Unstopped
How to Achieve Your Goals
And Achieve Them Faster
Zenaida is back by popular demand. 
Often, it is not the most talented who succeed. Instead, it is the person who is passionate about and committed to their goals. Who continues to take action, perseveres… and
who is unstopped
.
The Psychology of Being Unstopped
The person who is unstopped is driven, ambitious and passionate about her goals. Being unstopped is a mindset that keeps one in action regardless of progress. Progress can be nil, small or significant. It doesn't matter, she keeps on moving. She is keenly aware that opportunities are all around her. She seeks, spots and seizes opportunities. The word "failure" has a significantly different meaning to her. Failure simply means an obstacle, a roadblock and/or setback that needs a solution. She understands that failure is inherent to achieving goals. She can't have one without the other. To her it is simply a signpost indicating that her direction has to slightly change, adjustments must be made, a new skill or an expertise must be developed.She believes that talent and ability are something that are developed, not something you are born with. And she focuses on developing the essential skills and acquiring the knowledge that will inch her closer to achieving her goals. She has the right amount of optimism, enough that she is able to think critically and strategically. She knows that if action never halts, she will succeed.   
"It doesn't matter how slowly you go, so long as you do not stop" - Confucius
The program was created from over 30 years of scientific research and has proven to be effective in motivating and keeping you in effective action. Action that keeps you moving towards your goals not away from them. The programs consist of a dynamic array of tools, here are just a few.
Commitment
In order to succeed, you have to make the distinction between what you say and think you want with what you truly desire. All achievement begins with clearly defined goals. Goals that you are passionate and committed to see through to completion. Proven strategy that will clearly clarify what your true desire and turn it into actionable plan for achieving your goals. Achieving goals requires grit. Not being crystal clear on your destination, is a formula for failure.
IF/THEN Plans
Not your typical planning process. You want to succeed faster? Of course you do. Then start making plans for all the possible obstacles and opportunities before you encounter them. Powerful tool that will have you overcome obstacles and maximize opportunities.  
Perfect Practice
Here is where the metal meets the road. What are the core skills and knowledge that are vital for you to achieve your goals? Distinguish what they are and how to perfect them. Peak performers are not born they are made. You will learn how to master what is necessary for you to perform at a level that exceed what is expected of you. Most people don't make the connection between performance and goal achievement. All achievement is the results of others giving you opportunities. You must become so good that you can't be ignored. It requires work, but it is simple than you think!
Action
action = results
The only way to succeed is to stay in action! Simple formula hard to do. The element of time is not the only factor that is preventing you from achieving your goal. To stay in action, you must rethink failure and concur rejection. Scientifically proven strategy that will have you look at "failure" as a learning opportunity and have you completely detach from what may seem like "rejection". All action is not created equal, strategic action that has you connect with key people and opportunities that bring your goal to you.
  About Zenaida Lorenzo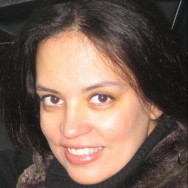 Zenaida Lorenzo was functionally illiterate until the age of 29 with only the ability to read at the 2nd grade level. And yet, while not having the ability to read or write, she was thriving in her career as a sales executive, working for a cutting edge media company in New York City, where she was outselling her literate, college educated peers by 100%.
She later went on to start her own business. Because of her tenacity and sales acumen, she generated millions in revenue. For the first time in her life she had the choice to work or not work. She decided to close down her business and pursue the answer to a burning question -- what separates successful people from those who are just mediocre?
She enrolled in Florida International University (FIU) to study psychology. While she was still only an undergraduate student, she did masters level work through secondary psychological research. She researched everything from mindset to performance to learning to happiness.
Zenaida graduated Magna Cum Laude and at the top of her class with a degree in business (I/O) psychology.
Upon graduation she moved back to New York City. She knew she could best do this by writing about her research findings and working with organizations that change lives. She volunteered in the Practices Department at Catalyst, a nonprofit organization that advocates women leadership through pioneer research to discover what creates successful women leaders.
After her stint at Catalyst, she authored the ebook, Women Leadership 2.0: Forty Powerful Insights, Steps and Strategies. She also wrote the book From Fantasy to Action: The Science of Achieving Your Goal, due out soon. She is currently writing her forthcoming book, Grit: The Science of Being Unstoppable. She is a blogger for the Huffington Post and also has her own website, www.zenaidalorenzo.com.
COSIA 2014 THEME: "CULTIVATING NEXT LEVEL WOMEN"
Next Level Women is used to describe women who actively enrich their lives both personally and professionally in areas including, but not limited to, health, finance, organization, relationships, creativity, and spirituality. These women are able to grow or reach the next level in these areas of life by continued education, assessment, an/or accountability through the use of networking and development programs offered by COSIA and other supporters alike.
Location
Midtown Education Center (MDTN)
20 West 44th Street, Room A (between 5th and 6th Avenues)
New York, New York 10036
Tel. 718.817.8747
FAQs
What is included with your free registration?
As part of our commitment to women's personal and professional development, we have created a seminar series designed especially for women. To learn more, e-mail roselyn@cosia.net.
Free access to the session activities; and
Refreshments for all of our guests;
Are there ID requirements or an age limit to enter the event?
This event is open to all women age 18 and older.

What are my transport/parking options getting to the event?
The Midtown Education Center is accessible via public transportation. Get specific MTA transportation information by visiting the link below.
http://tripplanner.mta.info/MyTrip/ui_web/customplanner/tripplanner.aspx
There is no free parking at this location.

Where can I contact the organizer with any questions?
For more information, contact Roselyn at roselyn@cosia.net or call (877) 947-3007.

What is the registration policy?
Spaces are limited, so all guests must register and print out their registration tickets to access this free event.

Is there anything else I should know?
By registering for this event, you agree to indemnify and hold harmless Cultivating Our Sisterhood International Association, Inc. d.b.a. COSIA, its officers, employees and agents for any and all injury, loss, cost, or expense arising out of your participation in COSIA events activities or travel to and from such activities, or otherwise resulting from your use of event facilities. COSIA assumes no responsibility for any loss, damage, or theft of any personal property brought onto the premises by any COSIA event guests, volunteers, and/or participants . By submitting your registration, you also acknowledge that you have received, read, understand, and agree to abide by the terms and conditions posted on the COSIA Web site at https://www.cultivatingoursisterhood.net/terms_conditions, COSIA membership guidelines, and the notice of photography, audio, and video recording.
When & Where

New York Botanical Garden, Midtown Education Center
20 West 44th Street, 3rd Floor
New York, NY 10036


Saturday, November 15, 2014 from 10:00 AM to 12:30 PM (EST)
Add to my calendar
Organizer
Cultivating Our Sisterhood International Association, Inc. (COSIA)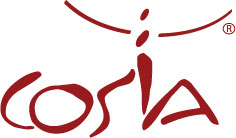 COSIA is a 501(c)(3) nonprofit organization that connects women from diverse backgrounds, encourages their dreams, and inspires philanthropy.

At COSIA, we believe that: we can develop supportive networks for women that are not limited by age, ethnicity, sexual orientation, religion, and/or any other category of separation; we can utilize our networks as resources to produce affordable events and programs that promote team-building and the development, critical review, and active pursuit of personal and professional life goals and objectives; and we can support through fundraising and volunteer activities socially conscious initiatives and programs that benefit women and youth from underserved communities.
"Unstopped! How to Achieve Your Goals Faster!" ~ Networking Event/Seminar (NY)