Description
#UnstoppableLATINAS Leadership Summit from New York City is the first series of a provocative thought leadership forum with some of the most energizing and brilliant Latinas in technology and media of the decade. Significant strategic partners and brands are involved and focused on action plans to empower women with live activations from the Summit. Plus we are certain that you will love event swag and beautiful GIVEAWAYS!!!!
We are proud to launch the Summit in partnership with 100 Hispanic Women National a non-profit organization based in New York that empowers women through education with CUNY University Scholarship opportunities.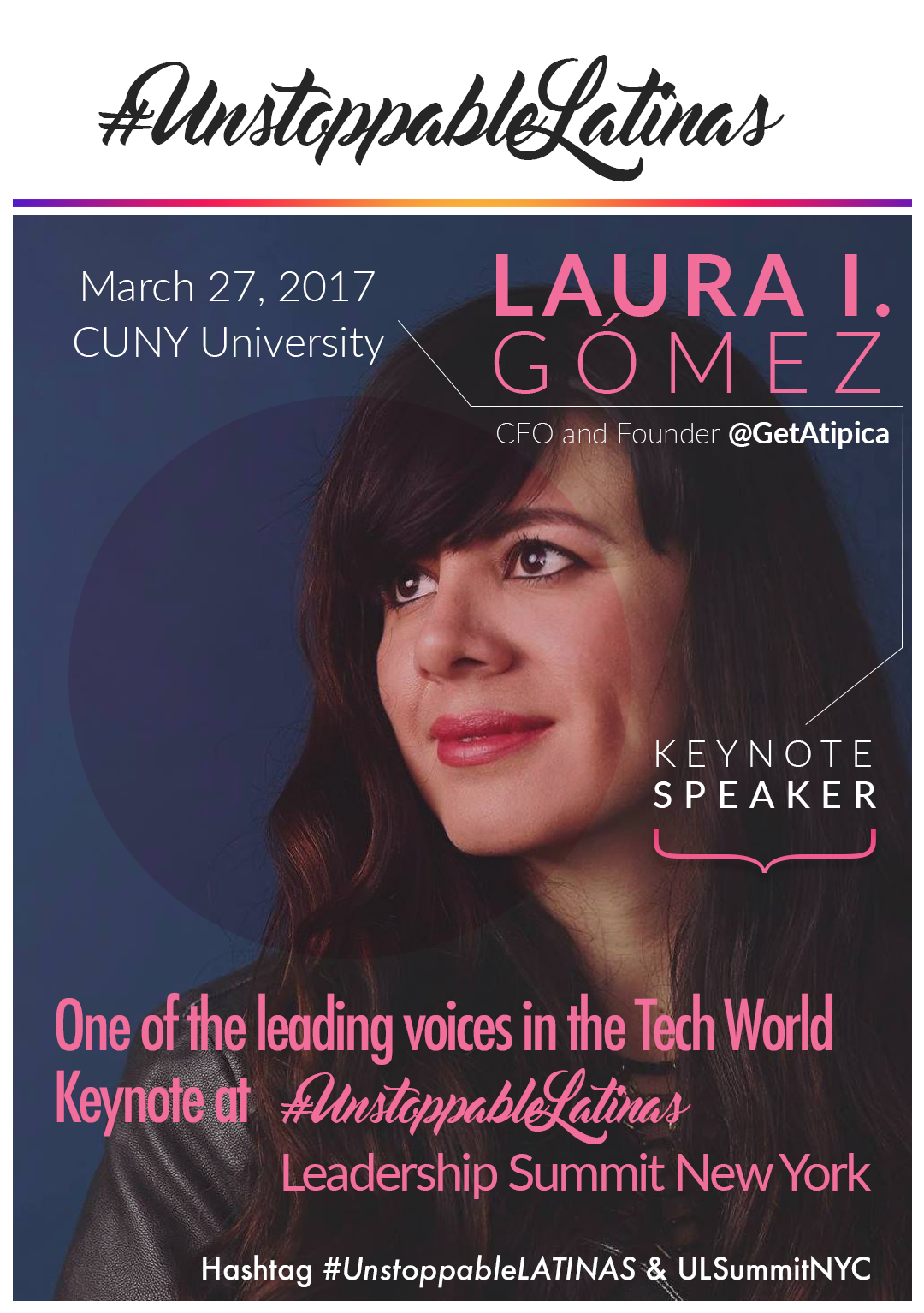 Space at The William and Anita Newman Vertical Campus Conference Center, Baruch College is limited, please RESERVE yours now. We have allocated a limited amount of FREE tickets for full-time students. Please register asap to save your space. Check in every Tuesday as we reveal exciting news about a captivating agenda, social media live video coverage, keynote speaker, orators, award recognitions, media partners and influencer platforms.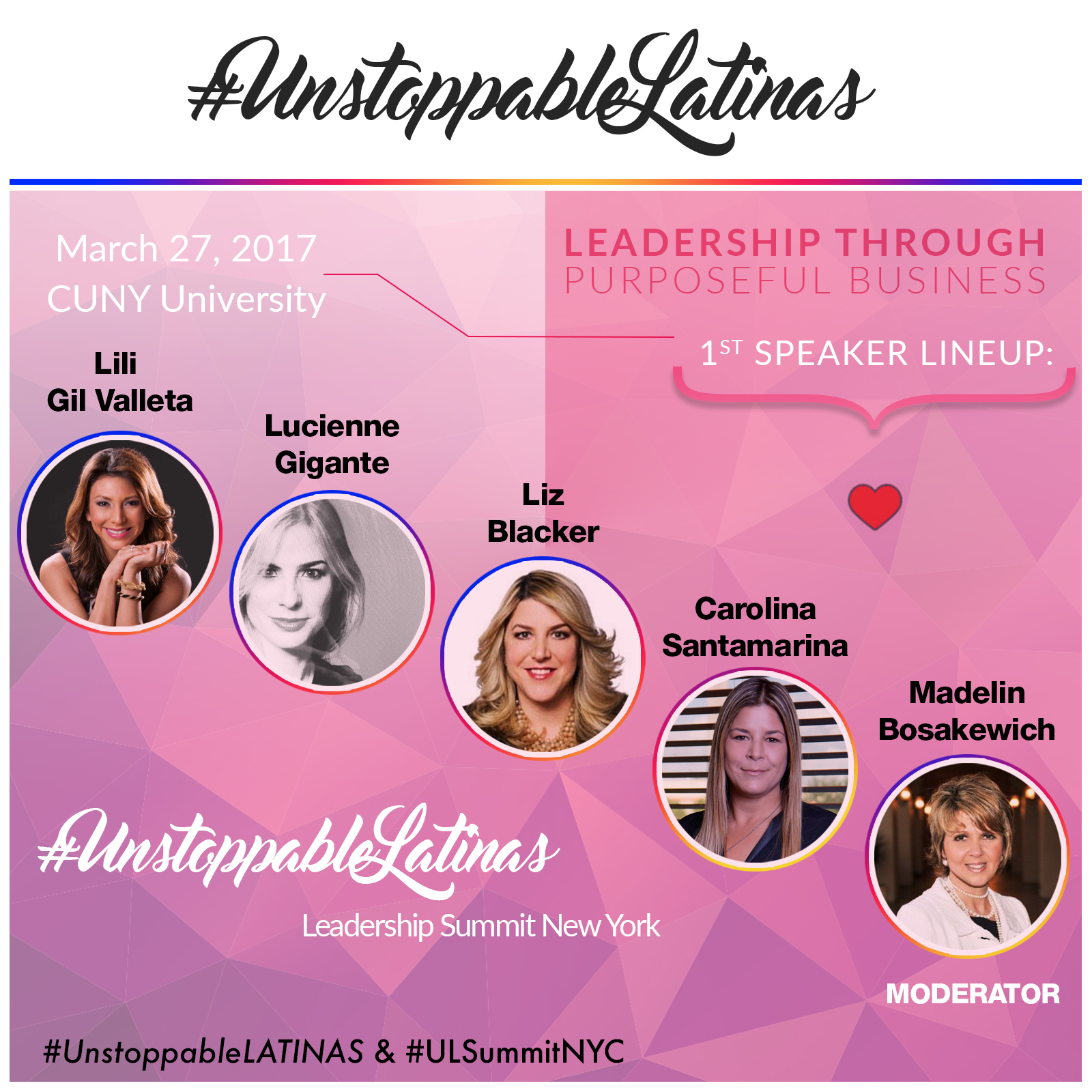 We look forward with thankfulness to your contribution to: #UnstoppableLATINAS Leadership Summit NYC !!!
Please visit unstoppablelatinas.com for Keynote, Speakers, Agenda, Media Partners, Influencer Platforms and Brands participating.
JOIN the conversation online using hashtags: #UnstoppableLATINAS