Description
Successful entrepreneurs who are also moms can face an initial struggle when their businesses are transforming from simple ideas to profit-generating new ventures. As a "tech startup mom," you tackle the everyday duties of motherhood, while having to deal with the engrossing tasks of nurturing yet another being, an entity as demanding in its infancy as a newborn.
Whether we have spouses and partners or are going at it single, completing our daily to-do lists while maintaining a modicum of sanity is challenging most days. On others it's nearly impossible. And on those days it can be hard not feeling like you have completely failed at meeting the needs of one or both of your babies.
With startup-moms at the helms of Operations, Strategy, Sales and Marketing, YouNoodle knows all too well the challenges of juggling both motherhood and startup life. That's why we're bringing together a community of moms to talk about their experiences navigating motherhood through dual careers, early stage startups and larger organizations.
Join us for an intimate panel discussion where we explore the ups and the downs of startup life and share stories and insights.
PS - If you think a tech start-up is no place for someone like you, come join us and change your mind.
We have these five moms sharing with us how they keep it real:
Amy Henderson, CEO and Co-Founder of Tend Lab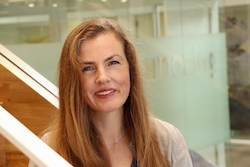 Amy is the CEO and Co-Founder of Tend Lab, a venture working to unlock the power and potential of parenthood in the workplace. Grounded in research from a variety of disciplines--including neuroscience, game theory, management studies, evolutionary biology, and more--Tend Lab helps companies create environments where their parents can not only survive, but thrive. Tend Lab was founded on the belief that the companies who succeed in the 21st century will be the ones who encourage and foster the development of skills acquired in parenting.
Shadiah Sigala, Co-Founder and Head of People at Honeybook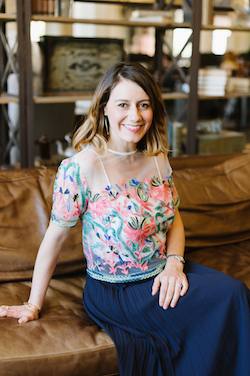 Shadiah Sigala cofounded HoneyBook in 2013 and is the driving force behind building and nurturing a fiercely loyal customer base. Her passion is for people: creating an incredible company for the HoneyBook team, as well as making every single customer happy. Shadiah and her cofounders understood the needs of entrepreneurs because they were creative entrepreneurs themselves. This led to the creation of HoneyBook, born from needs the founders faced every day, to give creative entrepreneurs a simpler way to do business with clients and each other. Before HoneyBook, Shadiah's entrepreneurial spirit propelled her from being a first-generation Mexican immigrant to Harvard University, where she received her Master's degree from the John F. Kennedy School of Government.
Prabha Bashyam, Founder of Cikana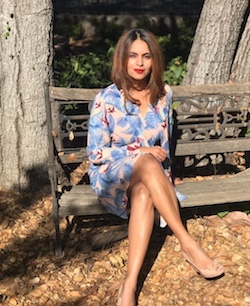 Founder and designer of Cikana and Artist at High-On-Hue, Prabha can speak Technology and Fashion with the same ease. She's an Engineer by profession and an Artist-Designer by passion. Her engineering experience inspired her to build a globally relatable brand in Cikana that's aesthetically appealing and functional at the same time. Cikana's colorful inspirations come from her travels and everyday sightings, people and her curiosity to learn about different cultures.
Prabha is on the Board of WeEducate.Foundation. Her philanthropic efforts have included teaching art to underprivileged children in India, donating proceeds from her art exhibitions to schools in India and flood relief efforts. Her spare moments are almost always spent collecting memories with two adorable little boys, husband, and friends seeking some sort of adventure or travel.
Claire Tomkins, Co-Founder & CEO of Future Family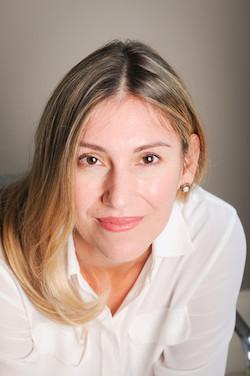 Claire is Founder and CEO of Future Family, a startup helping modern women and couples navigate their fertility journey. Previously, Claire was Director of Product Marketing at SolarCity (now TESLA), where she helped build one of the largest consumer finance businesses in the industry. She holds a PhD from Stanford University and has been recognized as a National Science Foundation Fellow and a Kauffman Fellow. Claire is passionate about women's health and fertility based on her personal journey.
Shilpa Prasad, Chief Disruptor, YouNoodle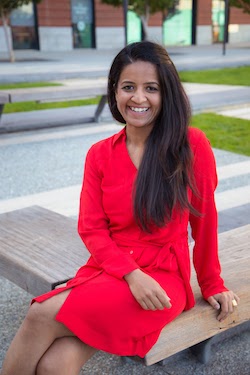 An entrepreneur by nature, Shilpa brings her passion for making change to her work at YouNoodle everyday. With experience having run her own design studio, Shilpa offers creative energy and leadership to the company, where she oversees all things related to Partner and Relationship Management, Sales and Marketing. Over the past two years, Shilpa has managed key relationships with industry leaders such as Cisco, PwC, Salesforce, Booking.com and major institutions such as the World Bank, executing large-scale innovation programs and building meaningful partnerships that support the future growth of the company.
Shilpa led the efforts with the World Bank to create WeMENA, a business plan competition for female entrepreneurs throughout the Middle East and North Africa with solutions to build resilient cities. In addition to her work supporting female entrepreneurs through WeMENA, Shilpa has been an advocate for women as a part of campaigns such as Dark is Beautiful and serving as a mentor for aspiring female entrepreneurs.