Sales Have Ended
Registrations are closed
Ticket sales for RESILIENT LIVE are now closed. A very limited number of tickets may be available for purchase on the day of the event at the venue conference center.
Sales Have Ended
Registrations are closed
Ticket sales for RESILIENT LIVE are now closed. A very limited number of tickets may be available for purchase on the day of the event at the venue conference center.
An event unlike any you've ever attended. ONE WEEKEND WILL CHANGE YOUR LIFE!
About this event
POSTPONEMENT NOTICE:
UNSTOPPABLE LIVE has been moved to March 19th and 20th 2021 due to the event closing recommendations by the CDC. All tickets previously purchased will be honored for this event!
UNSTOPPABLE LIVE is an unforgettable experiential event for women who want to go deeper, to master their mindset. To rip off the mask and break free from the SHACKLES OF SHAME, to RECLAIM their self-worth, to go from CAGED TO CHARGED. We're talking BREAKTHROUGH!
This ain't no Fluff n' Buff because the truth is that no one has time for that.
We tackle REAL issues that REAL women struggle with (shame, anger, frustration, insecurities, guilt, imposter syndrome, exhaustion, brokenness, betrayal and fear) and deliver proven techniques to BREAK FREE, live BOLDLY and UNAPOLOGETICALLY.
This event is an INVESTMENT in your future and for future generations. We're all about FLIPPING THE SCRIPT, CYCLE BREAKING, becoming DISRUPTIVELY COURAGEOUS, and stepping into who you're designed to be.
This isn't your momma's or sister's women's conference. This isn't about a handful of extraordinary women just inspiring, talking and sharing their stories. THIS ISN'T ENTERTAINMENT. You can go online and get entertainment. This is going ALL IN and CHOOSING TO LEAD AN EPIC LIFE and it starts here.
No more self-abandoning/sacrificing, no more not knowing your worth.
NO MORE LIMITING!
This is an INVITATION to find yourself. Own yourself. We're talking at the REAL and RAW level.
You'll get to step into an EXPERIENCE and participate in exercises that are backed by neuroscience which RETRAIN/REWIRE your brain so you can become UNSTOPPABLE.
It's about mastering your mindset, reconnect or discover for the very first time your value. (and, who doesn't need a girls' getaway weekend!)
Our speakers are renowned dynamic and engaging experts in their field who travel the world to share their superpowers to help others turn LOSS into LEVERAGE and PAIN into PURPOSE and help women become UNAPOLOGETIC and UNSTOPPABLE.
THIS IS A LIVE EVENT FOR WOMEN BY WOMEN WHO GET IT.
WHO IS THIS FOR?
🔑 Women ages 21-65 who want to get UNSTUCK and become UNSTOPPABLE
🔑 Women who are ready to drop the F* bomb (FEAR) from their vocab and start taking some serious action
🔑 Women who are ready to step into their power
🔑 Women who don't want to find themselves in the same boat years from now
🔑 Women who want to grow strong emotionally secure kids and be CYCLE BREAKERS
🔑 Women who want to learn how to protect future relationships
🔑 Women who are courageous enough to pull back the curtain and unravel the lies
🔑 Women who want to learn how to play a different game...and win
🔑 Women who want true transformation and are willing to make radical change
🔑 Women who are ready to rebuild, reinvent and reemerge!
EMCEE & ENTERTAINMENT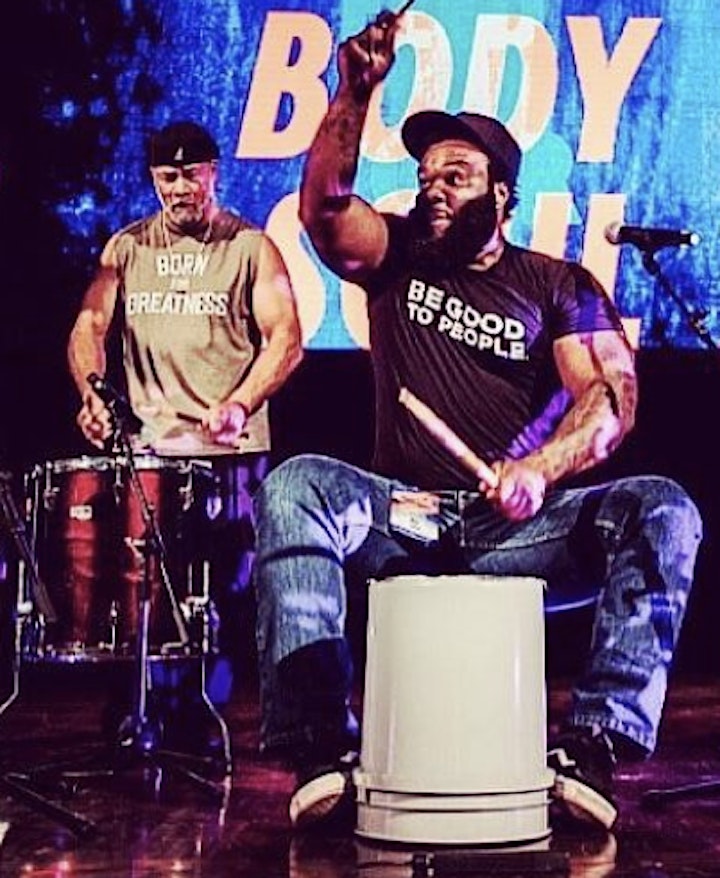 ELEC SIMON
Inspirational. Motivational. Transformational! That's what participants say about Elec Simon's musically interactive production.
In schools, Elec takes students past his story of personal tragedy due to bullying and onto an emotional musical ride with a full band, inspiring them to respect themselves and others.
In the workplace, Elec's drumsticks smash down barriers through team-building and lessons from his journey from obstacles and self-doubt to confidence and success.
In prisons, Elec shares his story and guides inmates to express themselves through music, while drumming positivity and respect into the environment.
Elec performs with the Cleveland Cavaliers Entertainment Team, tours with the world-famous Pieces of a Dream jazz ensemble, and is a ten-year veteran of wowing audiences in the critically acclaimed off-Broadway show Stomp.
Elec's words touch your heart as his music touches your soul in this program for everyone about believing in yourself, cultivating respect, working together, reaching your dreams, and living your best life. Elec Simon
Elec was one of the 2019 recipients of the Ten Outstanding Young American awards.
THE UNSTOPPABLE SPEAKERS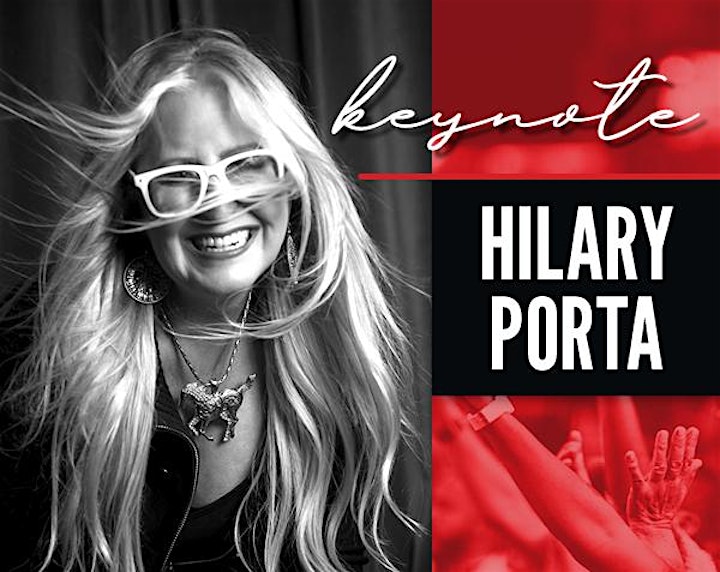 HILARY PORTA
A shame slayer, life-warrior, generational shifter, soul-ignitor, expander.
I believe we can live better lives than the ones we've settled for, break out of the boxes others have put us in, and push through the limiting beliefs of our own minds.
I believe because I've done it.
I emerged from a high-conflict and costly divorce and turned my loss into leverage. I ripped off the shirt of shame, activated my potential, and rebuilt my life. Through trial and triumph, I went from wrecked to redeemed.
I'm thankful I was broken; through the pain I learned the power of resilience, and discovered my passion for creating resilience in others.
After I rebuilt myself, I discovered a passion for using my story to bring perspective, healing, and freedom to those who are damaged from their past and stuck in stagnant mindsets.
We are all learning how to be brave and vulnerable despite the wounds that have made us.
We are all just becoming.
And none of us have to live broken or be limited to the blueprint we once used to build our life.
Let's scrap it. Lets rebuild, reinvent, and reemerge.
Known as The Life Architect, Chief Shame Slayer, human behavior hacker, business strategist and Metaphysical Anatomy + Advanced PSYCH-K® Practitioner, Hilary is an international speaker (recently shared the stage with Dr. Deepak Chopra) and a contributor to 15+ national publications including Forbes, Medium, Thrive Global, Elephant Journal, PsychAlive, Conscious Magazine to name a few.
Hilary's clients range from professional motorsports teams (Ferrari, Lamborghini, Mercedes) the NFL, NBA, elite force of several military branches, as well as startups to Fortune 500 companies and celebrities to teens struggling with anxiety.
Hilary is hell-bent and fiercely committed to helping others release the past, shatter the mental limits and awaken the soul to become UNSTOPPABLE. She is principal owner of H Porta Coaching, a leading edge transformation company and founder of R3 International, Inc. with offices in Charlotte and the UK.

MEGAN DRISCOLL
Megan Driscoll is the Founder and former CEO of PharmaLogics Recruiting. PharmaLogics, established in 2003, is a global life science recruiting company with over 35M in revenue and a staff of over 250 employees.
Megan led PharmaLogics to several notable achievements, including recognition as a Boston Business Journal Best Place to Work and Fastest Growing Private Company, a Boston Globe Top Work Place, an Inc. Magazine Best Work Place, a Staffing Industry Analyst Fastest Growing Staffing Firm, and a six-time Inc. 5000 Fastest Growing Private Company in America.
Megan was also named the 2018 Boston Chamber of Commerce Small Business CEO of the Year. Megan stepped down as CEO in January of 2020 to pursue her passion for writing, coaching, and advocacy.
KRISTINA MILLER
Kristina is a 34-year old serial entrepreneur and Massachusetts native who saw a need for a fresh new networking group in town and founded Boston Business Women which now has over 25,000 active members.
Kristina's is also the CEO & Founder of Moroccan Magic | Clean Beauty. After only 3 years in business, Moroccan Magic lip balms are available in over 30 plus retailers. Target, CVS, Walgreens, Wegman's, Stop & Shop, Bed, Beth & Beyond, Whole Foods to name a few. Everyone from The Today Show to the cofounder of Apple, Steve Wozniak to Oprah Winfrey's make-up artist, calls it, "the best new drugstore lip balm."
Kristina is also founder of Busy Girl Boston, ZOOS Greek Tea, a published author, Huffington Post blogger, and an active mentor and volunteer to young women interested in entrepreneurship. She and her brands have been featured in USA Today, Forbes, The Boston Globe, and many other high-profile publications.
CANDY O'TERRY
There are only a few women in Boston whose voices are as recognizable as Candy O's. The 2015 Massachusetts Broadcaster of the Year spent 25 years on Magic 106.7 where she created the Exceptional Women Show and spent her days connecting with listeners in an authentic, memorable way. A lifelong singer, Candy's full- length CD Dream Come True includes songs heard around the world. She's also no stranger to TV having served as the center judge for seven seasons on the Emmy Award winning TV talent show Community Auditions.
The Founder of My Dove Productions, Candy is a thoughtful content creator whose lens is focused on inspiration and empowerment. She is the host of the weekly podcast series The Story Behind Her Success, 16 Life Lessons, an inspiring collection of photos and mantras for women of all ages and Candy Dish: bite sized pieces of wisdom. The Co-Founder of Boston Women in Media & Entertainment, Candy is the recipient of 48 local and national awards for excellence in women's programming including a record breaking 23 Gracie Allen Awards from the Alliance for Women in Media. Her YouTube series Candy's Land is a vibrant musical experience designed for home schooled children and stressed out parents during the corona virus quarantine.
Born in New York City and raised in Connecticut, Candy came to Boston as a 1 meter diving champion for Boston College. A highly sought after public speaker, master interviewer and broadcast talent, Candy has never met a microphone she didn't love! A Communications Coach and Certified Protocol Consultant for Brunner Communications, her specialty is helping adults "learn how to be heard" in any setting. She shares her advanced skillset in the new podcast series The Speaker Coach.
A true believer in the power of passing along wisdom and the hard lessons we all learn throughout our lives, Candy's mission is to spread inspiring stories around the world.
CASSANDRA SHUCK
Cassandra's always been good at "the hustle."
From a young age, Cassandra cultivated the belief that she had to be self-sufficient to succeed. This helped her escape from a turbulent upbringing in a household stricken with abuse.
Cassandra's entrepreneurial endeavors taught her first hand how trauma can manifest in different ways; self-sabotaging, doubting your intuition, white-knuckle control and even, perfectionism.
Despite these challenges, she was able to create and grow multiple successful businesses including Tola Marketing + Creative and Milkin' Cookie, from the ground up.
She's discovered what it truly takes to leverage trauma and define a new level of income, impact, and fulfillment.
Through her experience helping women in some of the most meaningful times of their lives, as a birth doula, she realized the power of women working together.
In her current role as a business growth and profitability expert, Cassandra helps female entrepreneurs unlock their highest potential. She approaches each client and project with a fresh perspective, innovation, and curiosity.
For more information about Cassandra's story, programs, and podcast, or to book Cassandra for a speaking engagement, connect with her at CassandraShuck.com
VONDA SIMMONS
Vonda Simmons, podcast host of "CottonCandy and Conversation" will be joining us live at the event interviewing attendees and sharing with the world what UnstoppableLive is all about! Vonda is the CEO of SuperShero Coaching based out of Charlotte, North Carolina brings High Energy, Motivating Impact with a little twist of Humor. Participants love when she hits the stage to get the crowd hype and full of Excitement!
JACY DAWN VALERAS
The Founder & CEO of Platinum Circle Media got her start as a country singer. Born and raised in a little town outside of Boston, Jacy was writing songs and singing at local events at only 13. When she was 16, she sang for President Bill Clinton. By the time Jacy was 19, she was opening for country music legends like Reba and Willie and performing at iconic venues like Madison Square Garden, the Bluebird Café and the Texas Troubadour Theatre.
When vocal issues caused her to press pause on her singing career, Jacy knew she had to turn the page and start a new chapter. In 2012, she combined her talent and experience as a performer with her love of social media marketing, graphic design and content creation to launch Platinum Circle Media. For the last 8 years, she has expanded her client base of country music superstars and record labels to include Fortune 500 companies, innovators and entrepreneurs from every industry who come to her for what comes naturally: the ability to create star power.
Widely known as THE woman in new media who returns calls, meets deadlines, believes in the power relationships and gets the job done, Jacy checks all the boxes. When it comes to content creation, digital marketing, increasing online visibility, managing multi-pronged on line campaigns, meeting short and long term goals, and being a team player, Jacy Dawn Valeras is in a league of her own.
As the creator and host of the YouTube series Music City Mentor, Jacy has been able to pass along what she knows to young artists who are thinking about packing their bags, heading to Nashville and launching their dreams. Her channel has become a unique platform devoted to mentorship with over 200 thousand views and counting. With dozens of album credits and 30 of her songs recorded by artists and played worldwide, Jacy's mantra still rings true: music is my lifeline.
JAYME WASHINGTON
Jayme is a wife, mom, daughter, sibling, friend, breast cancer survivor, entrepreneur, and CEO of WashTone Media. She finds passion in helping brands stand out in the crowd using SEO, social media, and web design strategies.
As the top African American Female Social Media Influencer in the US, she has worked with several high-end clients such as Apple, Home Depot, Merrill Lynch, PayPal, Chick-Fil-A, and United Airlines. Known as a Digital Architect, she is also a nationally recognized digital consultant in SEO, content marketing, and digital marketing. Additionally, she was honored in 2018 as an Ellie Fund Honoree and Recipient and a 2018 Boston Business Journal 40 under 40 finalist, and Boston Chamber of Commerce Top 10 Young Leaders of Boston Finalist.
Her strategies help business owners and corporations utilize the online space and social media for brand awareness, company growth, and client loyalty. Her focus is to assist businesses with organic growth, increased exposure, and more revenue.
She attributes her greatest accomplishments by far to be her family. She is grateful to have married her college sweetheart, Brian Washington, and she is incredibly proud to be a mom. She is also a breast cancer survivor and knows if she can tackle that, she can tackle anything that comes her way.
EVENT SCHEDULE
Friday, March 19th - Registration 5:30 - 7:00 Kickoff @ 7:00pm
No better way to get the weekend kick-started! Join us for an UNSTOPPABLE evening of connectivity, making new friends and getting hyped for the breakthroughs and transformation the following day! Entertainment with Elec Simon, Candy O'Terry & Jacy Dawn Valeras....and a BONFIRE on the beach!
Saturday, March 20th - Morning & Afternoon - Unstoppable LIVE 9:00am-5:00pm
Saturday - VIP Experience - 6:30pm
TICKET PACKAGES
Early Bird Special – $197 (valued at over $500)
General Admission – $297 (valued at over $500)
VIP Early Bird – $597 (valued at over $1600)
VIP General Admission – $697 (valued at over $2800)
Includes Kickoff, Entertainment & Bonfire on the Beach, Friday evening
VIP Level Seating (Best in the House)
VIP Dinner with Hilary Porta & Speakers Saturday Evening (Valued at $99)
Access to Special VIP area – Snacks & Beverages
Lunch on Saturday in the VIP Lounge (Valued at $25)
VIP Swag Bag (Valued at $50)
PSYCH-K® Session (Valued at $888)
Power Hour of Mindset Coaching (Valued at $888)
Power Hour of Business Coaching (Valued at $888)
(A la Carte) Lifestyle Photoshoot with Taylor Jenson $500 (Valued at $1500).
*As a special offering, we've arranged an opportunity for VIP's to be professionally photographed by Taylor Jenson , who personally travels with Lewis Howes, Maisie Williams, Lil Jon, Peyton Manning, Trevor Noah, Aubrey Marcus, Jesse Itzler, Dean Graziosi, Leann Rimes, Trevor Hall, also Ferrari, RedBull, Clif Bar and other famous celebs!!!! THIS IS A CHANCE OF A LIFETIME.
For those who aren't in the know, Taylor is an International photographer who works with 7-figure+ entrepreneurs expand their brands through photo and video content.
Fair Warning: These VIP tickets are VERY limited and SELL OUT quickly so get yours now before it's too late!
SEATING IS LIMITED, so grab your ticket while they last and join the thousands of women who have already experienced BREAKTHROUGHS and stepped into BADASSERY.
VENDORS/EXHIBITORS
If you are interested in becoming a vendor at UNSTOPPABLE LIVE, please email r3intl.events@gmail.com.
YOU COULD BE ON THIS LIST:
Better Business Bureau
Parker Gray
SPONSOR US
If you are interested in becoming an official Sponsor of UNSTOPPABLE LIVE, please email r3intl.events@gmail.com. Help bring this event to life and support all these female leaders by providing a complimentary service, or a donation! Email r3intl.events@gmail.com for information regarding sponsorship levels and what you get in return for sponsoring this AWESOME event.
YOU COULD BE ON THIS LIST:
VOLUNTEERS
If you are interested in volunteering for UNSTOPPABLE LIVE, please email r3intl.events@gmail.com. By joining us as a volunteer, you will be partnering with us in providing the best possible event experience for those who attend.
REFUND POLICY
Tickets for this event are NON-refundable. You may change the registered attendee name on purchased tickets at no additional charge but we cannot offer refunds for this event regardless of circumstances. If, however, this event is cancelled for any reason you will be entitled to 100% of your money back.
VENUE
We're excited to announce that as an added bonus, we've negotiated special rates for the Sea Crest Beach Hotel in Falmouth at a courtesy rate of $209 per night. This negotiated rate is for their newly renovated signature rooms and includes the $30/night resort fee. Rooms book up quickly, so if you are interested in reserving a room, you are urged to do so as soon as possible.
You can reserve rooms online or contact the Sea Crest Beach Hotel directly by calling (508) 356-2185. Use this code to get our group rates:10Q7HW
(Again, this is a PERFECT girls' getaway weekend…on the BEACH!)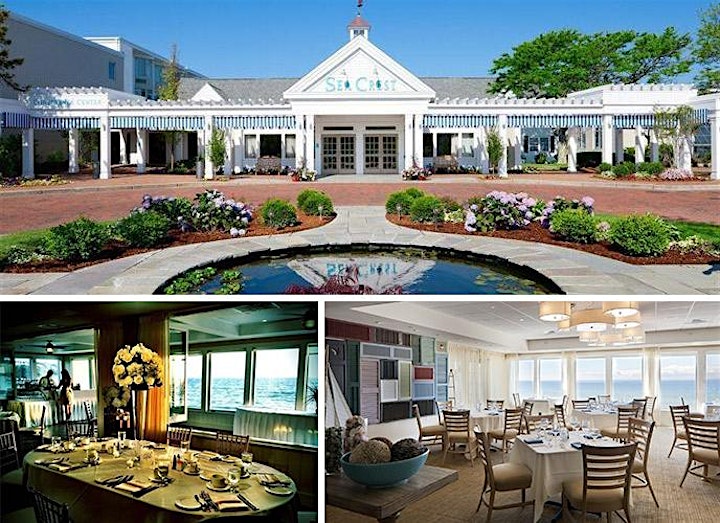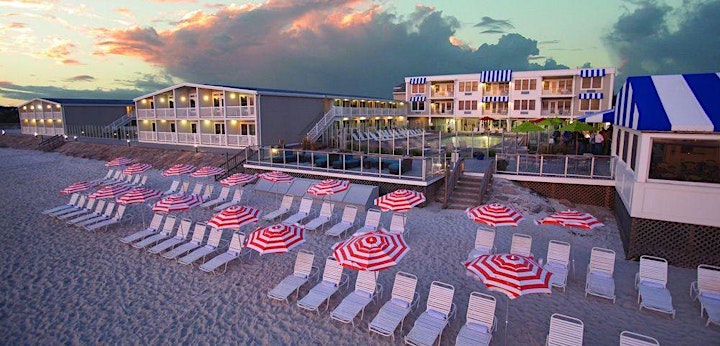 R3 is a place where substance and sisterhood meet.
It's a movement.
A tribe.
A global community of UNSTOPPABLE women.
Join Hilary and a tribe of UNSTOPPABLE women who are building a GLOBAL MOVEMENT. Your soul will leave nourished, empowered, and FREE!