Sales Have Ended
Ticket sales have ended
Unstoppable Growth Conference: February 2020 is SOLD OUT. For more upcoming events, visit www.unstoppablegc.com
Sales Have Ended
Ticket sales have ended
Unstoppable Growth Conference: February 2020 is SOLD OUT. For more upcoming events, visit www.unstoppablegc.com
Description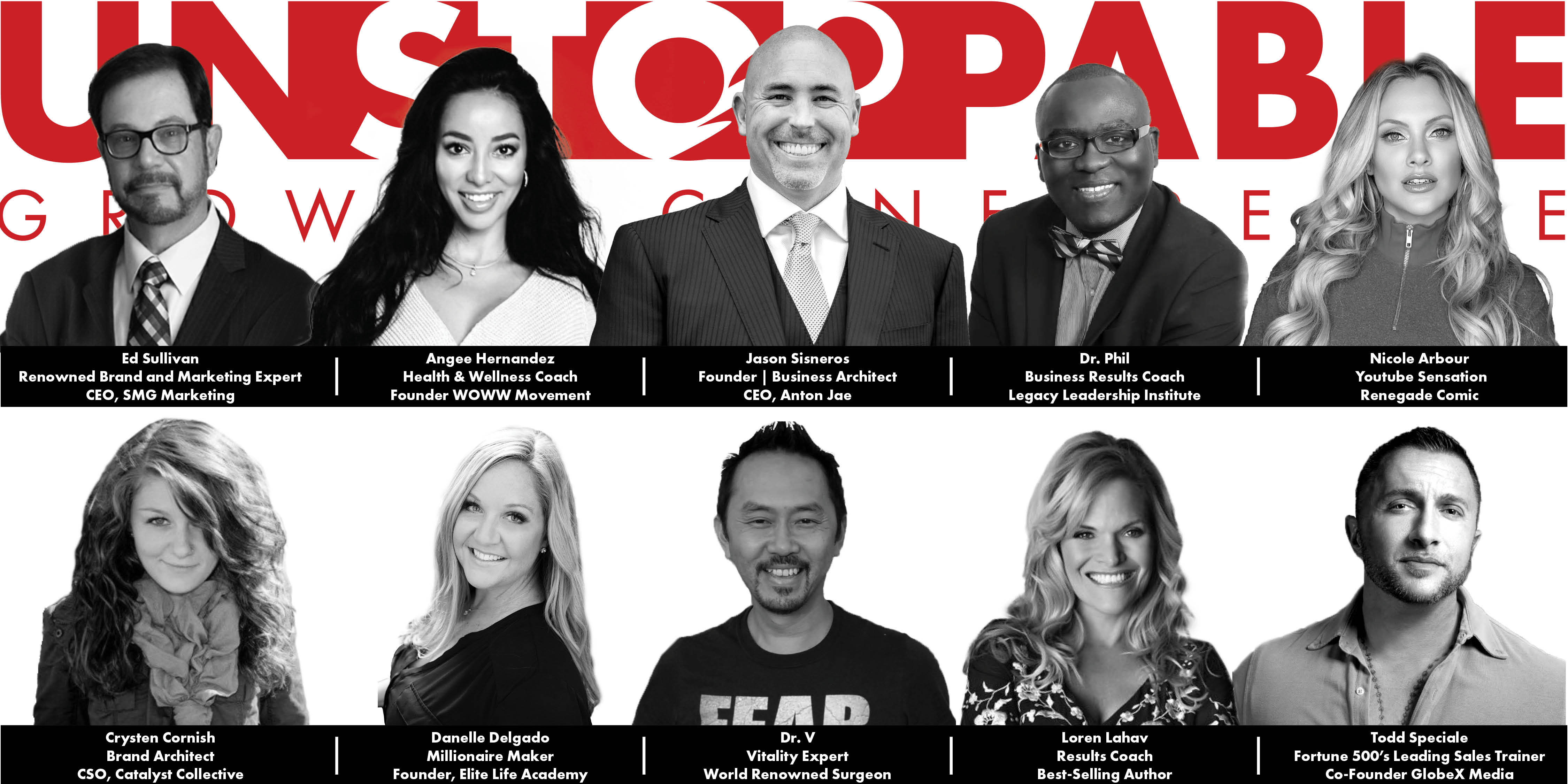 UNSTOPPABLE GROWTH CONFERENCE is a 3-day business growth conference for Entrepreneurs and Small Business Owners
ABOUT THIS EVENT:
Work, eat, sleep, repeat.
Work, eat, sleep, repeat.
This cycle sounds all too familiar, doesn't it? Even the monotony of reading those words should send a chill down your spine. You want more for yourself than the cycle of conformity. You have a vision, a passion that you're ready to pursue at any cost. You're ready to break the mold and do something - BE something - REAL, even if you have to walk alone. But the longer you walk, the more taxing and lonely the journey becomes. Suddenly, you feel the weight of the choice you've made: to pursue your calling at the risk of being misunderstood. You get the feeling there are others like you, brave enough to break away and carve their own path, but you don't know where to find them. At times, you even begin to wonder if stepping away from the pack to follow your dream really WAS the right choice…
Spoiler alert: it was. How do we know? Because we did the same damn thing.
At Unstoppable, we know all too well how difficult it is to throw up the middle finger and follow your own path - and in an economy where 95% of businesses fail… the stakes couldn't be any higher. The good news is this: we've already carved our own pathway to success, and we're committed to sharing our secrets to ensure you get there, too. With this end in mind, we've created not just a collection of experiences, but an entire community, to support you on your trek to victory. With Unstoppable, you'll always receive fresh, cutting edge content in an exciting and empowering environment… but it doesn't stop there. After attending one of our events, we'll continue to provide you with tools, resources, and access to a tribe of like-minded misfits that will equip you to see your dreams realized.
The truth us, we see your potential and love you as you are… but we believe in you too much to leave you there because friends don't let other friends' businesses fail. That's why we're dedicated to helping you find your passion, clarify your purpose, and optimize your potential. With Unstoppable, you don't just get an experience - you get a place to be known, loved, and challenged; you get a place to call home.
You could keep forging through the darkness on your own, wishing for community, and hoping you stumble upon success. Or, you can join our tribe, get the insights and tools you need, and join the 5% of businesses that actually make it. So, what's it gonna be? Keep fumbling through and hope for the best? Or take the leap, and become Unstoppable?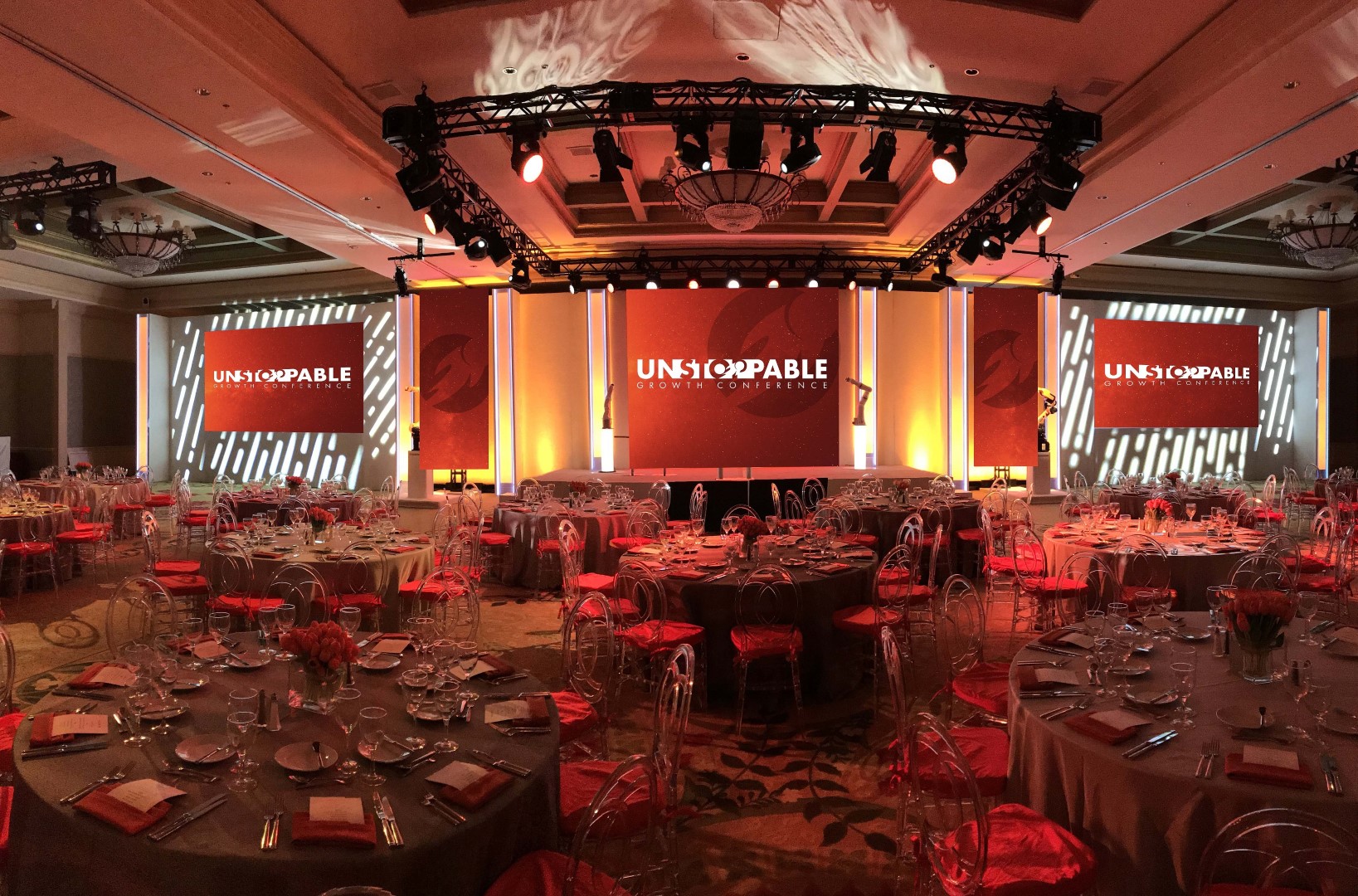 EVENT SCHEDULE
Thursday -
Registration Begins - 4:00pm
Welcome Reception - 5:00-7:00pm
No better way to get started, this laid-back hors d'oeuvres and wine reception is a great way to network, make friends, and get hyped for the breakthroughs and excitement of the following day.

Friday Morning & Afternoon - Unstoppable Growth Conference - 9:00am-4:30pm
A one-day event unlike any other. With world-class speakers, unforgettable experiences, and life-changing revelations, we guarantee that you'll be equipped to be - you guessed it - unstoppable.

Friday Evening - Misfit Ball - Doors Open @ 7:30pm
What's an incredible day without an even better after party?
Come celebrate the new direction for your business growth and continue making strategic connections - dancing and drinking fully encouraged. You haven't partied 'til you've partied with the #misfitnation.

Saturday - VIP Experience - 11:00am
A surprise luxury experience for VIP's only.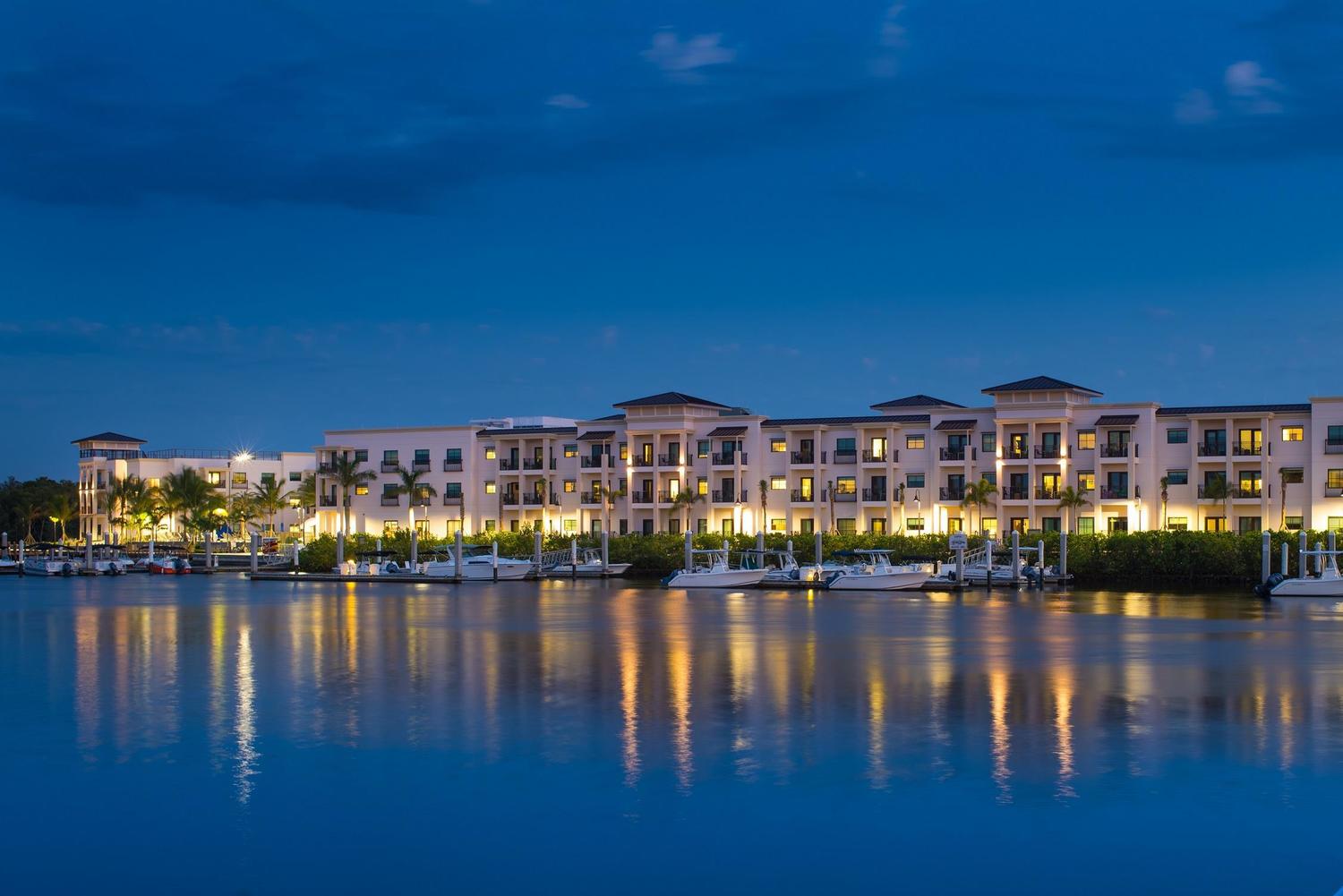 MEET THE UNSTOPPABLE SPEAKERS
Jason Sisneros | Founder | Business Architect | CEO, Anton Jae
If you're looking for someone to hold your hand and tell you what you want to hear, then keep moving. Jason's style of speaking is raw and real - a resonating truth that will impact the lives of those who listen. He speaks to leave an impression and he changes lives by reaching into comfort zones and destroying them one word at a time. Audiences leave his presentations with the passion, direction, and drive to achieve their outcomes and make real change in the world around them.
Danelle Delgado | Millionaire Maker | Founder, Elite Life Academy

"Some people are lost in the fire, some people are built from it".
Arising from the fires of life, the now serial entrepreneur known as the "millionaire maker", Danelle Delgado began her journey when faced with raising her three small children on her own. Forced to make a change she went from working three jobs, 80-90 hours a week and struggling to survive, to an award winning success in business by persisting her way in to align with with some of the world's most renowned business experts and gained them as her personal mentors.
After years of high-level learning with them, she built some of the fastest growing online business training companies to date. She is a known online influencer and has made a massive impact around the globe from her international speaking career, best-selling book, "I Choose Joy" and her unmatched skills guiding entrepreneurs both online and off to scale their companies to a million and their lives to ultimate fulfillment.
Ed Sullivan | Renowned Brand and Marketing Expert | CEO, SMG Marketing
Ed Sullivan is a renowned brand and marketing expert trusted by the brands you trust. Ed is a hands-on leader who knows how to create innovative business strategies geared to expand market share, develop and launch new products, and turn standard brands into well-known household names.
His branding work spans over 200 television network brand identities around the world - such as: FOX, Lexxus, TNT, Disney, Perrier, Ralph Lauren, Food Network, Lifetime, Showtime, ABC, CBS and DirecTV.
Over the past 4 years his imaginative strategies have successfully launched many new consumer package goods products, as well as state-of-the-art marketing services that have resulted in approximately $500 million in new sales.
As a resourceful team builder with extensive presentation and negotiating skills, Ed has the proven creative capabilities to identify and capture new business opportunities in highly sophisticated/competitive markets.
Todd Speciale | Fortune 500's Leading Sales Trainer | Co-Founder GlobeX Media

Coming from a childhood of financial struggle and hustling the streets gambling to survive, his story proves it's not about resources, it's about being resourceful! Overcoming adversity Todd developed a unique sales style and system which has propelled him to the very top of the world's sales leaders.
Honored with the World Record in Sales, Fortune 500's leading Sales Trainer a 2-time International Best-Selling author, He teaches the masses how to yield exceptional results by putting the people, over the paycheck.
Todd is as authentic as it gets and gives you the REAL tools you need to be at the top of your game in any industry!
Todd's raw mentality has made him the right fit for the Unstoppable Growth Conference. He calls out the BS and praises the world changers who have the courage to break from mediocrity.
Todd's insights are backed by massive action catapulting entrepreneurs of all ages to a level of success they've only dreamt of.
Dr. V | Vitality Expert | World Renowned Surgeon

Dr. Duc Vuong is an Best-Selling Author, Change Agent, Vitality Coach, and Internationally Renowned Bariatric Surgeon, who is the world's leading expert in education for the bariatric patient.
His intensive educational system and passion to promote vitality has garnered attention from multiple institutions and medical societies. His passion in life is to fill the shortage of educational resources between patients and weight loss surgeons.
Dr. V. is an expert in helping people break unwanted patterns so they can #BeMore.
Although trained in Western medicine, he blends traditional Eastern teachings with the latest in science and technology. Dr. Vuong was featured in TLC's hit show, 900 Pound Man: Race Against Time, and is currently working on his own weekly television show.
Loren Lahav | Results Coach | Best-Selling Author
Loren Lahav is a dynamic trendshaper who is unwavering in her resolve to Stay True to how she chooses to live her life and leave her imprint on others. By daring to look herself in the eye, call herself out if necessary and make course corrections, she is one of the few who actually fulfills dreams for herself and for others. She doesn't just reach for them… she goes after them with unflappable determination! She calls it GOYA. Translation: Get Off Your Ass!
Angee Hernandez | Health & Wellness Coach | Founder WOWW Movement
Angee Hernandez began her journey as an immigrant from Colombia, coming to the USA with nothing. After years of personal development and mentors, she understands now that the pain she suffered was only a catalyst to move her closer to her purpose. Today, she is a certified coach, professional speaker trainer by John Maxwell, and a successful entrepreneur. She also founded the Women of Health & Wellness (WOWW) Movement to help empower women in business while fighting back against world hunger and poverty.
Dr. Phil | Business Results Coach | Legacy Leadership Institute
Dr. Mercidieu "Phil" Phillips is a transformational leader whose passion is to positively touch people's lives and effect holistic change. He is a much sought after conference speaker, teacher, business consultant and coach. His worldwide work in places such as Asia, Israel, Europe, South America, the Caribbean and across the United States, has made him an inspiration to millions. He is the President and CEO of Level Up Partners Coaching and Consulting Inc. Dr. Phil is the author of several books including, Armed for the Journey, Divine Repairs, and Managing The Silence of God. He has also written dozens of published articles on family, organizational development, and leadership.
Crysten Cornish | Brand Architect | CSO, Catalyst Collective
"There is no 'right' or wrong' way to succeed. The only 'wrong' thing is to get comfortable with being average."
Crysten Cornish, Chief Strategy Officer of Catalyst Collective and Co-Author of the upcoming, "Don't Walk Off a Cliff in Business", thrives on helping businesses uncover, polish, and effectively present their brand. Her combination of branding expertise paired with her personal triumphs - including overcoming obesity - gives Crysten a unique platform that leaves audiences both educated and empowered. At only 27, Crysten brings a fresh perspective to both business and personal development, but don't let her age fool you... she's got wisdom to burn and attitude to back it up.