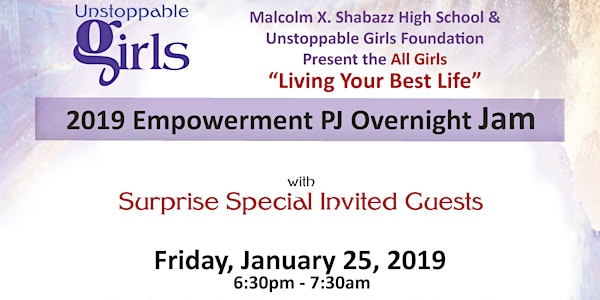 Unstoppable Girls & the SHE Club of Malcolm X Shabazz PJ Overnight Jam
Location
Malcolm X Shabazz High School
80 Johnson Avenue
Newark, NJ 07108
Unstoppable Girls and the SHE Club of Malcolm X Shabazz High School Invites You to attend the Living Your Best Life Overnight Jam.
About this event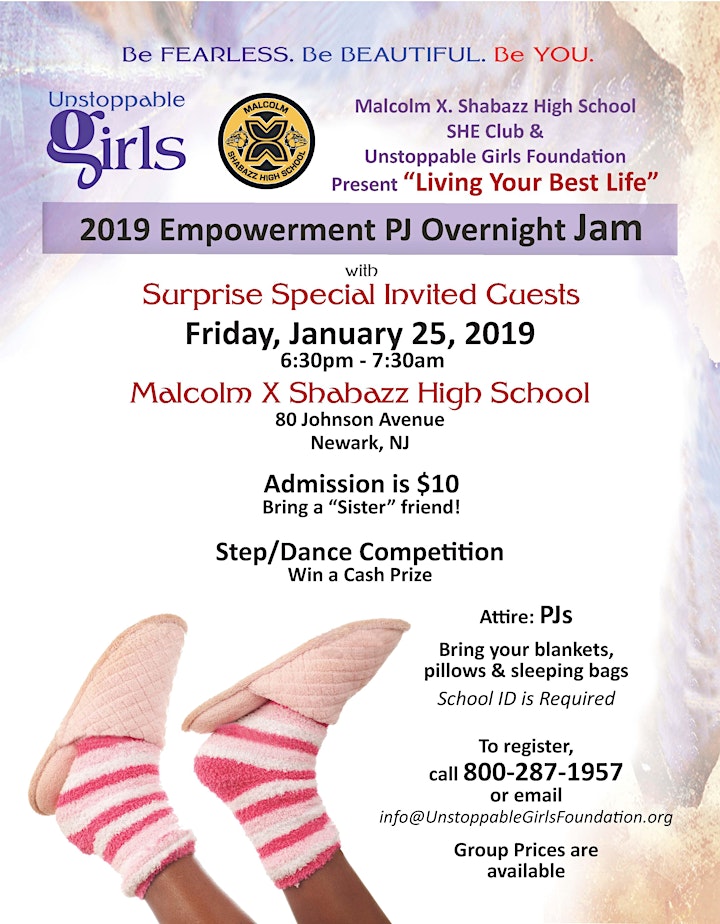 Come be part of a celebration of Sisterhood and bring a friend to the 2019 Empowerment PJ Overnight on Friday, January 25, 2019.
Enjoy a special guest celeb Dance Choreography, guests and a Step/Dance Competition with a grand prize. Sessions will explore how high school female students can overcome unhealthy competition, jealousy, girl violence and create sisterhood agenda and character-building skills.
Malcolm X. Shabazz High School will welcome guest speakers, & invited guests for this Girl's overight jam & Sisterhood Celebration featuring a guest deejay, a celeb choreographed dance session and Living Your Best Life workshops created by the SHE scholars and Unstoppable Girls.
Join Motivational Speaker & Coach Caryl Lucas and the Unstoppable Girls Team for the REAL on why our young women are distracted by social media, hypersexualization and more. Bring your PJs, blankets, sleeping bags and your high school ID's. To register, call 800-287-1957 or email info@unstoppablegirlsfoundation.org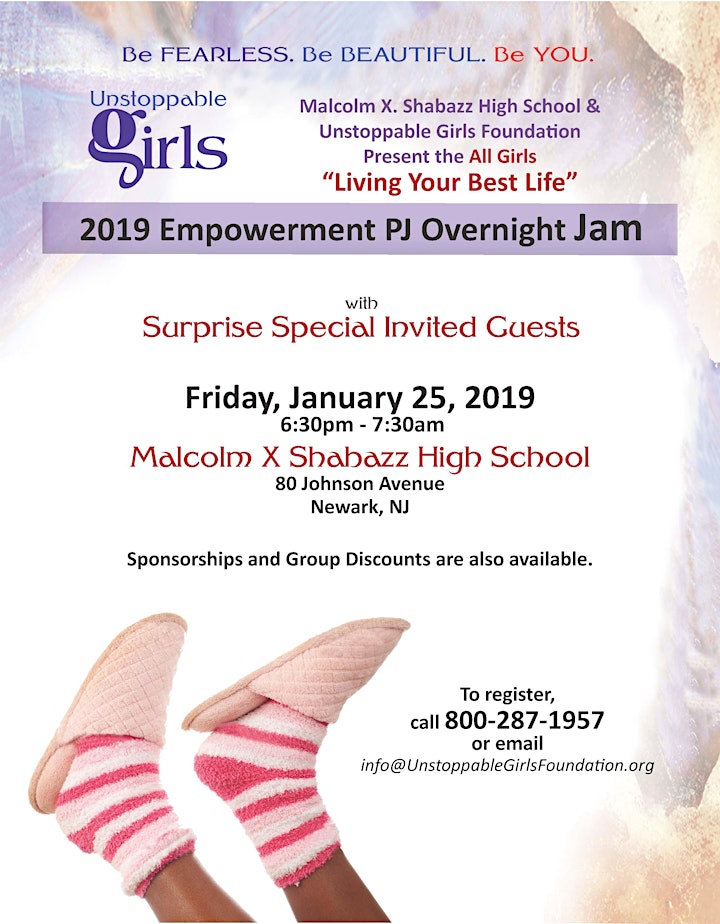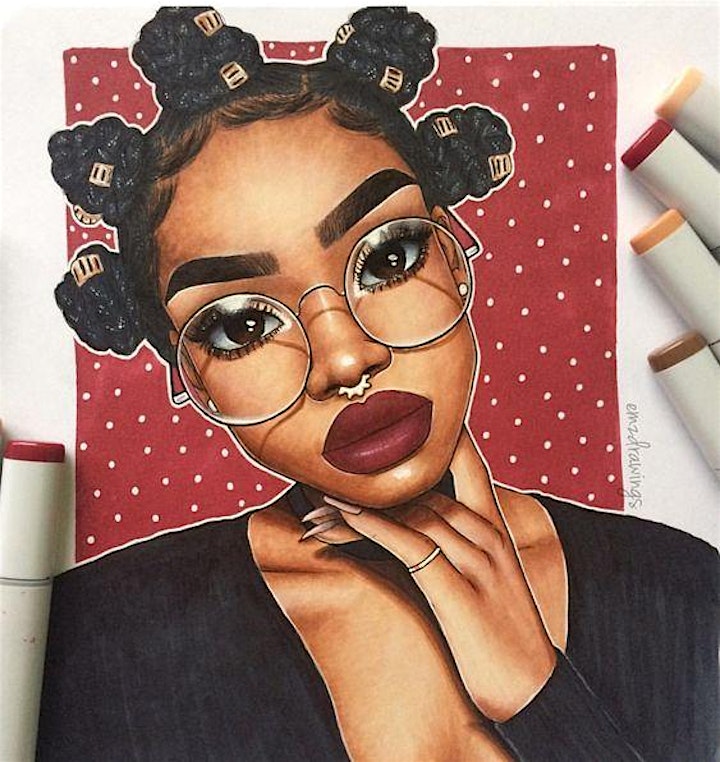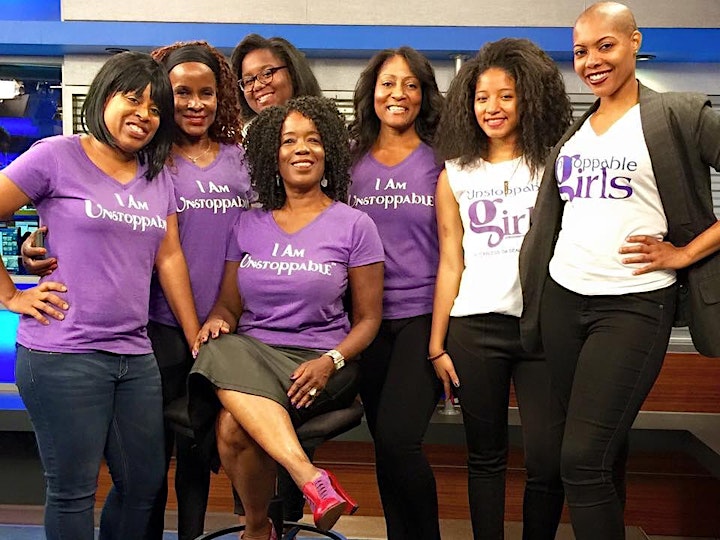 Unstoppable Girls is a nonprofit community and anti-bullying organization dedicated to the health and wellness of elementary, middle, high school and college aged female students.
Unstoppable Girls Foundation is a nonprofit organization which was established in 2013 and grew from an annual summer retreat to an organization, which provides self-esteem and character building programs for girls. Among the topics covered are social media safety, bullying, girl's violence and wellness as well as self esteem and body image.
The theme, Living Your Best Life," will include Pillow Talk Girl Talk sessions around the REAL solutions female student need to focus on their self-love, self-respect and self awareness this year!
This overnight jam will be hosted by Unstoppable Girls and the SHE Scholars of Malcolm X Shabazz High School and guest female students from other schools are welcome to attend.
Guests are welcome for $10 donation and girls are encouraged to invite a "Sisterfriend" to attend this epic overnight jam with a music by a surprise guest deejay and special guests.
Ojialah Johnson, an Unstoppable Girls Ambassador & Special Events coordinator, hopes to design an overnight jam that instills our young women with positive mindsets on sisterhood and healthy ways to communicate and bond. She is one of the educators on the Unstoppable Girls team.
unstoppablegirlsfoundation.org
Unstoppable Girls Board Members include:
Leslie Ingram Lewis - Nicole Cunningham - Andrea Woody
To RSVP, call 800-287-1957 to confirm your attendance.