About this Event
Dear Dappers,
Hope you all had a great summer holiday and feel refreshed to return to work.
September is packed with exciting events! We thought we would bring the heat up another notch by giving you two great presentations in one evening.
This is part of our "Unstack the Stack" series, in which we will pull apart the layers within the blockchain ecosystem and present you with innovative and exciting new ideas. The goal is to break down their complexity and build your understanding of blockchain from the ground up.
If you have heard of blockchain, you probably have already heard of phrases like "Layer 1" "Layer 2" and even "Layer 0". Tonight you are in for a treat - you will get an opportunity to learn about Layer 0 and Layer 1 together with our special speakers from Holochain and bloXroute all the way from the UK and the US.
Come join us at PayPal Singapore on the 2nd day of Invest Asia and enjoy great talks plus networking over pizza and beer.
AGENDA
5.30 - 6.00pm: Networking over beer and pizza
6.00 - 6.45pm: Holochain/Holo Introduction, Live Stream Demo of HoloPorts and Presentation
6.45 - 7.00pm: Q&A
7.00 - 7.30pm: Networking over beer and pizza
7.30 - 8.15pm: "bloXroute: A Blockchain Network Highway" by Professor Aleksandar Kuzmanovic
8.15 - 8.30pm: Q&A
8.30 - 8.45pm: Networking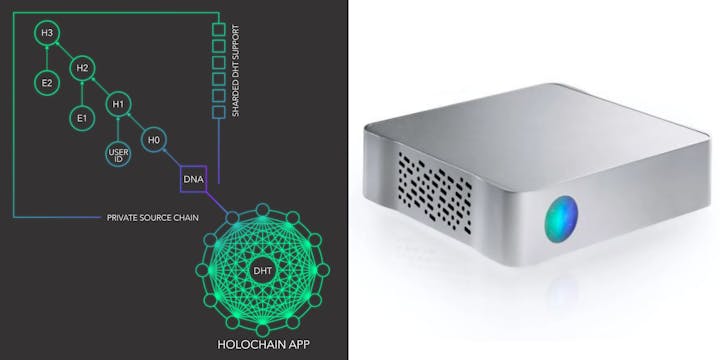 Introducing Holochain and Holo distributed cloud hosting. What it is and why it matters?
In this talk, we present a demo of HoloPorts (cloud hosting device) in action plus crucial components of Holochain & Holo architecture
Holochain is an open source, distributed and data integrity engine. Unlike blockchain, Holochain has no global ledger nor consensus. Instead, it has an eventually consistent sharded DHT (distributed hash table) on which validating and storage of data are done at a p2p node level and load is shared across users in the DHT.
Holo is Holochain's flagship application that aims to make hApps easily accessible to mainstream Internet users via distributed cloud hosting.
How does Holochain's approach scale, decentralised, sustain while remaining secure? How does holochain framework onboard developers with minimum friction? How does Holo allows anyone without technical knowledge to become a host and receive revenues via Holo Fuel (Holo's mutual credit currency)?
SPEAKERS
David Atkinson is the commercial director for Holo and part of the leadership team that are deeply involved in Holo's business strategy & partnerships, economic and currency design. He is also an advisor for projects like Ember Sword, Orion Protocol etc.
Philip Beadle is Holochain's core developer and is involved in building core applications and UI-heavy tools like Deepkey Identity & Personas management, hAppStore, p2p chat etc. He also does integration and testing with all levels of holochain's stack together with the hardware holoports
"bloXroute: A Blockchain Network Highway" by Professor Aleksandar Kuzmanovic
bloXroute is the only layer-0 solution that is able to solve the scalability bottleneck for all blockchains underneath them at the score: at the network layer or "Layer-0". bloXroute is a Blockchain Distribution Network (BDN) that uses advanced networking techniques to propagate blocks faster and scale blockchains to 1000x TPS.The network is provably neutral and requires no protocol changes or compromises to security or decentralization. Version 1 of the BDN will launch in Q4 2019 with Ethereum and Bitcoin Cash integration.
SPEAKER
Professor Aleksandar Kuzmanovic is the Co-Founder and Chief Architect of bloXroute. He is a Net Neutrality expert and a full Professor in the Department of Electrical Engineering and Computer Science at Northwestern University, where he is currently on a leave of absence.
Professor Kuzmanovic's work on Net Neutrality had awarded him an NSF CAREER Award, and he is one of the founders and a member of the steering committee of Google's Measurement Lab initiative for monitoring global Net Neutrality.