Description
Check out the trailer here: https://youtu.be/zsB1sYSHEAM
Dr. Soka Moses was only two years out of his medical internship when he was put in charge of the Ebola Treatment Unit at one of the largest hospitals in Liberia. One by one, he watched his colleagues die.
Veronica Maria Dos Santos quit her job to care for her youngest son, Joao, who was born with microcephaly as a result of the Zika virus. Now, she's part of a network of Brazilian mothers fighting for the best care for their children.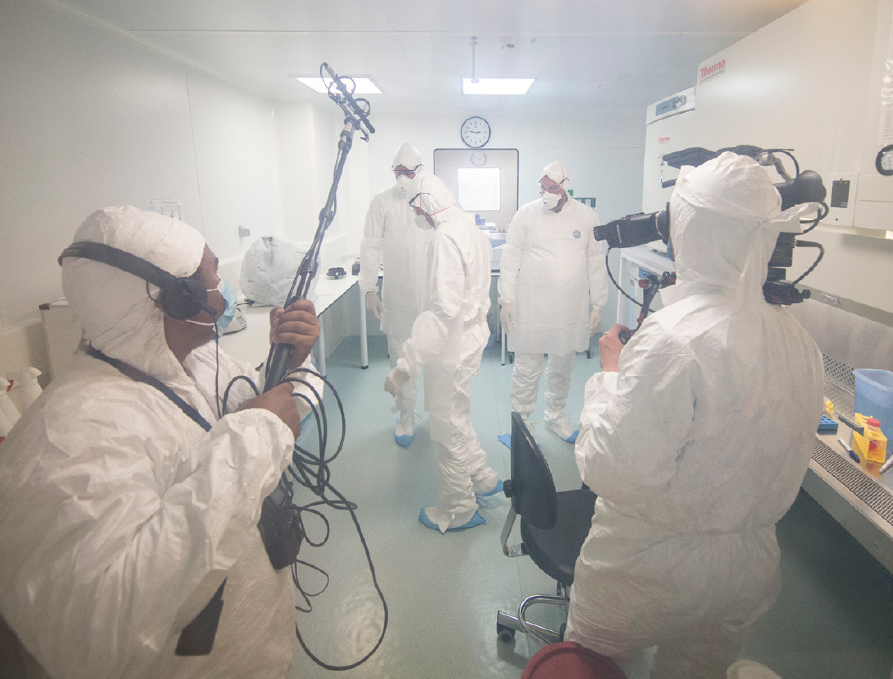 Gwen & Terry Zwanziger, from Minnesota, never expected to lose their 17-year-old daughter, Shannon, to Influenza A in 2014. Now, they want other parents to understand the dangers of America's most common epidemic.
These are stories of ordinary men and women who came face to face with the "unseen enemy"–infectious diseases that threaten our lives and livelihoods no matter who we are or where we live.
Please join the National Academy of Medicine for a special advance screening of Unseen Enemy, a documentary that chronicles the devastating impact of infectious disease through the eyes of Soka, Veronica, Gwen, Terry, and others whose lives or careers have been forever changed by epidemics.
This important and moving film makes the case that we are all on the front lines of global health. As developments like global warming, deforestation, and international travel put us at greater risk than ever before, it has never been more important for all of us to unite against the threat of infectious disease.
The screening will also include a panel discussion featuring:
Dr. Sanjay Gupta, Associate Chief of the Neurosurgery Service, Grady Memorial Hospital (moderator)
Dr. Nahid Bhadelia, frontline Ebola physician and Director of Infection Control and Response at National Emerging Diseases Laboratory
Dr. Anthony S. Fauci, Director, National Institute of Allergy and Infectious Diseases
Richard Hatchett, CEO, Coalition for Epidemic Preparedness Innovations;
Peter Sands, Former Group Chief Executive OfficerStandard Chartered PLC; Senior Fellow, Mossavar-Rahmani Center for Business and Government, Harvard Kennedy School
Janet Tobias, Director, Unseen Enemy
Admission is free and a reception will follow the screening.
3:00 p.m. Opening remarks
3:20 Documentary feature
5:00 Panel discussion featuring:
5:30 Reception
Registration is required.
Learn more online at nam.edu/UnseenEnemy
***Parking at this event is extremely limited. There is limited garage parking and some available street parking. The closest metro station is Foggy Bottom.***