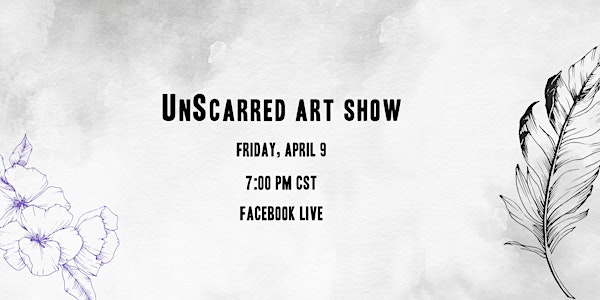 UnScarred Art Show
The UnScarred Art Show will be a night of entertainment, tattoo, and of course, art.
About this event
Although this event is free, we are accepting donations.
Click here to make a tax deductible donation to UnScarred.
All proceeds will go towards the production of UnScarred, a documentary film currently in production. UnScarred is the story of survivors, physically scarred through trauma or illness who, despite cultural stigmas or religious traditions, reclaim their bodies through the art of tattoo. Watch the trailer below.
--------------------------------------
The Event
Artwork from around the world will be available for purchase. We'll be joined by a panel of tattoo artists who will talk about their careers tattooing over scars and helping survivors find healing. We will enjoy performances from Comedian Al Jackson and Broadway Actor Robert Anthony Jones.
Performers
You won't want to miss performances by Comedian Al Jackson and Broadway Actor Robert Anthony Jones.
Al Jackson cohosts the nationally broadcast talk show Daily Blast Live, which was just renewed for a third season, as well as the weekly podcast "Al & Frank Try To Be Serious" with Frank Caliendo, found on all streaming platforms. Recently, Al brushed up on his acting chops appearing on HBO's 2Dope Queens performing stand up, as well as shooting four episodes of the Jim Jeffries show Legit on FX. Last year, he shot the 100th episode of his BBC Guinness Book of World Records show Officially Amazing.
Al's hour long comedy special "Baby Steps" was picked up by the global distributor Comedy Dynamics and his half hour comedy special is on Comedy Central. He has appeared on several Comedy Central shows, including This is Not Happening, The Meltdown, and @midnight. He was also featured on John Oliver's New York Stand Up Special and Dave Attell's Comedy Underground.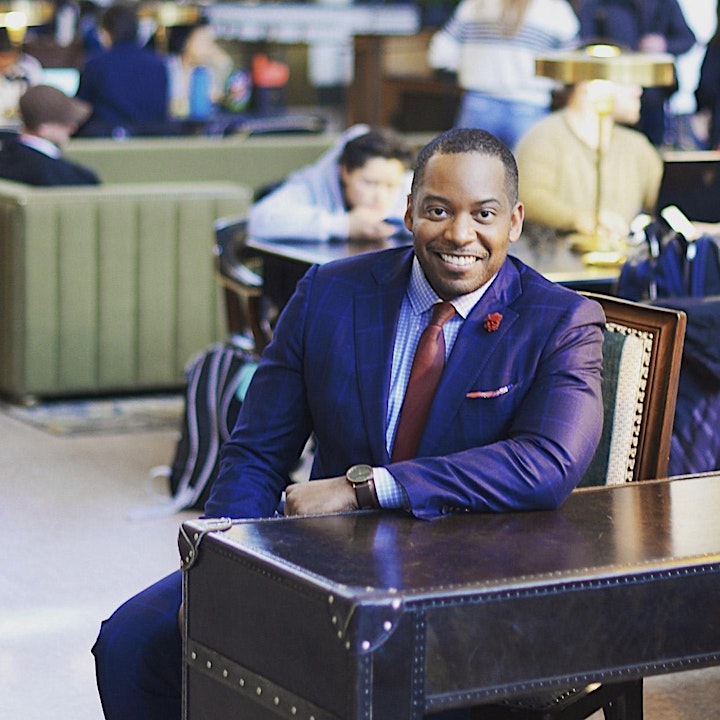 Robert Anthony Jones made his Broadway debut in Finding Neverland, playing the roles of Mr. Cromer and Mr. Henshaw on and off for over a year. He eventually took over the role of Mr. Cromer and was part of the final company. Three weeks later, he joined the National Tour of Andrew Lloyd Webber's Broadway mega-hit, The Phantom of the Opera. Robert has also appeared in the original Off-Broadway Cast (and original Off-Broadway Cast recordings) of The Prince and the Pauper at the historic Lamb's Theatre in the heart of Times Square, and Bunnicula (based on the children's books) at the Daryl Roth Theatre.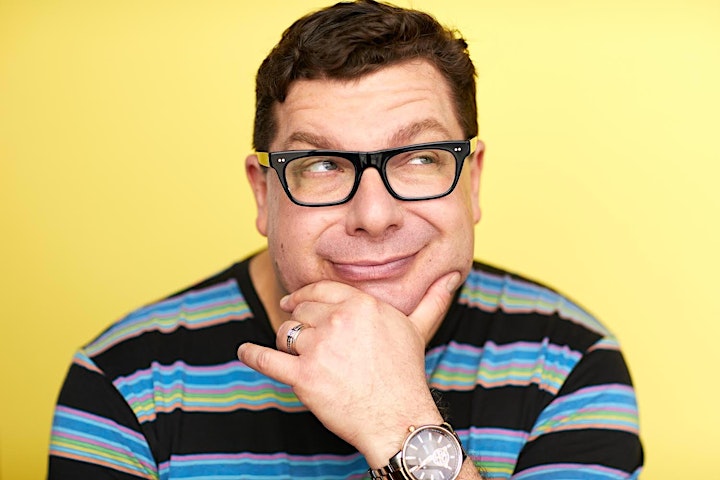 Tattoo Artist Panel
We'll be joined by a panel of tattoo artists, who have spent much of their careers working with scars and survivors. Audience members will be invited to send in questions for each of the artists.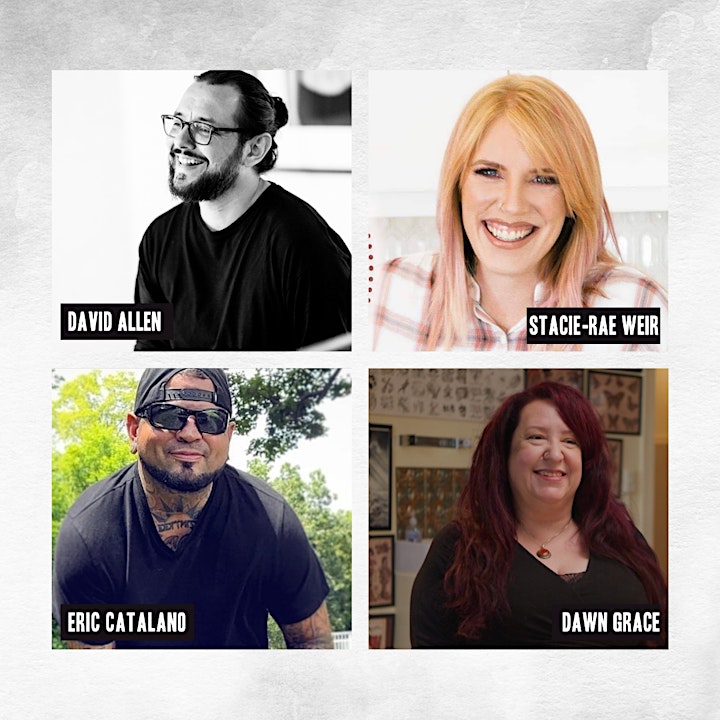 Dawn Grace has become the go-to for all types of scarring, including both breast cancer survivors and self-harm survivors. Along with artistic designs, she offers 3D nipple/areola tattooing for breast cancer survivors, surgical scar coverups/embellishments, and re-pigmentation. She is the co-owner of Bella Rose Tattoo in Albany Park, Chicago.
David Allen has dedicated his career to providing black and grey tattoos to breast cancer survivors. He started The Self Reclamation Project, a non-profit organization that facilitates healing through empathy, art, and science.
His mastectomy tattoo work has been shown at the MOMA. And his article on the importance of empathy was published in JAMA...which called his work the "intersection of art and science."
Stacie-Rae Weir is a southern California based tattoo artist and the founder of A.R.T. The organization focuses on creating realistic temporary 3D nipple tattoos, designed the first permanent areola pigments, and invented the first standard scarred practices. Along with 3D nipples, Stacie also creates decorate tattoos to cover scars.
Eric Catalano is based in Hecker, Illinois and started working with paramedical tattoos in 2012. Since then, he has been providing survivors with pro-bono tattoos. He got his start working in the paramedical world after a man wandered into his shop looking for a fingernail design for the tip of his fingernail-less fingers.
The shockingly realness of the tattoo went viral. Eric was bombarded with requests for people looking for their own paramedical tattoos — which caused him to start "Wellness Wednesday," at his shop, Eternal Ink Tattoo Studio.
Emceed by award winning filmmaker, Christian Taylor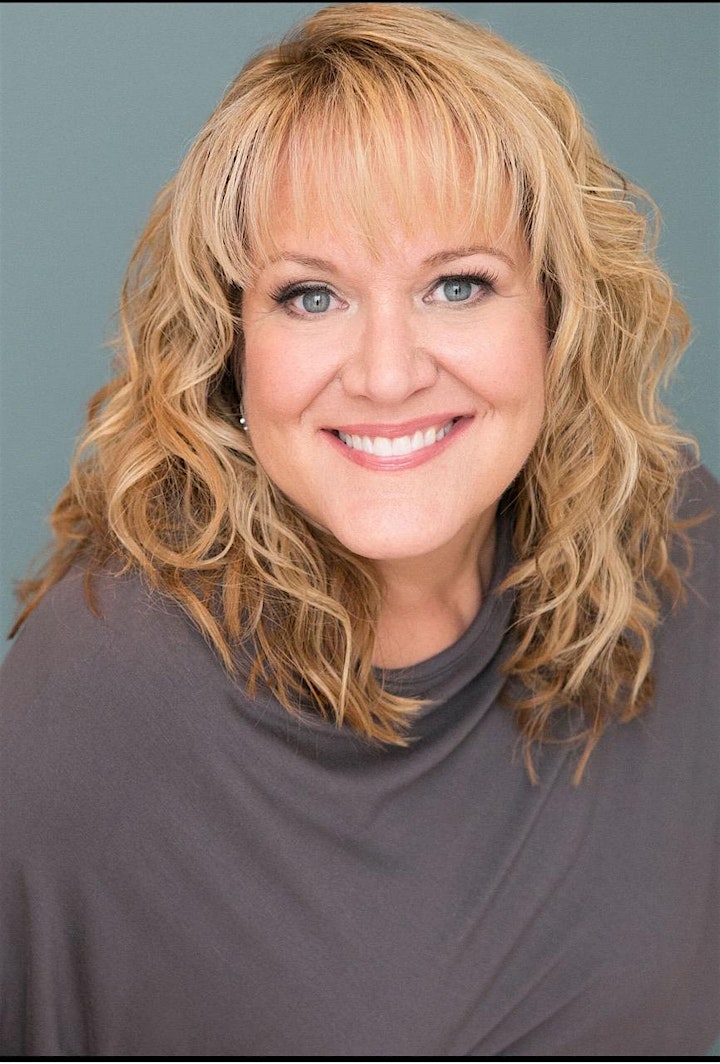 Christian Taylor is an actress, voice over artist, producer, writer, director, wife, and mother. Originally from HGTV's now famous Home Town of Laurel, MS, Christian began her career as an actress performing and touring around the country in productions ranging from Shakespeare's Much Ado About Nothing to an adaptation of Orwell's Animal Farm. As a voice over artist she can be heard on television, radio and internet commercials, audio books, corporate videos, documentaries or video games and owns Taylor Productions, an entertainment production company. She and her husband of 28 years, Jeremy, now call Wheaton, IL home and raised their four boys there. That is also where she met VeggieTales creator, Phil Vischer, and pastor/ writer, Skye Jethani and where they began the Holy Post podcast in 2012. Christian's most recent venture is the creation of the documentary film, The Girl Who Wore Freedom, which tells of a love story between the people of Normandy, France and the American GIs who liberated them on D-Day through their embodiment of the American values of freedom, liberty, and the defense of the poor and oppressed. It is a love story that continues to this day.