Description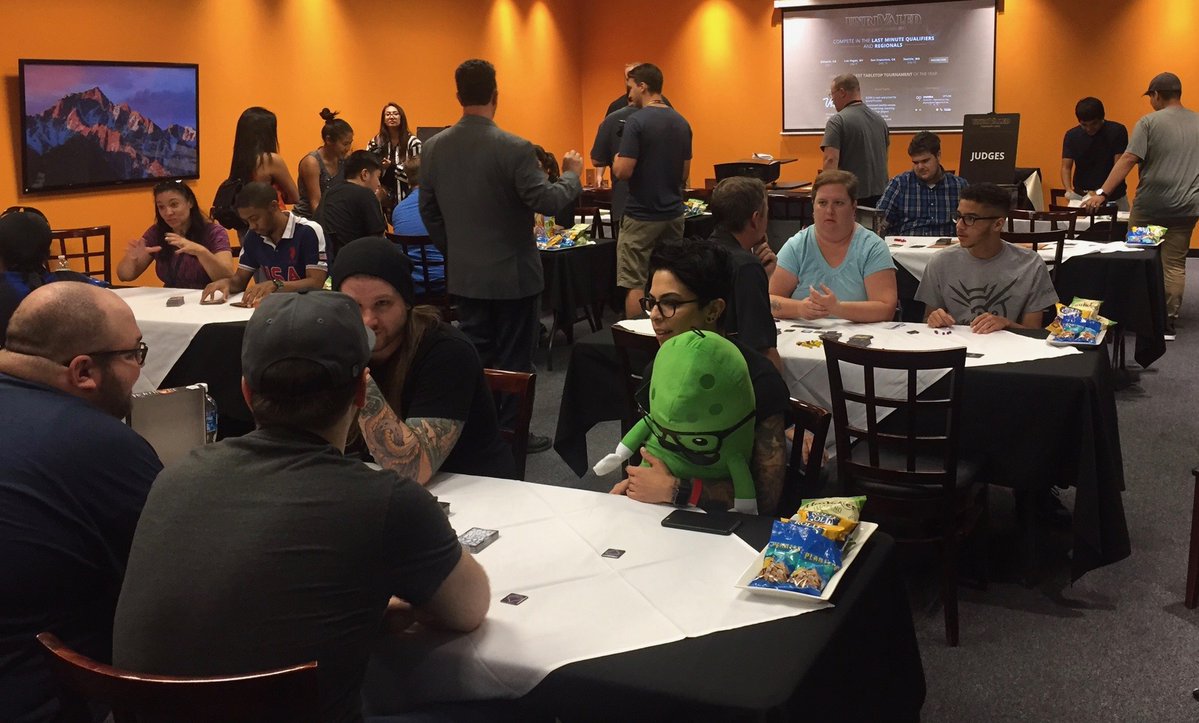 Unrivaled is hosting an event at the Minneapolis, MN GameWorks on Saturday, September 23, featuring six board games (Ascension, Munchkin, King of Tokyo, Epic Spell Wars, Nevermore and Villagers & Villains). There will be giveaways and raffles throughout the day, as well as swag for everyone who participates.
New to tabletop? There will be tutorials for each game, so even the greenest players can join in on the action.
Confident in your skills? Enter the tournament, which will be streamed live via Oomba.tv over twitch and YouTube. Winners receive a trip to Las Vegas for the Unrivaled Grand Finale in October, as well as a chance to win cash prizes.
REGISTRATION BEGINS @ 10 AM. GAMEPLAY BEGINS @ 11 AM.
Registration Fee: $10
Unrivaled is committed to making sure their events are family-friendly, inclusive, and safe, so come on down for a fun afternoon of game-learning, character-leveling, and dice-rolling!