Unreasonable Action Marathon | Part 2

Saturday, February 2, 2013 at 11:00 AM

-

Sunday, February 3, 2013 at 12:00 AM (PST)
Who's Going

Loading your connections...
3 of your friends are going.
Share it to get more people on board!
Share

Sara Haughty
San Francisco, California

Luke Picard
London, United Kingdom

Rick Vespucio
Florence, Italy
Event Details
We are back!!!! 
Wow! We just completed the 1st ever, Unreasonable Action Marathon at Midnight on Jan 13th!! It was amazing! In 12 hours, 7 participants collectivelly completed 41 actions where they set all of their reasons and doubts aside, and took actions anyway!!!! So here we go again..Part 2!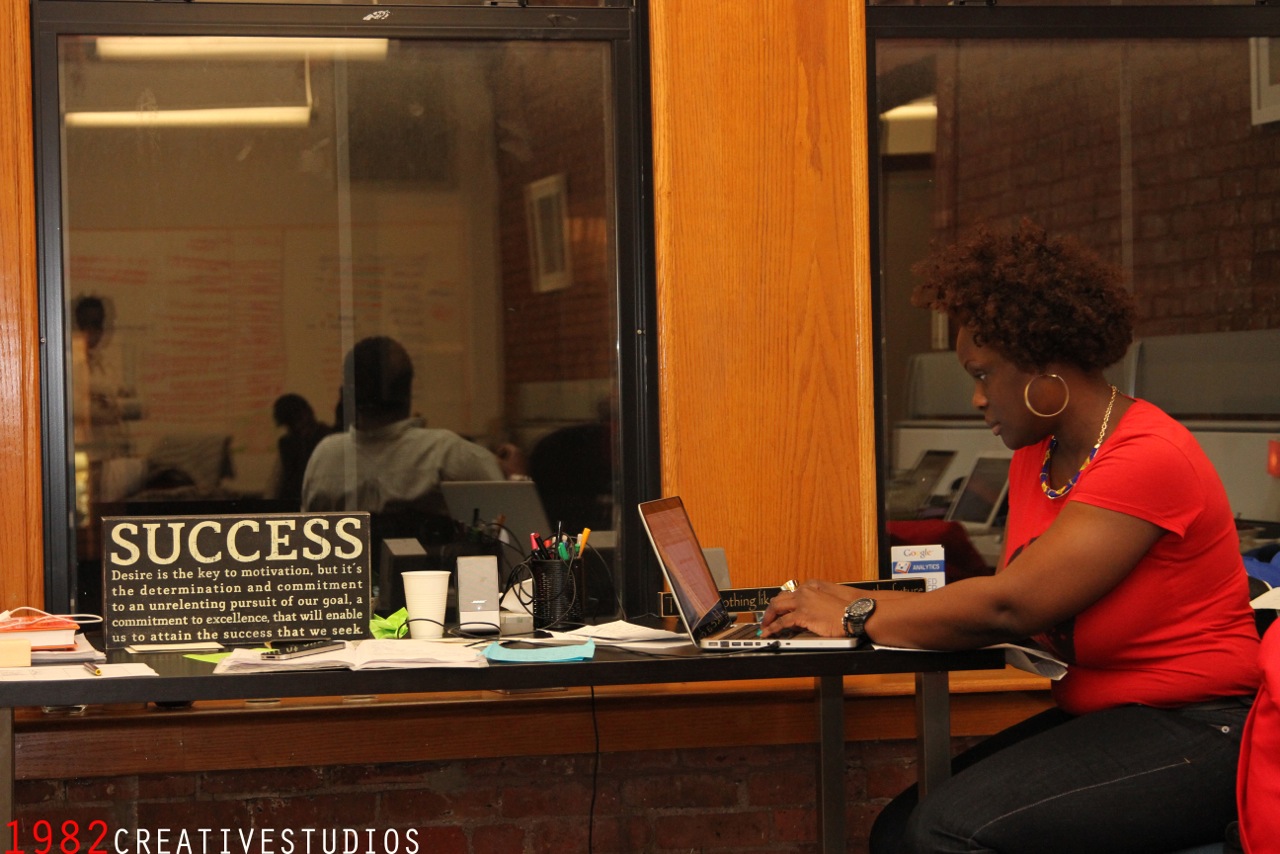 Overview
The purpose of the Unreasonable Action Marathon is two-fold 1) to give people the motivation, human resources, and tools needed to complete important actions; 2) to raise funds for The Gye Nyame Empowerment Project.
On February 2, 2013, 12 people will come prepared to take 12 pre-determined actions in 12-hours that they believe will forward their personal or professional goals. The Unreasonable Action Marathon promotes participants' productivity (or flow) by providing:
1. A collective workspace (inc. wi-fi access, copy/fax/printer, & office supplies),
2. Nourishment (lunch, dinner & refreshments),
3. Administrative support (data entry & general research), and
4. Coaching.
Impact:
If successful, the collective will accomplish a total of 144 actions in 12 hours - impacting and inspiring a minimum of 432 people to take action in their own lives. In addition, they will raise a staggering $8,640 for the Gye Nyame Empowerment Project.
Cost:
The registration fee is $35 per participant and each participant commits to securing at least $720 in pledges for their 12 actions. Participants are required to register in advance, and raise at least $360 PRIOR to the Marathon in secured donations and/or pledges. (You can join the Crowdrise Team here: http://www.crowdrise.com/unreasonableactionfeb2013) to make your fundraising efforts simpler.  
What to Expect the Day of the Marathon
1. Catalysts. A team of people will be on site throughout the day to support with the participants' administrative needs (e.g. data entry, general/quick research); social media input; coaching and other miscellaneous needs. 
2. Sustenance. You will be provided with snacks, drinks, lunch and dinner.
3. Videographer & Photographer. We intend to capture this monumental event.
4. Social Media. The marathon will be documented via social media outlets (Facebook, Twitter, Instagram).
As you complete your actions on Marathon Day, you will direct your pledgees to our Team CrowdRise donation page to make the contribution!
Note: Bring a laptop, power cord and whatever other items you think you will need to support you during the marathon (e.g. vitamins, sweatshirt, etc.).
What to Expect After the Marathon
All participants will have a 45-minute wrap-up session with Let's Pursue You to get feedback and to provide you with additional support on how to continue to be in action around your 2013 goals.
IF YOU NEED MORE INFO ON HOW TO SECURE PLEDGES, DETERMINE ACTIONS, ETC. PLEASE EMAIL INFO@LETSPURSUEYOU.COM OR CALL (347) 560-1442. 
The Organizers
Let's Pursue You is an action-based personal growth and development company that empowers people to "just get it done". As the founder of the Unreasonable Action Marathon, Let's Pursue You is committed to creating a movement of action-oriented individuals moving closer and closer to fulfilling their innermost wants, desires and needs. Let's Pursue You also helps women end isolation and loneliness by falling in love with themselves and is known for its self-love movement that has touched the lives of thousands of people from across the globe.
www.LetsPursueYou.com 
The Gye Nyame Empowerment Project
The Gye Nyame (jean yuh-me) Empowerment Project ("GNEP") is a non-profit organization that provides tools and conversations that affirm positive life outcomes for Pan-African people and their communities. GNEP creates moments that affirm people of Pan-African descent and their communities, and they disrupt disempowering trajectories of Pan-African people and Pan-African communities.
GNEP believes that if you empower an individual, you inspire the family. If you inspire the family, you uplift communities. If you uplift communities, you alter the worlds view on humanity.
Youth Summits:
For 5 years GNEP has hosted its annual Sista-2-Sista Youth Summit for 125 high school girls from across the NYC area to reach their full potential by engaging them in workshops, live entertainment, and reflective activities. Utilizing a 3 step-process of self-awareness, self-appreciation, and self-actualization the workshops and activities equip participants with fundamental tools to make well-informed decisions today and in the future. This year's summit will be held on Saturday, March 30, 2013.
We have been blessed to have the following women support our efforts: Susan L. Taylor, Chrisette Michele, Michaela angela Davis, Black Girls Rock!, Beverly Bond, Lauren Lake, Marsha Ambrosius, Toni Blackman, Queen Afua, Queen Godis and many others!
We will be hosting our 1st Brotha-2-Brotha Youth Summit on Saturday, May 4, 2013 for high school boys!
www.EmpowerMeGNEP.org
Jullien "The Innerviewer" and New Higher
Jullien "The Innerviewer" Gordon is a high performance coach and consultant for organizations, individuals, and teams that want to increase employee performance, motivation, engagement, and retention. As a Founding Partner at New Higher, his consulting work has helped Fortune 100 companies align their human capital strategies to retain an engage high performers and his speeches and trainings have helped over 10,000 professionals discover more ways to create value, be present, and make meaning at work.
Jullien was trained at the Stanford Graduate School of Business where he focused on organizational behavior, high performance leadership, strategy, and entrepreneurship. Jullien is also the author of four books on career advancement, finding purpose, goal achievement, and closing the college-to-career gap to help young professional discover their life's work and make their highest contribution to the world and through their daily work.
http://julliengordon.com/newyearguide
Many people lay their dreams down to sleep not recognizing that what we think about most of the day (our should of's, could of's, wouldn't it be nice to and those yearly goals we wish to achieve) are actually possibilities waiting for us to take action. What is it about pursuing a dream that keeps many from taking those next step forward? The reasons are different for us all, but somewhere within us all is a dreamer, a believer and an achiever.
Pushy Dreamers was created to assist people in taking the necessary steps forward.
Raeven Western, Model, Life Coach, Motivational Speaker is passionate and dedicated to changing the way people spend their time dreaming. It is important that we not see our dreams as only fantasies, but as opportunities that have the power to encourage people of all ages to move beyond their fears and live a life that is filled with purpose, meaning and most of all happiness, that makes them want to push forward. 
http://pushydreamers.com/ 
Audrey Kirnon is a Lifestyle Architect and Motivational Speaker who absolutely adores helping people create passionate, fulfilled lives that have them be at their best. Through creative and intuitive lifecoaching, Audrey empowers people to move through indecision and doubt, to clarity and intentionality, and ultimately create lives they love. She firmly believes as we align ourselves with the values that matter most to us and spend more time in uplifting relationships and activities, we will feel vibrant, confident, and joyful, while connecting with a sense of peace and Higher Purpose. She also works with women in transition who are ready to dust off and uncover their hidden gems and express what they really want in life.
www.audreykirnon.com
When & Where

The Future Project Headquarters

New York, NY


Saturday, February 2, 2013 at 11:00 AM

-

Sunday, February 3, 2013 at 12:00 AM (PST)
Add to my calendar
Organizer
Gye Nyame Empowerment Project
Founded in 2007, the Gye Nyame (jean yuh-me) Empowerment Project is a non-profit organization that provides tools and conversations that affirm positive life outcomes for Pan-African people and their communities.  We create moments that affirm people of Pan-African descent and their communities, and we disrupt disempowering trajectories of our people and our communities.
We believe that if you empower an individual, you inspire the family. If you inspire the family, you uplift communities. If you uplift communities, you alter the worlds view on humanity.
Unreasonable Action Marathon | Part 2