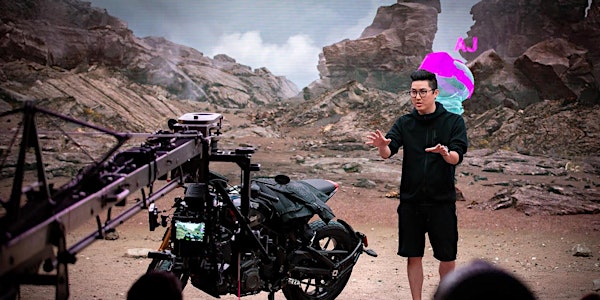 Unreal Engine In-Camera VFX Stage Demo for SMPTE 2019 Attendees
See first hand how video game technology is transforming the future of film and television.
Date and time
Wednesday, October 23, 2019 · 6 - 8pm PDT
Location
The Lux Machina Stage 2301 East 7th Street Suite A-160 Los Angeles, CA 90023
About this event
*Please note, this is a private event for SMPTE 2019 Conference Attendees. Space is extremely limited and advance registration is required to be admitted.*
The Unreal Engine team is pleased to invite SMPTE 2019 attendees to visit the Lux Machina stage in downtown Los Angeles for a demonstration of in-camera visual effects, a cutting edge use of virtual production technologies (see video). In this demo, see how Unreal Engine from Epic Games enables creative collaboration between practical and digital teams on-set in real time.
Getting there: The stage is a 15-minute drive from the Bonaventure Hotel; Uber, Lyft or taxi is recommended as parking is limited. Direct Uber or Lyft drivers to drop off at Indie Brewing Company at 2350 Sunrise St. Los Angeles, CA 90023. The Lux Machina stage entrance is nearby at the corner of Sunrise St. and Anderson. Follow the signs to check in; you must be registered on the RSVP list to attend this event.
About the organizer
Epic Games' Unreal Engine technology brings high-quality games to PC, console, mobile, AR, and VR platforms. Creators also use Unreal for photorealistic visualization, interactive product design, film, virtual production, mixed reality TV broadcast and animated entertainment. Follow @UnrealEngine and download Unreal for free at unrealengine.com.