Unraveling Your Professional Network: The Secrets to a Successful Career

Monday, June 3, 2013 from 6:00 PM to 7:30 PM (PDT)
Event Details
Join the IEEE SCV GOLD, IEEE SCV PACE and speaker Krista Canfield on June 3rd as we explore how to use LinkedIn effectively to build your professional network and thereby your career. As they say, "It's not what you know, but who you know." This rings particularly true in Silicon Valley where knowing the right people can get you in on the ground level of the next big company. 
Speaker:
Krista Canfield who passionately tells the story of LinkedIn and trains professionals to use LinkedIn as part of her day-to-day job as the Senior Manager of Corporate Communications for LinkedIn. As part of her role with LinkedIn Krista owns two LinkedIn groups and uses LinkedIn every day to further her career. Aside from her day job Krista is an esteemed member of the board of advisors of Syracuse University where she helps lead the school to shape and realize it's vision and a member of the career advisory board for DeVry University.
Krista has been published by many highly regarded media outlets such as, "Expert Tips for Using LinkedIn" in Forbes, "Five Mistakes Online Jobhunters Make" in The Wall Street Journal, "The Do's and Don'ts of Jobhunting Online" on CNN, as well as many others.
Come out and have Krista help YOU shape and realize your vision for a successful career.
The event will consist of a highly interactive demo of how you can use LinkedIn to build your professional network. Please come prepared with questions to ask Krista about using LinkedIn. Prior to the presentation food will be served as well as time for networking with your fellow engineers (Don't forget to connect with them on LinkedIn).
What is GOLD?
GOLD is the Graduates of the Last Decade affinity group of the IEEE. We are an outreach group of the IEEE focused on getting new members involved with the IEEE, especially those who have graduated recently. Our focus is to provide networking (social), technical and professional development events. If you are not a graduate of the last decade though you are still more than welcome to attend our events, we often have attendees ranging in age from 9-90 years old and all are invited and welcome.
If you would like to be added to our mailing list to receive once monthly updates of our future events please send an email to ieee.gold.scv@gmail.com asking to be added.
Presentation sponsored by: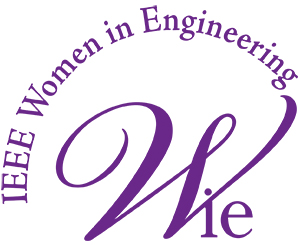 When & Where

LinkedIn
2025 Stierlin Court
Mountain View, CA 94043


Monday, June 3, 2013 from 6:00 PM to 7:30 PM (PDT)
Add to my calendar