Description
Unplug, close your laptop and join us for a new event series launching this summer! With UNPLUGGED, Silicon Allee brings you inspirational rebels, visionaries and change makers disrupting not only tech and business, but politics and the social sectors as well. Join and listen to the untold stories of a diverse set of global leaders sharing lessons from the present, recalling stories from the past and their views on the future.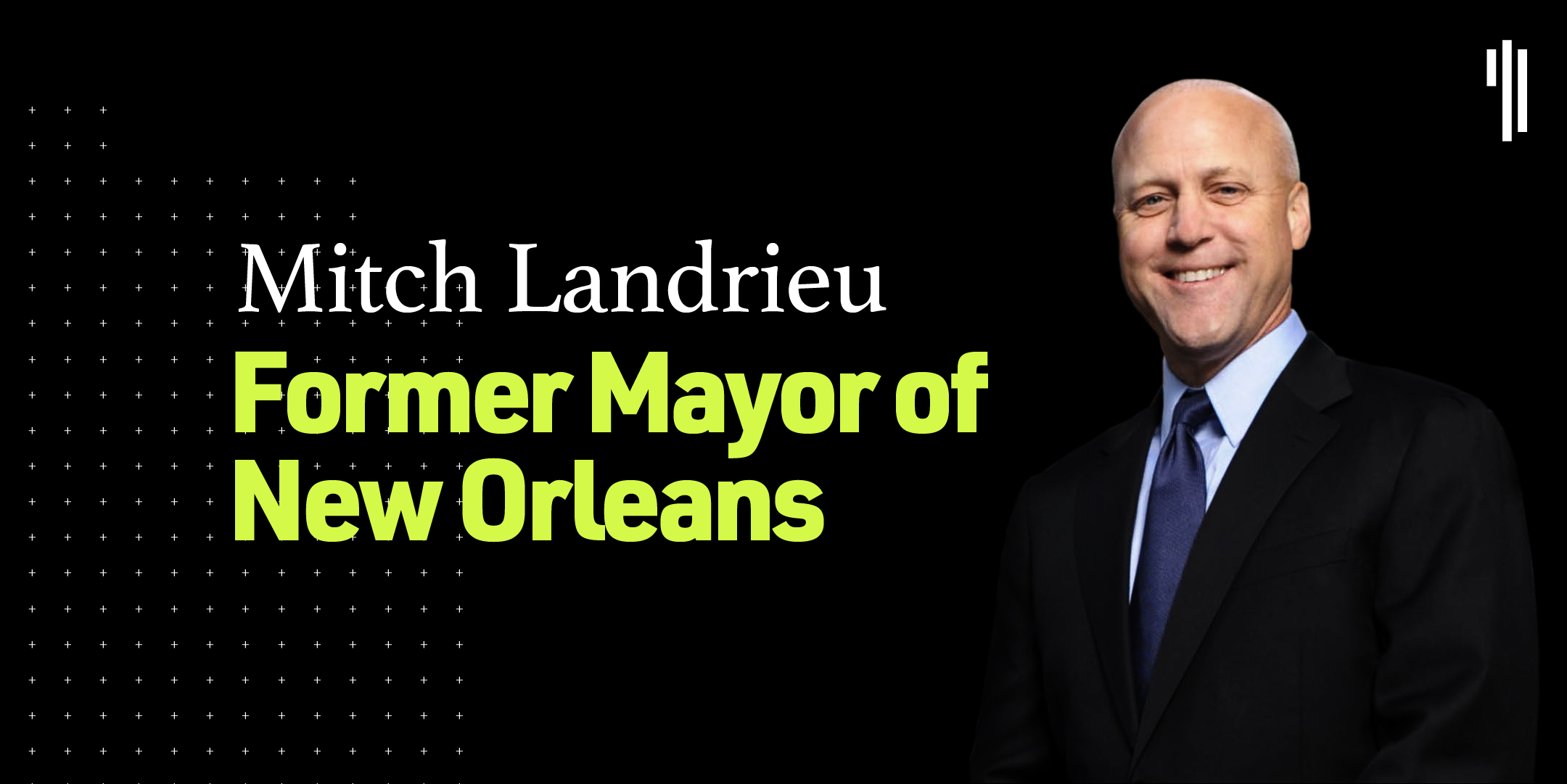 We're excited to host Mitch Landrieu, former Mayor of New Orleans, as our first guest speaker in a discussion moderated by Silicon Allee Co-Founder, Travis Todd. During his two terms as mayor, Mitch lead New Orleans' revival from the lingering aftermath of Hurricane Katrina and the 2010 Deepwater Horizon Oil Spill. He gained national recognition after initiating the removal of four confederate monuments, which earned him the John F. Kennedy Profile in Courage Award. The discussion with Mitch will highlight the importance of building a strong neighborhood community with emphasis on cultural inclusivity, and how technology has influenced the progression of New Orleans during his time as mayor.
In true NOLA* fashion, UNPLUGGED will start off the evening with a live band. Come early for the free beer and snacks, stay for the inspirational talk and stick around for a rowdy live concert.
* New Orleans, Louisiana, for those outside the Deep South
SCHEDULE
17:45 Doors Open
18:00 Event Starts
18:00-18:30 Live Music
18:25-18:30 Welcome from Silicon Allee & GMF
18:30-19:30 Unplugged discussion with Mitch Landrieu and Travis Todd
19:30-19:35 Thankyou from GMF
19:35-20:30 Live music, drinks, networking
20:30 Event Ends
20:30 - 22:00 Terrace will be open for anyone who wishes to stay longer
ABOUT Mitch Landrieu
Mitch Landrieu is an American attorney and politician. Prior to serving as Mayor of New Orleans, Landrieu served as Lieutenant Governor of Louisiana from 2004 to 2010 and as a state legislator from 1988 to 2004. Under Landrieu's leadership, New Orleans famously recovered from Hurricane Katrina. He served as President of the United States Conference of Mayors. In his New York Times best-selling book, In the Shadow of Statues, Landrieu details his personal experiences confronting racism and inequality that invades America.
https://www.mitchlandrieu.com/
ABOUT GMF
The German Marshall Fund of the United States (GMF) strengthens transatlantic cooperation on regional, national, and global challenges and opportunities. GMF contributes research and analysis on transatlantic issues, offers rising leaders opportunities to develop their skills and networks through transatlantic exchange, and supports civil society in the Balkans and Black Sea regions by fostering democratic initiatives, rule of law, and regional cooperation. Founded in 1972 as a non-partisan, nonprofit organization, GMF maintains a strong presence on both sides of the Atlantic. In addition to its headquarters in Washington, DC, GMF has offices in Berlin, Paris, Brussels, Belgrade, Ankara, Bucharest, and Warsaw.
ABOUT Silicon Allee
Silicon Allee's mission is to connect Berlin's central innovation district with the rest of the world. Founded in 2011, we have consulted companies moving to Berlin, produced internationally renowned events and continue to produce valuable content to promote and provide deeper insights into the local tech economy. Our campus, in Berlin Mitte, provides workspace for tech companies, event spaces, a coffee shop and bar as well as studio apartments. We have grown to become the first contact many have with Berlin's tech ecosystem – the unofficial welcoming committee for Berlin's newest international entrepreneurs and startup employees.