Unplug and Connect - Rejuvenating 3 Night Retreat for Nurses in Majestic Mt...
Description
You've been asking, and we are excited to deliver! We surveyed nurses around the country to create this ultimate 3 day all-inclusive rejuvenating retreat… just for nurses!
Nurses, you are the front lines of medicine. You work hard. You care hard. You give hard. And all of your efforts have incredible impact on patients. We want to honor and support your work by giving you space to unplug in nature, refill your tank, give you holistic tools for self care, and help you connect with a community of others in your field committed to healing.
---



HIGHLIGHTS:
Unplug from technology and daily demands in beautiful Mt Shasta, California

Earn 10 CEU credits* while learning the basics of energy medicine (reiki, healing touch, breathwork) and how to integrate them into your nursing practice

Enjoy fresh, organic seasonal wholesome meals

Connect to self, nature and spirit, while building a healing community

Rejuvenate with yoga, meditation, and mindfulness practices

Treat yourself to massage, reiki and energy bodywork

Re-center through group work, reflection, and art therapy

Soak in the nature, through beautiful hikes & mineral baths
Come away feeling refreshed, re-energized and rejuvenated. And take home an embodied healing mindset stocked with self-care tools for your personal and professional practice.
*Program approved and supported by Alameda Health System for 10 nursing CEUs
---
LOCATION:
Nestled in the sacred foothills of Mount Shasta of northern California, our home for the weekend is a beautiful retreat center and sanctuary surrounded by a flowing creek, labyrinth, healing meditation garden, and 10 acres of forested land.



Mount Shasta is regarded as one of the world's most prominent sacred sites, comparable to the pyramids of Egypt, Stonehenge, and Machu Picchu. Included in your package is a visit to Stewart Springs. They are considered to be some of the most potently healing waters only found in this special region.



---


GETTING THERE
Our beautiful retreat location is 4-5 hour drive from San Francisco or Portland Oregon.
Closest airports are San Francisco or Oakland, CA.

Plan to fly into San Francisco or Oakland before 12noon on Friday, July 19, to utilize shuttle service.
Your journey begins, as you unwind and start getting connected on our beautiful drive to the retreat location.
Once registered we will add participants to our private Facebook group,and help coordinate ride shares, and shuttles.
Program ends at 11am on Monday, July 22. Return shuttles and rideshares to SF will be coordinated as needed.
---


INCLUDED IN YOUR PACKAGE:
3 nights accommodations, including all bed and bath linens
8 nourishing, organic meals
10 CEU credits
Admission to Stewart Mineral Springs Resort
Relaxing Massage and/or other energy work
Daily programming including, yoga, meditation, art therapy and more (no prior experience necessary)
Airport shuttle from San Francisco Airport(s) - optional
Time for rest, relaxation and rejuvenation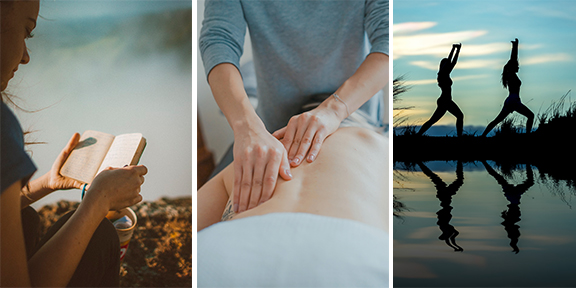 To get the most out of the program, all activities are strongly recommended, yet are ultimately optional. CEU credits will be awarded based on attendance to designated sessions.
---
CONTINUING EDUCATION CREDITS:
Learn the basics of Energy Medicine, while earning 10 continuing education unit (CEU) credits. A total of 10 contact hours are embedded throughout the retreat in in five 2 hour learning opportunities.
Sessions cover topics including: The Power of Touch, The Morphogenic Field, The Effects of Yoga on Health, Shifting the Mind, Meditation and Stillness.
CEU assigned and supported by The Alameda Health System.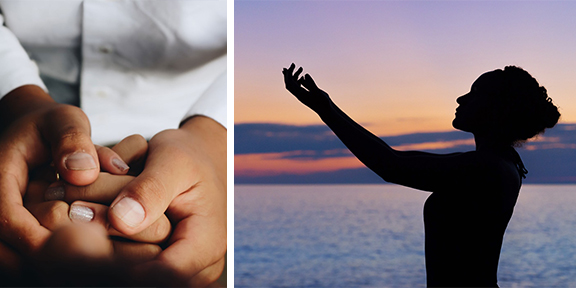 ---


NOURISHING ORGANIC FOOD
You will be treated to 8 wholesome, organic, locally sourced meals created just for you by our private chef. Let us know if you have food allergies or preferences and we will accommodate. Come away feeling nourished inside and out.



---
ROOM OPTIONS + REGISTRATION
Guests can choose from 2 types of accommodation - the A-Frame house, or Glamping. All guest accommodations are supplied with comfy beds, linens and towels. Rooms are shared occupancy and rates noted below include housing, tuiton and full retreat experience. For groups traveling together shared accommodations may be requested.
A-FRAME HOUSE
Enjoy the bright, cozy comfort of our fully furnished A-frame house. Featuring spacious living room, kitchen, creekside views, and calm, peaceful spaces. Each bathroom in the A frame has everything you need – hair dryer, towels and toiletries. Only 10 spaces available.
ALL EXPENSES INCLUDED IN PRICE BELOW: (HOUSING + TUITION + FOOD + ACTIVITIES) :
Early Bird rates: $200 deposit: December 31, 2018 $699 (remaining) due April 15, 2019
Standard Rate: $999 due in full by April 15, 2019



GLAMPING
Each glampsite is full of personality and offers modern comforts in the tranquility of nature. Get a peaceful nights sleep in these spacious tents fully equipped with comfy mattresses, soft blankets and nightstands. Glampers will have access to bathrooms equipped with all the essentials- hair dryer, towels, and toiletries.
ALL EXPENSES INCLUDED IN PRICE BELOW: (HOUSING + TUITION + FOOD + ACTIVITIES) :
Early Bird rates: $200 deposit: December 31, 2018 $599 (remaining) due April 1, 2019
Standard Rate: $899 due in full by April 15, 2019

Images of accommodations courtesy of Hestia Magic.
---
OUR PROMISE
Our intention is to co-create with you a beautiful, majestic weekend of bonding, reflection and unwinding. Be ready to reset your compass on life, make new lasting friendships and forever memories. And come away refreshed, with new tools to utilize personally and professionally for being grounded, balanced, centered and connected.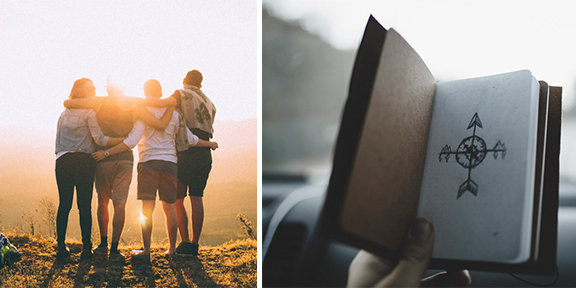 For reservation inquires and general questions, please feel free to email Marsha@Dhremo.com or call 443-901-5966. A non-refundable deposit of $200 will secure your spot. Final balance is due by April 15th. View our terms and conditions.