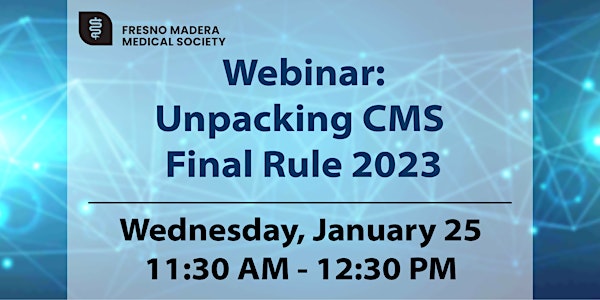 Unpacking CMS Final Rule 2023
Join coding expert Bobbi Buell as she brings clarity to the 2023 CMS Final Rule.
About this event
We finally have the CMS Final Rules for 2023, so let's dive in! In this free webinar, Bobbi Buell unpacks everything you need to prepare for the changes in 2023.
In this webinar, we'll cover:
Medicare Telehealth 2023
New Medicare E/M Twists 2023
Drug Waste Implementation
340B Update
Join us for a crash course on 2023 billing and reimbursements.