Description
NOTE: There's a 100 DKK No-Show-Fee!


Behavioral economics isn't new anymore. Both public and private sector organizations have been implementing behavioral interventions to affect our health, wealth, and happiness, and every couple of days there is a new article on the many cognitive biases affecting our decision-making. But anyone who has ever tried to apply behavioral science insights might have realized that there is a big difference between having read and heard about different biases and heuristics and identifying them correctly in a given situation to design an intervention or feature that will help overcome this particular bias. In this lecture with plenty of exercise sessions, we will "unpack" behavioral science to develop an understanding of how to work with these tools in practice. We will talk about and practice to detect the most common biases, and you will learn to work with the BOOST-model. The BOOST model was developed by Impactually as a systematic approach to identify biases and develop interventions such as nudges. P.S. Can't make it to the event, but interested in learning about the BOOST model? Check out the self-paced online course: https://impactually.teachable.com/



AGENDA:
- Arrival & Networking
- Dinner till 18:30
- Intro by CPHUX & Charlie Tango
- Unpacking Behavioural Science by
including group exercise
- Q&A
- Networking & Goodbye
SPEAKER:
Christina Gravert, Behavioral Economist and Co-Founder of Impactually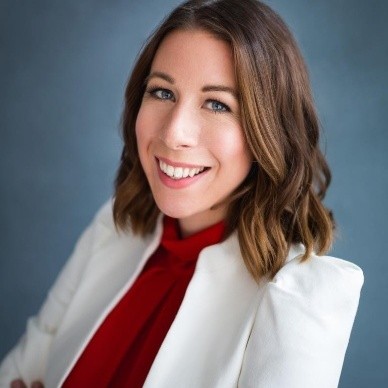 Christina is an assistant professor at the University of Copenhagen with a Ph.D. in economics from Aarhus University. She conducts research on why good intentions often do not translate into the desired actions. Her research involves active collaborations with companies, non-profits, and the public sector, using large-scale datasets and experiments. Her research findings have been published in several academic journals and have been featured in the media. Christina is a frequent speaker and workshop leader on nudging for behavior change and has trained hundreds of practitioners. She aspires to increase the welfare of individuals and society through behavioral insights and evidence-based decision making.

COMMUNITY PARTNER:

Charlie Tango transforms brands by delivering coherent customer experiences, combining strategy, creativity, and technology. With a highly diversified team of 200 specialists, at Charlie Tango, they master the full digital lifecycle process from digital strategy development and innovation, over creative and technological engineering and services.
Follow them on their website, LinkedIn, Facebook, Medium, Behance or Dribble

-----------
FAQs
What can I bring to the event?
Bring your notebook, a pen, and your awesome self.
Do I have to bring my printed ticket to the event?
No, let's save some trees.
What if I can't make it?
You can cancel your ticket right up until the event starts. Go to Eventbrite's website (NOT the app), login in with the email you ordered the ticket with. Go to 'Tickets' and then you can cancel it.
NOTE that you cannot cancel by emailing the organizing team.
NOTE: There's a 100 DKK No-Show-Fee!
-----------
FINANCIAL TECHNICALITIES :
The ticket is free but there is a 100 DKK No-Show-Fee.
CANCELLATIONS:
Cancellations can only be done through Eventbrite, writing the organizer is not a valid cancellation!
Cancel your ticket by going to the Desktop version of Eventbrite, log on, find your ticket and press Cancel Order. (That simple)
NO-SHOW FEE:
There's a 100 DKK NO-SHOW FEE.
If you don't show up you'll receive an email with further instructions. Note that after 2 No shows, you'll be blocked from our future event until you've paid the outstanding fees.
-------------
SOCIAL MEDIA PERMISSION:
By participating you automatically give CPHUX permission to take photos that may be used for Social Media purposes. In case you do not accept these terms, it is your responsibility to let the CPHUX staff know so we can respect your privacy. Note that this event will be recorded.
-------------
CPHUX

:

CPHUX is a network for professional UX Designers focusing on raising the industry level of UX one professional at a time, that's why we say UP YOUR UX! Our missions are to create transparency around UX design, build a bridge between UX designers and companies and unite designers.