Unofficial White House Safety Datapalooza Live Video Hangout

Tuesday, January 14, 2014 from 12:30 PM to 2:00 PM (EST)
Event Details
Unofficial White House Safety Datapalooza Live Video Hangout - Pick One Ticket
LIVE HERE: 
12:30 - 2:00 PM - "Unofficial" Live Video Small Group Hangouts 
- Opens at 12 Noon Eastern to Test Your Equipment
DETAILED HANGOUT AGENDA and NOTES (Google Docs)

LIVE WHITE HOUSE WEBCAST - 9 AM - 12 Noon Eastern - Tue Jan 14: Webcast Agenda
On Tuesday, January 14, the White House is hosting their second "Safety Datapalooza." Topics include:  transportation, food, occupational and consumer product safety, and disaster preparedness and emergency response.
A live webcast of their main in-person program starts at 9:00 am Eastern.
The event's hashtag is: #safetydata and follow @safetydatagov - Participate there via Twitter first
They then move into brainstorming sessions in the afternoon.
At 12:30 p.m. Eastern sharp we will launch our two-way video Safety Data Hangouts for some creative video-based brainstorming. Each Hangout will be faciliated by a volunteer.
Bonus:
Full draft schedule details are available.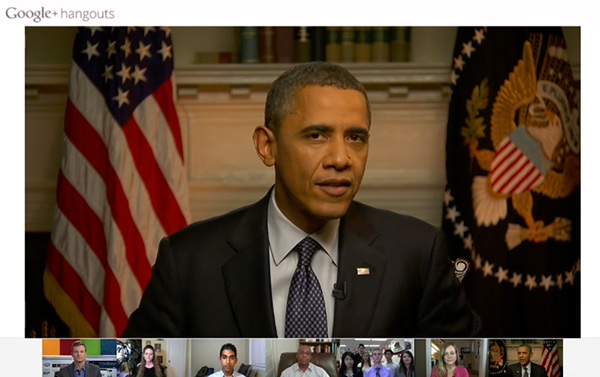 E-Democracy, the Smart Chicago Collaborative and our civic technology friends are hosting a concisely designed video Google Hangout brainstorming session. We will report back our results to our contacts at the White House. No, the President will NOT be dropping in! 
The capacity is ten participants per Google Hangout for two-way video. It is best if you participate using a headset from a quiet location.
One of our goals is to promote the idea that the public and stakeholders can engage themselves in serious ways unsing technology tied to important open government events. If this works, http://e-democracy.org/civictechhangout will be a resource for scheduled and sponaneous gatherings.
The Smart Chicago Collaborative has compiled an excellent list of resources. For those interested in related use of civic technology and social media for crime prevention, join our proposed online group. Also note our tips on using online groups to recover from disasters locally. 
Information from the White House:
The White House Office of Science and Technology Policy, the White House Office of Public Engagement, the U.S. Department of Transportation, and the U.S. Department of Agriculture cordially invite you to join us for the second annual "Safety Datapalooza," highlighting innovators from the private, nonprofit, and academic sectors who have used freely available government data to build products, services, and apps that advance public safety in creative and powerful ways.
The event will feature new safety data resources in the areas of transportation, food, occupational and consumer product safety as well as tools to improve disaster preparedness and emergency response. The event will also include a series of panel discussions and brainstorming sessions in which attendees will have the opportunity to discuss how technology and open data are being used to address public safety challenges across America.
Tuesday, January 14, 2014
9:00 AM EST – 4:00 PM EST
United States Department of Agriculture 
Jefferson Auditorium
Washington, D.C.
Key Speakers:
·         Todd Park, Assistant to the President, U.S. Chief Technology Officer
·         The Honorable Rich Serino, Deputy Administrator  of the Federal Emergency Management Agency
·         The Honorable Robert Adler, Acting Chairman of the U.S. Consumer Product Safety Commission
·         The Honorable Gregory Winfree, Administrator of the Research and Innovative Technology Administration, U.S. Department of Transportation
·         The Honorable Janice Jacobs, Assistant Secretary for Consular Affairs, U.S. Department of State
·         The Honorable Patricia Hoffman, Assistant Secretary for the Office of Electricity Delivery and Energy Reliability, U.S. Department of Energy
·         The Honorable Dr. Nicole Lurie, Assistant Secretary for Preparedness and Response, U.S. Department of Health and Human Services
Attendee List
Sort by:

Date

|

First Name

|

Last Name
Organizer
E-Democracy.org leads the Inclusive Community Engagement Online initiative.