Unofficial Upper East Side EdFest

Saturday, February 24, 2018 at 3:00 PM

-

Sunday, February 25, 2018 at 9:30 PM (EST)
Event Details
Why go to the Edinburgh Fringe Festival  - when we are bringing it right to New York City?
Yes, welcome to the "Unofficial Upper East Side EdFest" bringing you the best of the 2017 Edinburgh Fringe right here in NYC.

Featuring award-winning shows by Walter Michael DeForest, Peter Michael Marino, Katie Kopajtic, Chris Davis, Amanda Miller, Adam Blotner, Paul Valenti, Christine Holt, Harmon Leon and more; all in the comfy, intimate setting of the historical Ryan's Daughter with a full bar.
Produced by Peter Michael Marino, Harmon Leon, and Walter Michael DeForest.
All Shows: $10. Festival Pass: $35
Schedule: SATURDAY, FEBRUARY 24
3:00 p.m. Paul Valenti's "The Long Miserable Journey to Happiness"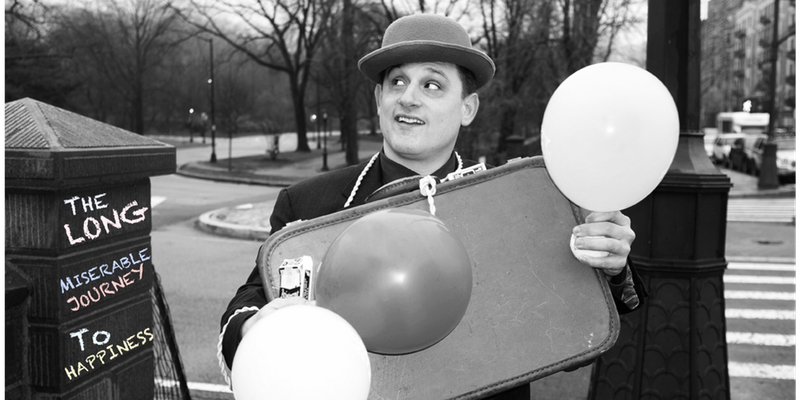 Put yourself in Paul's possibly capable hands, while he clowns, cajoles, charms, flips, falls and flops his way to discovering what exactly (if anything) makes us truly happy. www.paulievalenti.com
4:30 p.m. Chris Davis' "Drunk Lion"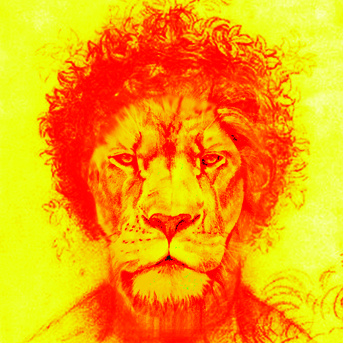 Follow a lion who spends his days drinking, until he meets Chris, a young foreigner learning how to speak Spanish. The unlikely pair forge an intoxicated bond over life, love, and alcohol. www.realchrisdavis.com
6:30 p.m. Adam & Jenny's "Pop Filter"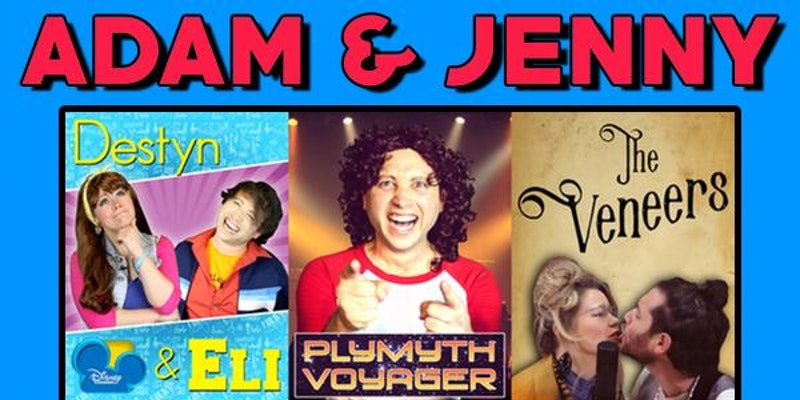 The music you love to hate and hate to love! Adam Blotner & Jenny Pinzari satirize pop music past and present with original songs and characters. 'Side-splitting musical satire…well-written, insanely catchy tunes & hilarious characters.' **** (FringeBiscuit)
8:00 p.m. All-star reading of Peter Michael Marino's "Desperately Seeking the Exit"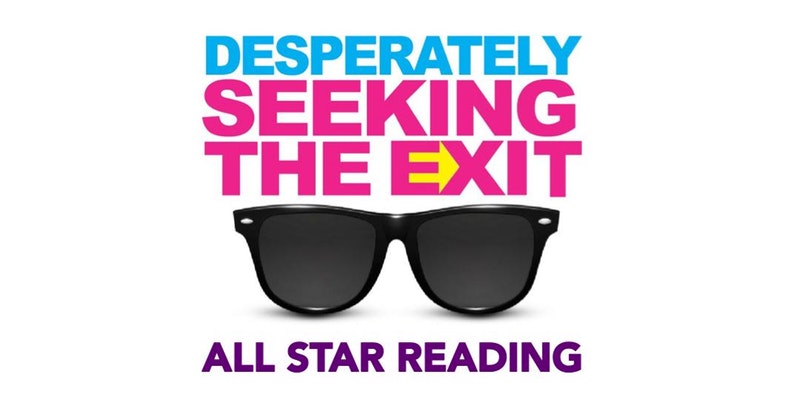 The critically acclaimed true story of the making and unmaking of the West End-Blondie musical "Desperately Seeking Susan" gets a new twist as Pete's tale is joined by David Carl, Coco Cohn, Carl Andress, Chris Harcum, Kevin R. Free, and Frank Vlastnik. www.seekingtheexit.com
10:00 p.m. "Harmon Leon's Big Fat Racist Show"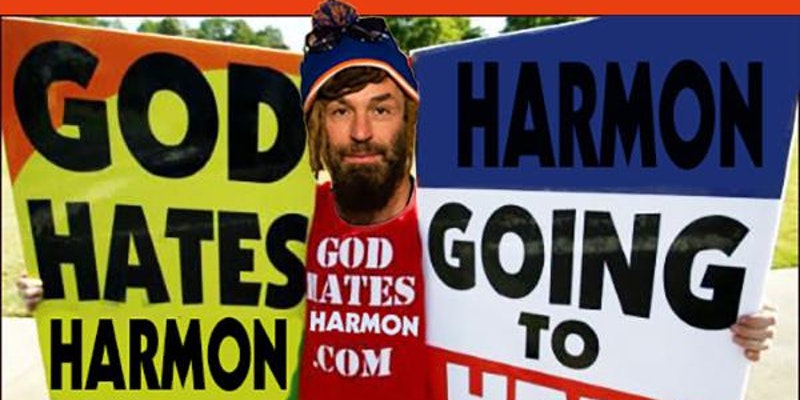 Comedian and VICE contributor, Harmon has made a career out of infiltrating extremist groups. Take his hand as he leads you on a journey undercover with the heinous Westboro Baptist Church, at racist assault weapon gatherings in Kentucky, and with white supremacists that try to recruit him at Applebee's. Plus songs!
11:30 p.m. Free at Last TV presents "Sister Mary's Playtime"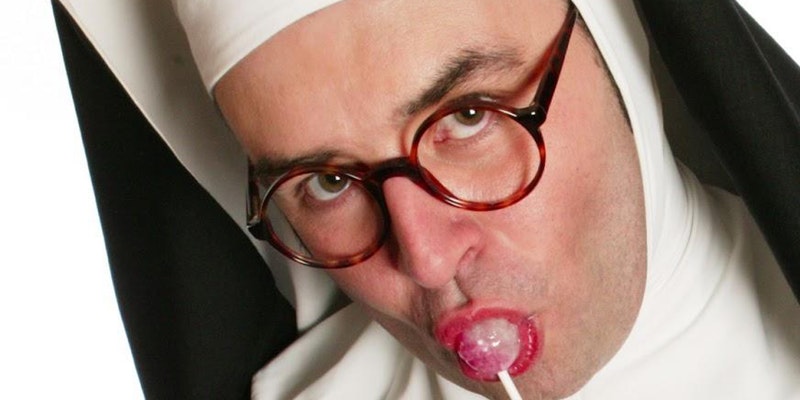 Join Sister Mary McArthur and her special guests as she battles the blues with her unique comedy and variety. No pulpit. No psalms. No prayers. She's not that kind of nun! She's the songs, show business and show tunes kind, with some games and guests for a lull-busting lunchtime lunge.
SUNDAY, FEBRUARY 25
1:00 p.m. Walter Michael DeForest's "Van Gogh Brunch Yourself"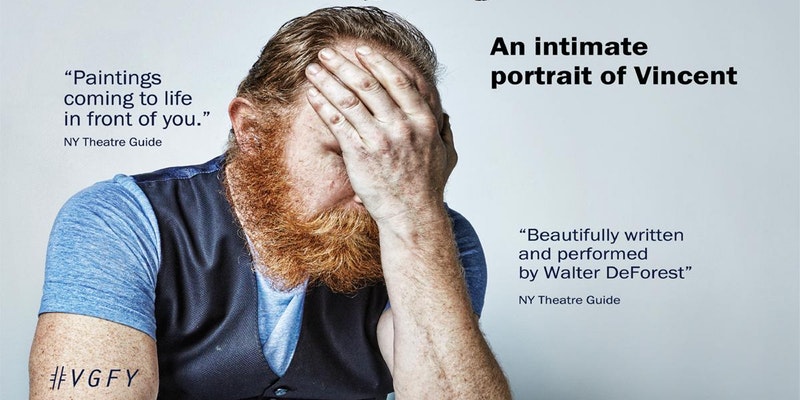 Based upon the letters of Vincent and Theo and the Memoirs of Vincent's stay in Auvers-sur-Oise by Adeline Ravoux, DeForest sets the record straight on a true artist's personal struggle for humanity while creating art with the audience. Food will be provided by Schaller & Webber Catering, along with brunch drink specials. www.waltermichaeldeforest.com
2:30 p.m. Amanda Miller's "How to Suffer Better"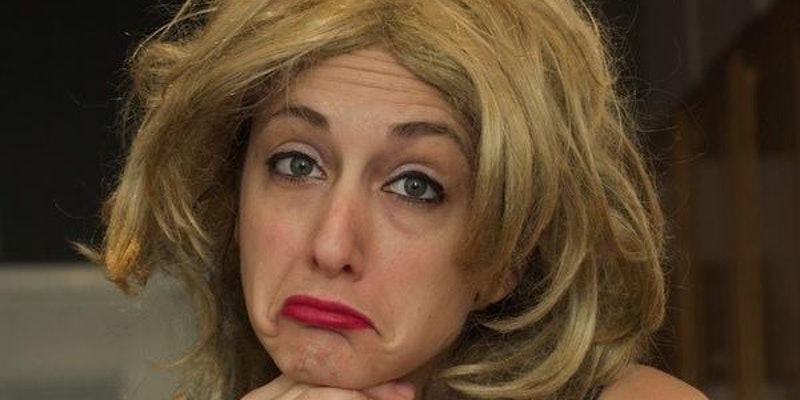 Who's suffering best? The alcoholic, homeless man, elderly widow, mute maid, clown, or angry teenage boy? You decide. **** 'Ludicrous comic talent' (Arts Fringes) www.howtosufferbetter.com
4:00 p.m. Christine Holt's "Domesticated"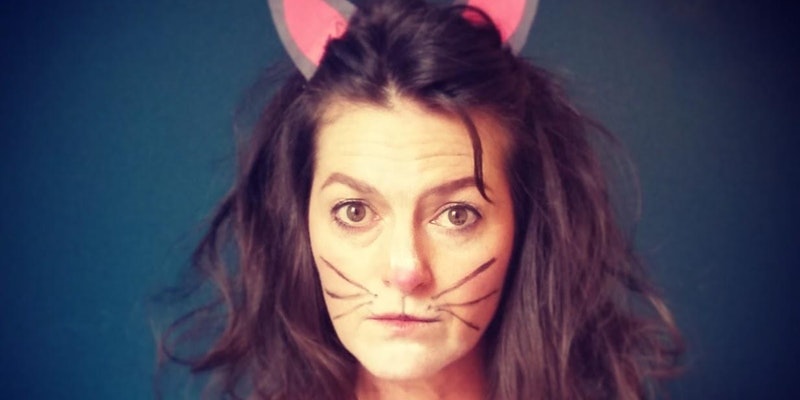 In a world of boozy nights, dark alleys and a #metoo uprising, Mittens- the city kitty- has gone rogue. Intertwine in 9 lives is the secret life. Every cat has one. Domesticated is a show about private thoughts and private parts with rebellious acts of vaudeville.
5:30 p.m. Katie Kopajtic's "Confessions of a Personal Trainer"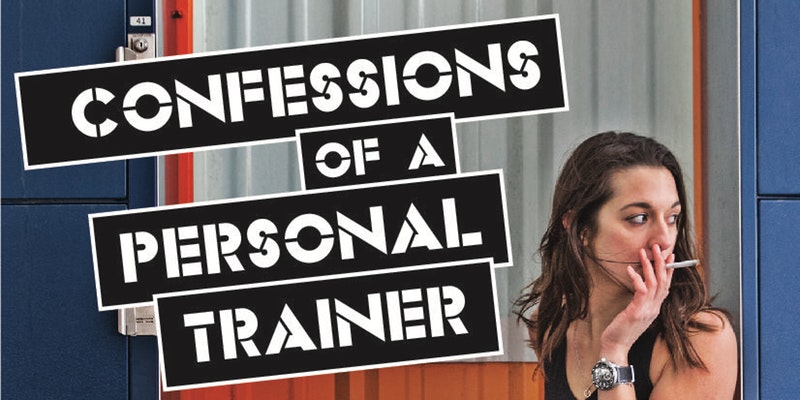 Katie is a luxury personal trainer in NYC. She's thrilled to be working with you on her journey to wellness! www.thisiskatiek.com
7:00 p.m. Anders Lee's "Dummy" (EdFringe preview)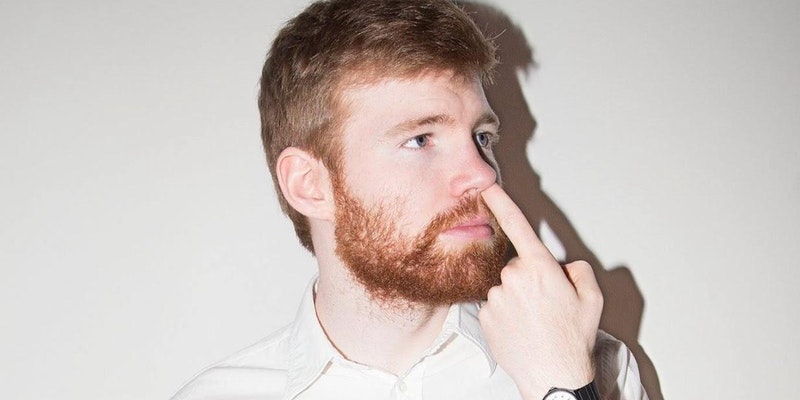 Diagnosed at a young age with Autistic Spectrum Disorder, Midwestern American comedian Anders Lee Lee dives headfirst into questions of disability, education and what it means, in our hypercapitalist, technology saturated age, to truly be "dumb."
8:30 p.m. PJ Landers' "Searching for Pop" (EdFringe preview)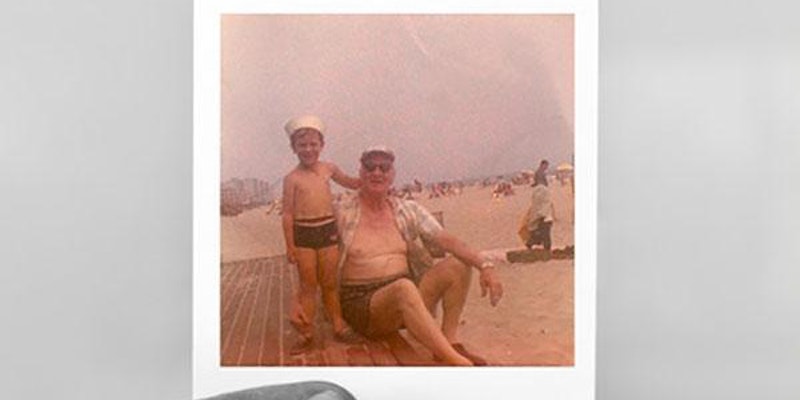 The story of a 29-year old man's quest to find the father he never knew and the emotional coast to coast journey he goes on that will change his life forever. www.universaldad.com
When & Where

Ryan's Daughter
350 East 85th Street
New York, NY 10028


Saturday, February 24, 2018 at 3:00 PM

-

Sunday, February 25, 2018 at 9:30 PM (EST)
Add to my calendar