Unofficial Startup School Pitch Night & Network Event hosted by Valley Brains

Thursday, June 8, 2017 from 6:00 PM to 9:00 PM (PDT)
Event Details
ABOUT PITCH NIGHT & NETWORK
STARTUP SCHOOL FOUNDERS

An unofficial event showcasing Startup School's most recent graduates (Startup Founder Track). 
This event will be connecting investors looking to create new business opportunities with Startup School Founders. Attendees will get a first look at the startups, meet founders, and network with investors from Fortune 500 companies, corporate strategists, & press. 
---
AGENDA
6:00 pm - 6:30 pm – Introductions, reception with food & drink
6:30 pm - 8:00pm – Startup School founder pitches and judging

8:00pm - 9:00 pm – General networking 
---


PITCH SETUP FOR FOUNDERS
At the event, each YC Startup School Founder will have 30 seconds to present their elevator pitch as an introduction.
Of the pitches, the top 5 companies will be selected for the final round. The finalists will have 3 mins for pitching and 3 mins for Q & A from the audience and the judges. 
Companies are selected on merit. 

There will be prizes available for the top 3 winners! :)
For the founders pitching, please fill out the form below by May 30th:
https://goo.gl/forms/LuGAXwUmcjBFbJp93
---
PRESENTING STARTUP SCHOOL
BATCH #1 JUDGES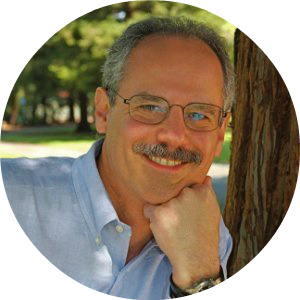 GERRY BARANANO 


Gerry was Vice President of Marketing and Sales for companies ranging in size from Fortune 100 to startups and was instrumental in positioning and closing the sale of Xros, a telecommunications startup for $3.2 billion.


Gerry brings a comprehensive understanding of all the elements necessary to start a successful technology company from his experience as founder and CEO of several startup companies. He has hands-on experience in launching products and services in the telecommunications, computer manufacturing, software, hardware, and green/clean tech industries.


Today, as principal of The RevLaunch Company, Gerry consults for high technology companies and the R&D divisions of the world's largest corporations in the area of business development, technology commercialization strategy, product positioning, and go-to-market strategies. Clients include FujiFilm, Fujitsu, NTT-AT, and smaller companies offering embedded software products, open-source software, and hardware products.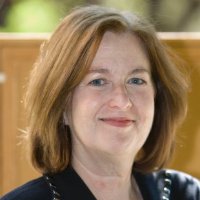 NANCY HAYES
 Nancy is an active angel investor and a member of Golden Seeds, which focuses on investing in women-led, high growth companies. She also serves as an advisor to entrepreneurs. 
Nancy left the IBM Corporation, where she was a senior executive, to become CEO of two innovative nonprofit organizations.
 Subsequently, Nancy was named Dean of the College of Business at San Francisco State University and after six years she became CFO and Chief Administrative Officer of the university. 
Nancy also cofounded MoolaHoop, a rewards-based crowdfunding site for women with small businesses.  She has an MBA in Finance from the University of Chicago.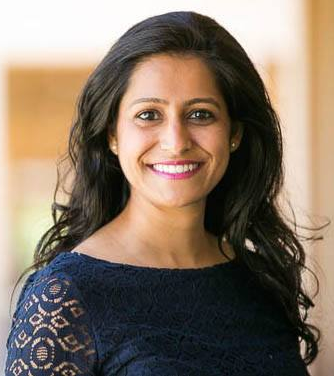 SHRUTI GANDHI
 Shruti is a managing partner at Array Ventures. Array Ventures invests in the new wave of enterprise companies. Shruti brings a strong mix of operating and investing experience. Previously, Shruti was a tech investor at True Ventures and Samsung Electronics, Lightbank, HighBAR Partners, and the i2A Fund, where she has invested in 9 companies 4 of which have had successful exits (7.7x in 3 years).
 Shruti started her career as an engineer in an emerging tech group (WebAhead), worked on collaboration tools at IBM (Lotus Sametime), built an incubator (Technology Adoption Program) and created a think/do tank for IBM's Chairman & CEO, Sam Palmisano's, office. Shruti was also the Founder of Penseev, a platform that gathered social data to create visual memories of your life.
 Shruti is on the marketing and technology committees at SF Ballet and is a co-chair of TiE's Silicon Valley Mobility Track. Acting on a lifelong passion for helping the advancement of women in engineering and finance, Shruti helped start TiE's Women's Forum. Shruti is a graduate of the University of Chicago Booth School of Business. She earned an MS in Computer Science from Columbia University and a BS in Computer Science from Marist College.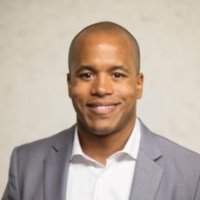 DARNELL KEMP
Darnell is a successful independent angel investor and was co-founder of DreamFunded.com, an online venture capital firm. Darnell has developed and launched over $1B of software, hardware, e-commerce, biotech, and medical device products for companies ranging from early-stage startups to Fortune 50 corporations.  He has worked with 1000s of investors and companies across industries including SaaS, IOT, big data, machine learning, e-commerce, etc. 
 Darnell is an active speaker, panelist, and startup mentor. He has worked with VC Taskforce, SXSW, Startup Showcase, US MAC, US Angels, Haas School of Business, Global Venture Forum, and several others groups that support the startup ecosystem. 
Darnell has a degree in Electrical Engineering and Computer Science from MIT and an MBA from Haas School of Business (UC Berkeley) with a focus on Venture Capital.
---
BATCH #1 PRIZES 
To 1st Winner:
Free Month on Basic Plan from Publicize.co (value $400)

Opportunity to be interviewed on the podcast

Opportunity to have 45 mins 1 on 1 meeting with our selected investor/mentor 

Free tickets (up to 5 tickets) to use for future event with Valley Brains 
To the Runner-Up: 
50% OFF on Basic Plan on the first month from Publicize.co (value $200)

Free tickets (up to 5 tickets) to use for future event with Valley Brains 
 To all Startup School Founders: 
 $100 OFF on any of Publiczie.co's plans

 
---
DEMO / SPONSOR TABLES  
Buy a demo or sponsor table and get great exposure.
Demo/sponsor table includes:
-    2 (two) event tickets
-    1/2 (half) table AND
-    promotion before and during the event

--Limited Availability--
---
IN PARTNERSHIP WITH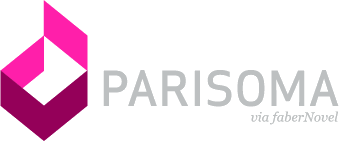 PARISOMA is space where ideas meet execution. We cultivate an experimental environment through co-working, events, and education.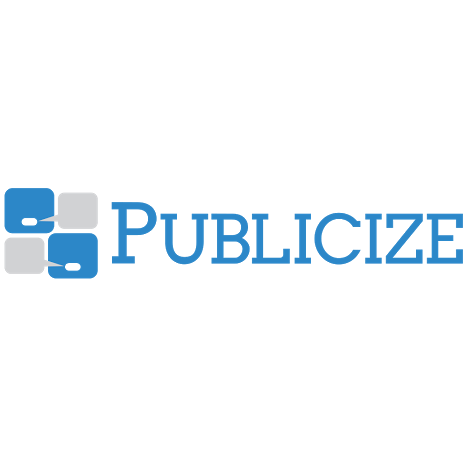 PUBLICIZE  is a PR Solution for entrepreneurs, by entrepreneurs.  Publicize has deconstructed PR to its core essentials. Where traditional firms charge $10,000 or more per month (with mandatory six-month retainers), we provide the best services, quickly, effectively and efficiently for as little as $400/month on a month to month basis that recognizes the shifting needs of the innovation economy.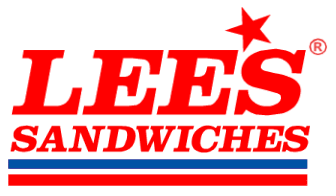 LEE'S SANDWICHES is a well-known Vietnamese fast food chain, headquartered in San Jose, that serves foot-long banh mi and drinks from 47 locations in California, plus a handful in Arizona, Nevada, Oklahoma, Texas and, as of October, Portland's Eastport Plaza.  



LUMA is committed to providing great-tasting, naturally sweetened soda with one tenth the sugar of Big Sodas and no artificial ingredients or preservatives. With natural integrity and delicious flavor, Luma was crafted with a single goal: to provide delicious soda that is better for you and your family. This is soda 2.0.

Based in Bay Area, ANEMOTION is a film production company specialized in film production and consulting services. Known for our highly stylized, atmospheric productions, we carry your project from concept to creation. We offer video consulting and comprehensive video production services with the most advanced technology available with top-notch video professionals. 
---
WANNA GET INVOLVED?


For question or press inquiries, 

email to:

valleybrains@gmail.com 
---
REFUND POLICY
We are happy to refund your ticket if the refund is requested 24 hours before the event. 
Unfortunately, any refunds requested less than 24h in advance cannot be honored. 

Thank you for your understanding :-)
---

ABOUT

We are hosting a unique event to connect our classmates  from  Startup School to the startup ecosystem in the Bay Area so they can showcase what they have made, meet potential customers, investors, get valuable feedback from the community, and most of all have fun!

Have questions about Unofficial Startup School Pitch Night & Network Event hosted by Valley Brains?
Contact Valley Brains
When & Where

PARISOMA
169 11th St
San Francisco, CA 94103


Thursday, June 8, 2017 from 6:00 PM to 9:00 PM (PDT)
Add to my calendar