Join us for a special night to raise awareness of the Heart & Diabetes health crises and save lives.
About this event
Join us:
For a special night dedicated to raise awareness of heart disease and diabetic health crises and save lives. Enjoy music and delicious healthy foods & desserts featuring BotchaSweet sugar free options.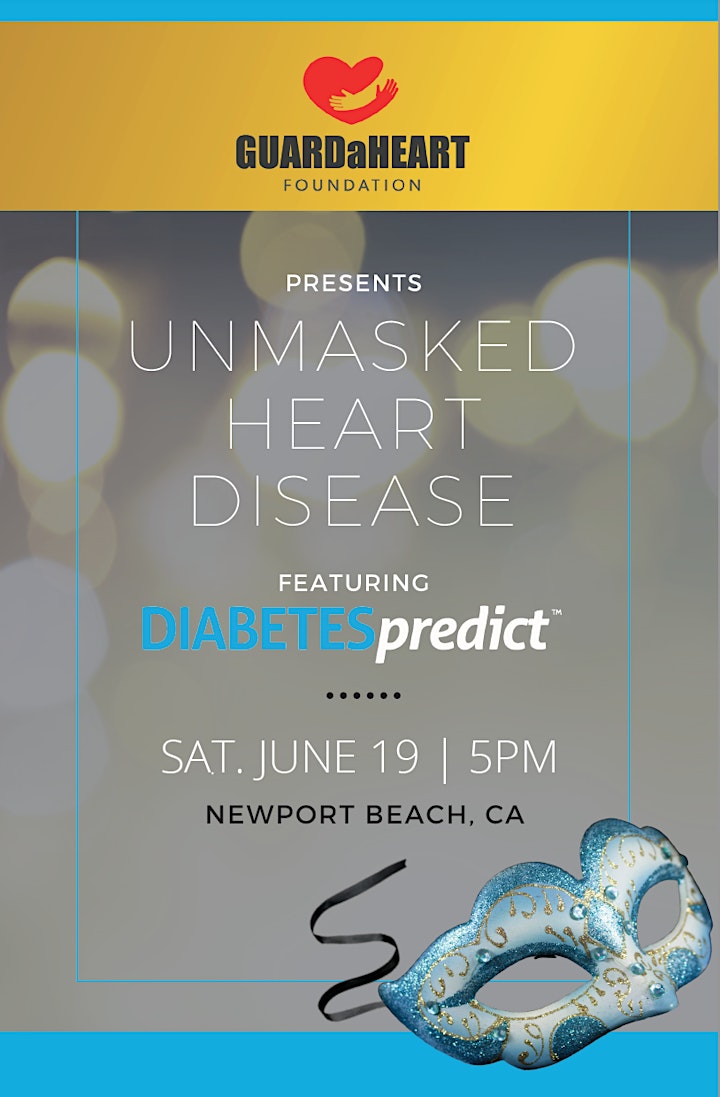 Organizer of UNMASKED HEART DISEASE featuring DIABETESpredict
GUARDaHEART is a 501(c)(3) nonprofit dedicated to fighting heart disease with the mission: "LEARN. DETECT. PREVENT." GUARDaHEART works with strategic partners, healthcare providers, and other non-profit organizations to promote awareness through education and risk detection tools, to ultimately empower preventative action and reduce the risk of heart disease worldwide.